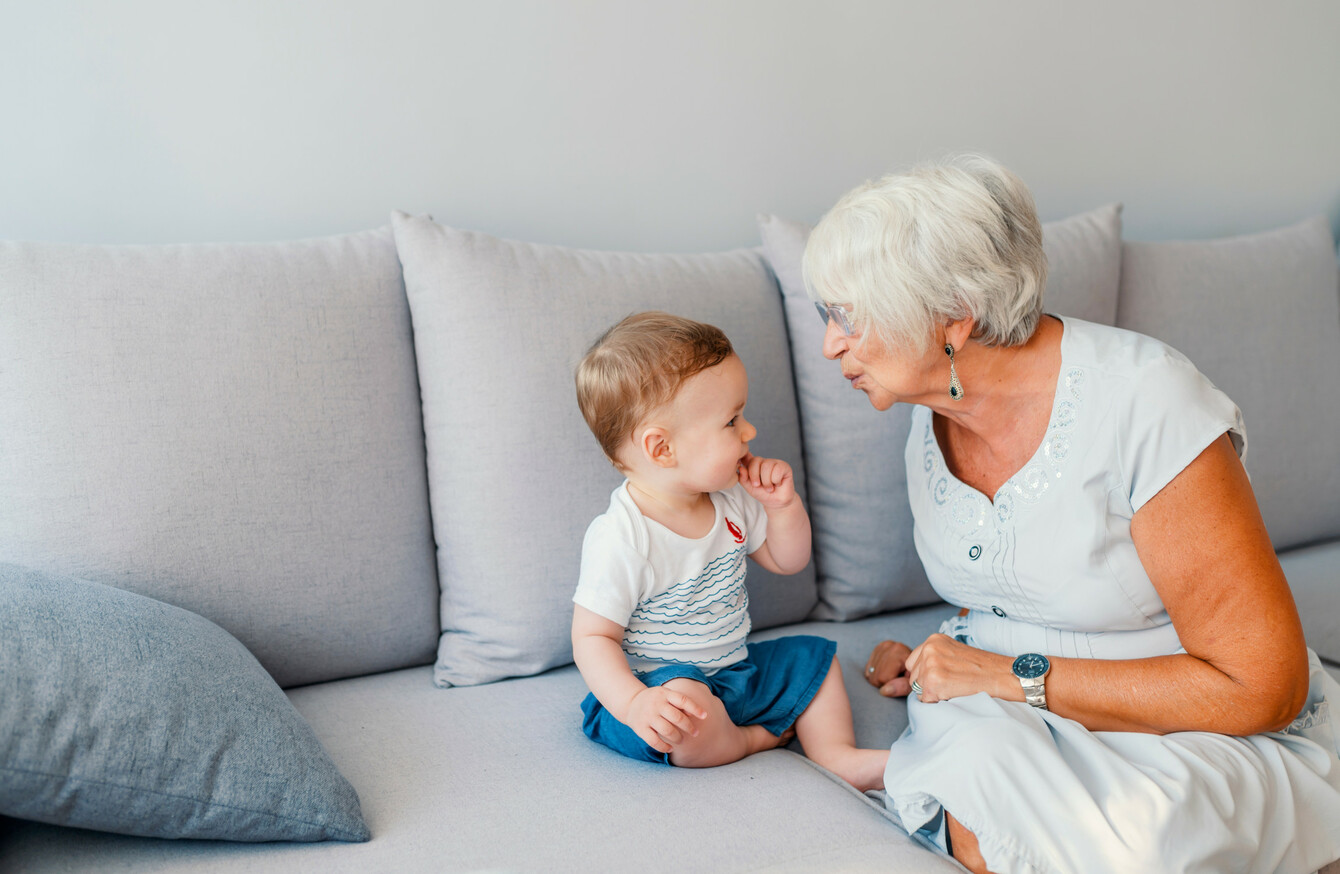 Image: Shutterstock/Dragana Gordic
Image: Shutterstock/Dragana Gordic
EACH WEEK IN our series, Am I Being A Bad Parent?, we hear from a reader who can't figure out what to do about a tricky parenting situation.
To get a balanced view, we put the dilemma to a group of Irish parents, keeping things anonymous to encourage honest answers.
Organising childcare brings with it many challenges, from cost to convenience to confidence in where you're leaving your child. So when a family member offers to mind your bundle of joy, it can seem like an ideal solution. But what happens if you don't want them to be your child minder? 
This week, one new parent is worried about declining her mother-in-law's offer to mind her baby – without offending her or her partner.
Have a parenting question you'd like some other mums and dads to weigh in on? Let us know anonymously here!
This week's dilemma
I've recently become a new mother. My mother-in-law has offered to mind the baby when I go back to work and I really want to decline for a few reasons. Since my son's birth, my partner's family have really started to annoy me. They make little comments constantly telling me what I should and shouldn't be doing. As well as those unnecessary comments, I feel that there is no discipline or structure to the way she minds the other grandchildren. They're allowed to eat what they want when they're with her and run riot under her watch.
I feel like I can't decline as it may upset her and my partner. However, I do not want my baby spending a lot of his time in a place where I don't like how things are done. Am I being unreasonable by telling my mother-in-law I don't want her minding my baby?
Our anonymous readers' responses
Yes, you are being unreasonable. This seems like less of a question about your mother-in-law and more of a question about your childcare arrangements in general. It's fine that you don't agree with the way she does things – but what are your alternative plans? Are there corresponding drawbacks there? What are the financial implications for you and your partner of (presumably) paying for childcare rather than getting it for free, and what difference will this make for your family? You need to talk all of this through like adults. At the moment it feels like you don't even know the questions to ask, let alone the answers. 
You're not being unreasonable. It's difficult enough leaving your baby in childcare without feeling obliged to leave your child in a place that you're not comfortable with. That, to me, would seem like a recipe for a lot of added stress and angst. Assuming you can afford it (and I'm assuming you can as cost isn't brought up as part of your decision on this), then you should work on finding a childcare situation you're 100% happy with and talk with your partner about all the reasons why that option is preferable.  It's likely that if you're feeling upset by comments being made by your in-laws, then your partner will be sensitive to that too.
No, you're not being unreasonable. This is quite a difficult situation whereby either result ends up with someone's feelings being hurt. In this case, it's yours or your mother-in-law's. Neither is ideal, but in this situation I think you feeling comfortable with where you leave your child is more important than pleasing your mother-in-law. It's understandable that you don't want to hurt your partner either, but ultimately the most important thing is what's best for your baby – and if you think that's not being minded by your mother-in-law, so be it.
So what's the final tally? Is this reader being unreasonable?
Yes – 1
#Open journalism No news is bad news Support The Journal

Your contributions will help us continue to deliver the stories that are important to you

Support us now
No – 2
Tell us your thoughts in the comments! 
Have a parenting question you want answered? Let us know anonymously in our survey here or email us on family@thejournal.ie and we'll put it to the real-life experts: your fellow mums and dads.  
Plus, want to win a getaway to Kilkenny's luxurious Lyrath Estate? Enter right here – and don't forget to subscribe to our Family Newsletter in the box below!