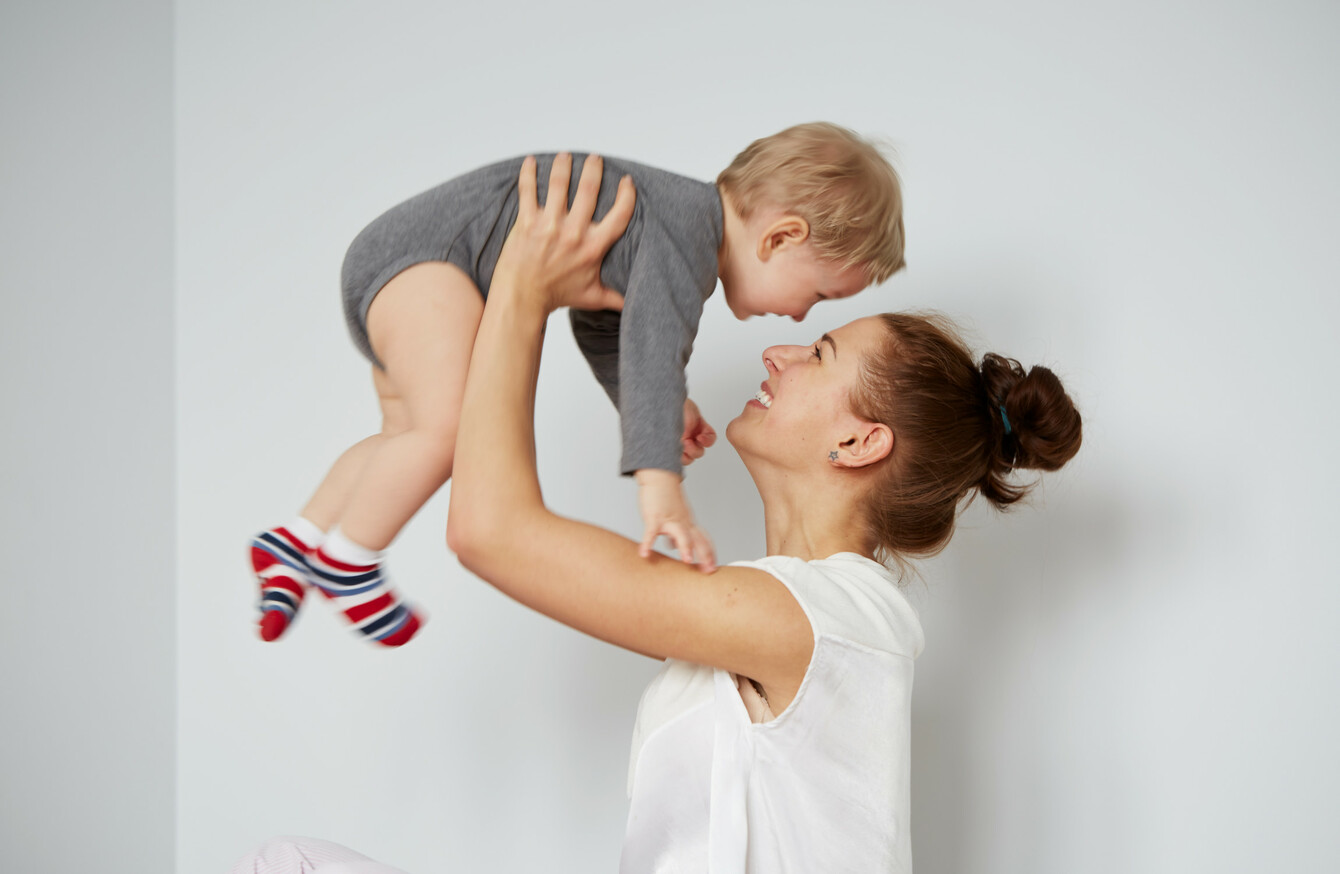 Image: Shutterstock/WAYHOME studio
Image: Shutterstock/WAYHOME studio
EACH WEEK IN our series, Am I Being A Bad Parent?, we hear from a reader who can't figure out what to do about a tricky parenting situation.
To get a balanced view, we put the dilemma to a group of Irish parents, keeping things anonymous to encourage honest answers.
Watch anyone who comes within three feet of a baby and there's a high chance they'll soon start babbling in a high-pitched voice, shortening their words and speaking another language of sorts.
This week, one new parent is worried about the long-term effects of other people using baby talk to communicate with her son – in particular his childminder.
Have a parenting question you'd like some other mums and dads to weigh in on? Let us know anonymously here!
This week's dilemma
My son has just turned one. He has started to use full words now and it's made me think more about people using a baby voice or baby-fied words when they're speaking to him. Most people around us speak to him using full sentences and words as per our request, but our childminder constantly uses baby talk – and I'm worried it's going to affect my son's long-term development.
I brought up the issue a few weeks ago with her and tried to keep it quite casual, but I don't think she took the hint. I've no idea how to say it to her again without coming across as controlling (or ridiculous). Am I being unreasonable by asking people to speak to my child in a certain way?
Our anonymous readers' responses
You're being unreasonable. As soon as your child is old enough to understand what is happening around them, they'll begin to take in influences from all sorts of different places. You'll go from being the primary influence in their lives to being somewhere down the list. But at the moment, you're still the main thing in your son's life. What other people say to him and how they say it is going to have a limited impact at most. You'll serve his interests best by relaxing enough to let him explore and interact in his own way.
No, you're not being unreasonable. While people will always have varying views and opinions when it comes to parenting, the most important opinion is yours. If you're doing what you think is best for your child and you've made an educated decision, it's only reasonable to ask other people to support that.
I don't think you're being unreasonable. If this is something that upsets or concerns you, it's worth talking about, and as long as you do it tactfully I don't think it'll cause an issue. You could mention that you've been doing some reading now that he's starting to talk, and that a lot of the books say such-and-such, and so you're trying to use full sentences with him a bit more, would she be up for trying it too? Pick your battles, obviously, but if it's really important in your mind, then it's worth saying.
So what's the final tally? Is this reader being unreasonable?
Yes – 1
No – 2
Tell us your thoughts in the comments! 
Have a parenting question you want answered? Let us know anonymously in our survey here or email us on family@thejournal.ie and we'll put it to the real-life experts: your fellow mums and dads.
Plus, want to win a getaway to Kilkenny's luxurious Lyrath Estate? Enter right here – and don't forget to subscribe to our Family Newsletter in the box below!