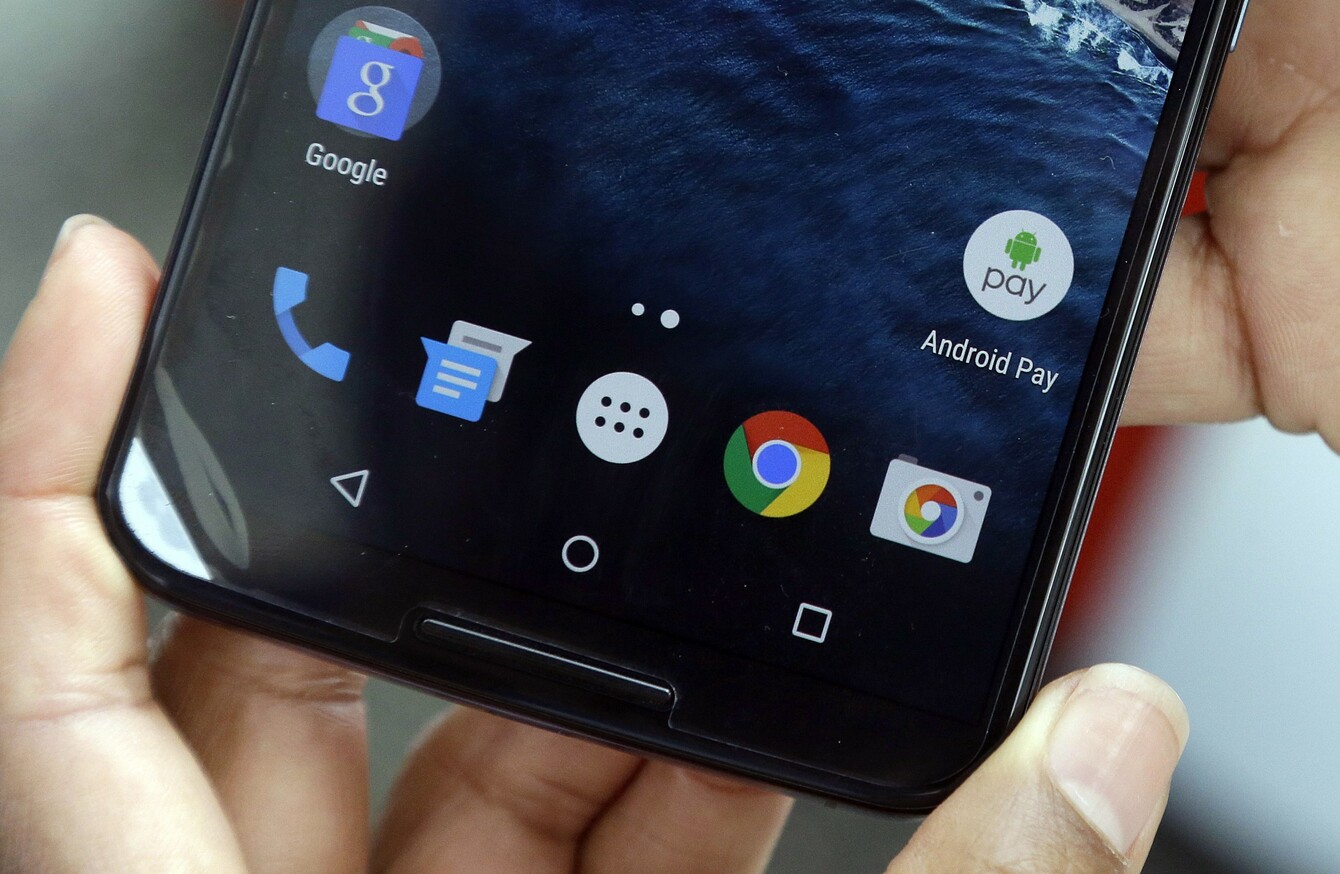 Image: AP Photo/Jeff Chiu
Image: AP Photo/Jeff Chiu
IF YOU BOUGHT a brand new Android smartphone in recent months, chances are you're using the latest version Marshmallow 6.0 (you can check by going into Settings > About Phone).
If you are, then you might know about Now on Tap, Google's method for quick searches based on what you're looking at. So if you're listening to a song on Spotify, it will scan the screen and throw up links about the song and band.
Because it's not immediately obvious and using the search bar is now force of habit, you might have forgotten all about it or it might not be activated at all (In which case, go into Google Now > Settings > Voice or Now on Tap).
Yet there are other uses for it. Holding down the home button, regardless of the screen you're on, will activate it which is very handy when you want to find out more about something. It will pull in relevant information like Facebook and Twitter accounts, Google Play store, Spotify and other relevant apps that you can check.
It's not perfect, however. It's important to note that it works when there's enough relevant text or keywords on the screen. If you go into a photo or similar app like Instagram, where photos are the prominent feature, you won't get many results.
So what can you use it for? Well, the main ones are locations, people, music, films and TV shows. It picks out keywords from the page you're on, so if you want to ask a question, you'll have to go through the main search page instead.
For example, if you're reading an article about Rocky, it will bring up info about it and Sylvester Stallone, but it won't bring up other sports movies unless they're mentioned.

This is search in context, which can be useful in certain circumstances, and is handy if you come across someone but want to quickly find out more about them.