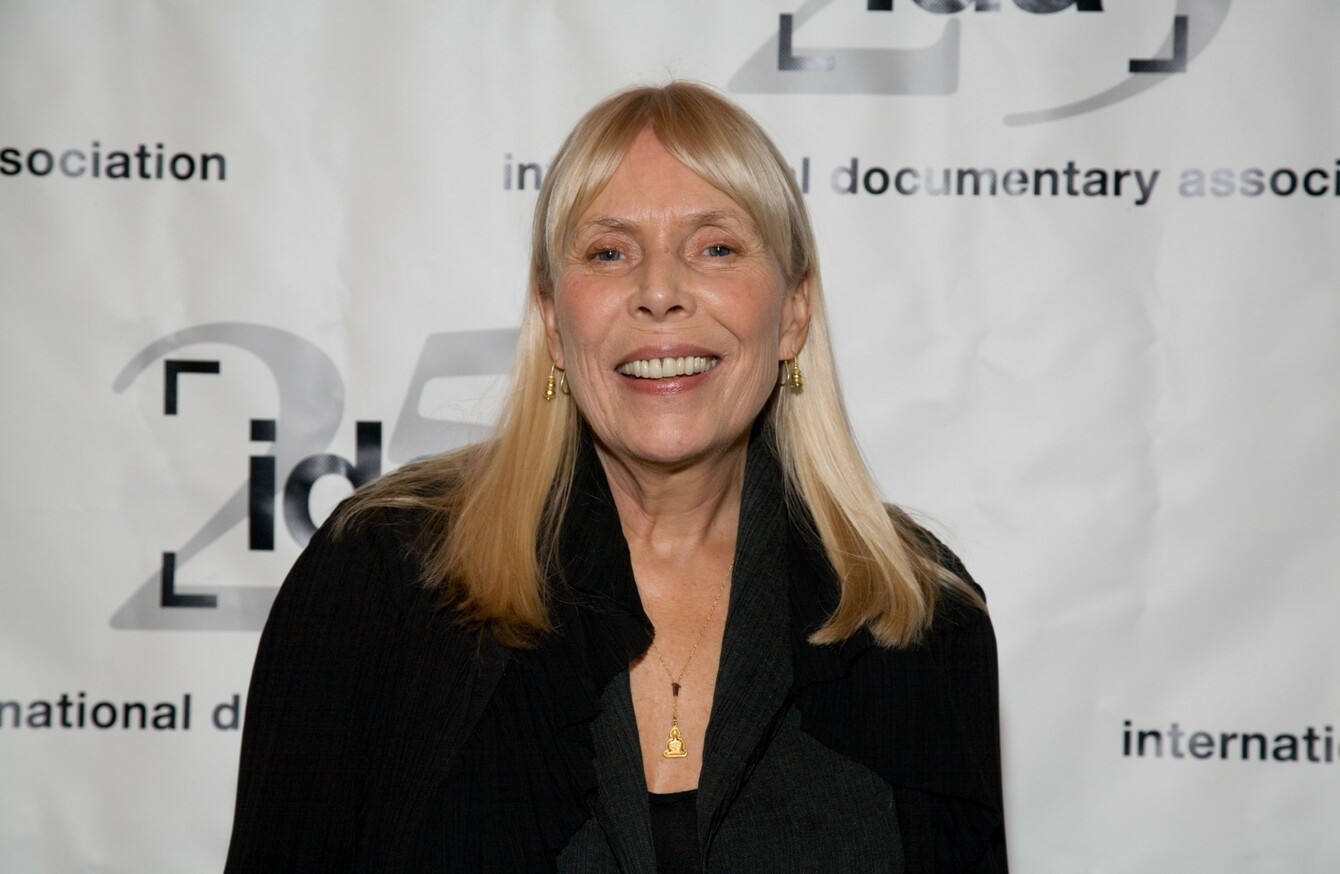 Image: Kayte Deioma
Image: Kayte Deioma
A CLOSE FRIEND of Joni Mitchell has confirmed that the legendary singer-songwriter suffered an aneurysm earlier this year, but is expected to make a full recovery.
She was admitted to hospital in April. Previous media reports suggesting that she was in a coma were dismissed by friend Leslie Morris, who was appointed as Mitchell's guardian last month.
Morris issued a statement last night after musician David Crosby told The Huffington Post that Mitchell was unable to speak and was facing a "struggle".
However, Morris said these details are speculative.
"Joni did in fact suffer an aneurysm," the statement on Mitchell's official website read.
The truth is that Joni is speaking, and she's speaking well. She is not walking yet, but she will be in the near future as she is undergoing daily therapies.
Morris continued: "She is resting comfortably in her own home and she's getting better each day. A full recovery is expected."