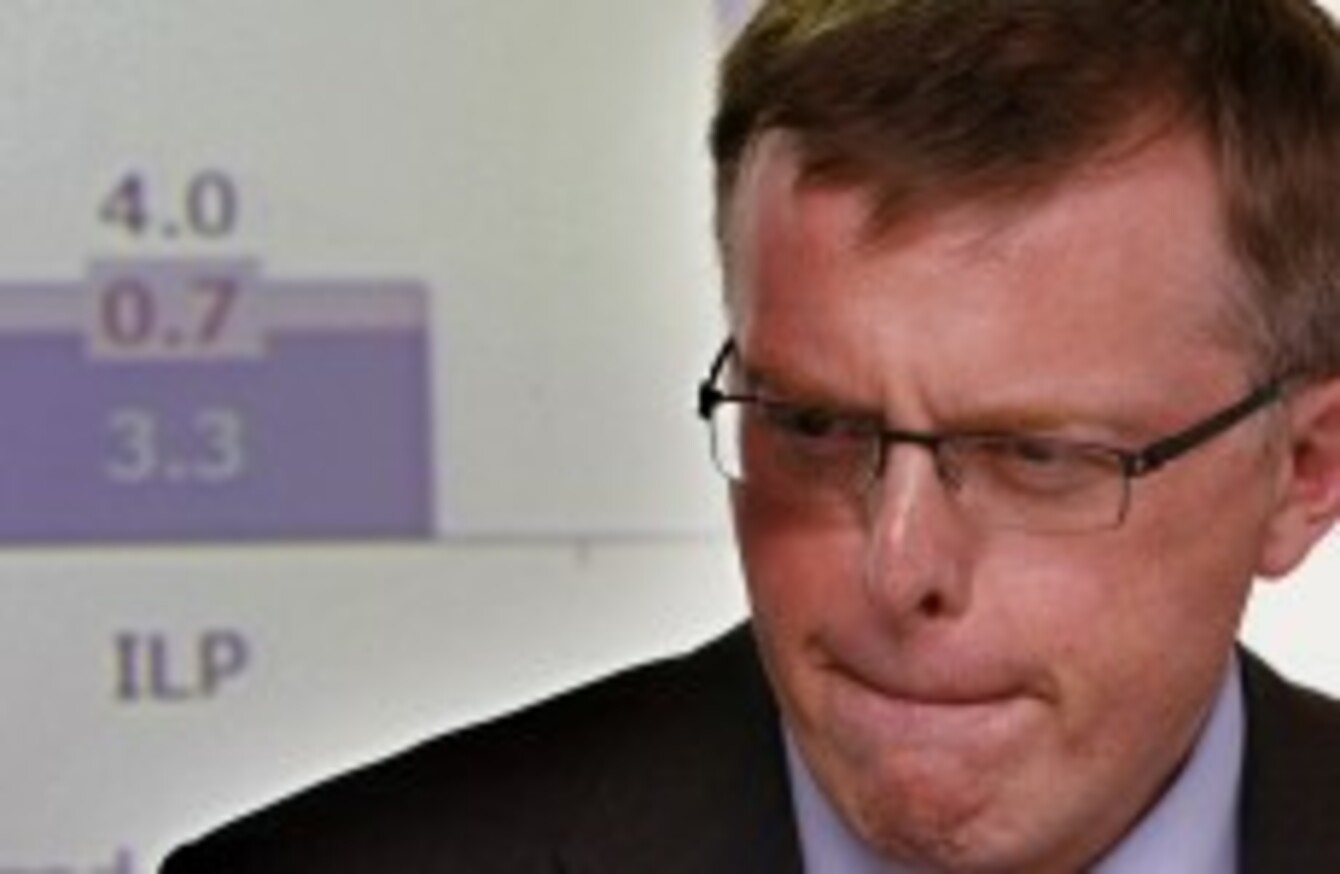 Image: Julien Behal/PA Wire
Image: Julien Behal/PA Wire
IRELAND'S DEFUNCT BANKS may default on their bonds if they are found to still be in need of extra capital, the Financial Regulator has said.
In an interview with Thomson Reuters broadcast live online this morning, Matthew Elderfield said the new government was in agreement with the European Central Bank that Ireland's active banks would face reputational damage if they were to force some losses on their current senior bondholders.
But in the case of institutions like Anglo Irish Bank or Irish Nationwide - which will not issue any new loans in future as they are slowly being wound down – any future capital shortfall could be made up by imposing losses on those institutions' bondholders, Elderfield said.
"Possibly something will happen in the future [for the two defunct banks], but for the principle four banks going forward, the government's position is quite clear," Elderfield said.
Any moves to cut the defunct banks' responsibilities to their senior bondholders, however, would likely be made in consultation with the European Central Bank which may try to put the brakes on any such move under the terms of Ireland's bailout.
Under figures published by Ireland's own Central Bank last month and correct as of February 18, Anglo had €6.1bn in outstanding liabilities to senior bondholders, with just under €3bn of that covered by the State's bank guarantee.
The two defunct banks were not subject to last week's stress tests, with Anglo chief executive Mike Aynsley saying at the time that he did not expect his bank to require any further recapitalisations.
Irish Nationwide has no liabilities covered under the bank guarantee, and €601m in other liabilites to senior bondholders.
The comments came after a report by ratings agency Fitch suggested that a default on Ireland's sovereign debt – the bonds issued by the State itself, as opposed to those issued by the banks guaranteed by the state itself – would do damage to the Irish economy in the damage it would do to the national reputation.
The effect of such a default, the Irish Independent quoted the Fitch note as saying, would do harm to the business prospects of companies that do most of their business in Ireland.
Many investors have likened a default on the park of Ireland's banks as tantamount to a sovereign default, given the state's responsibility for the banks' liabilities under the guarantee originally introduced in September 2008.