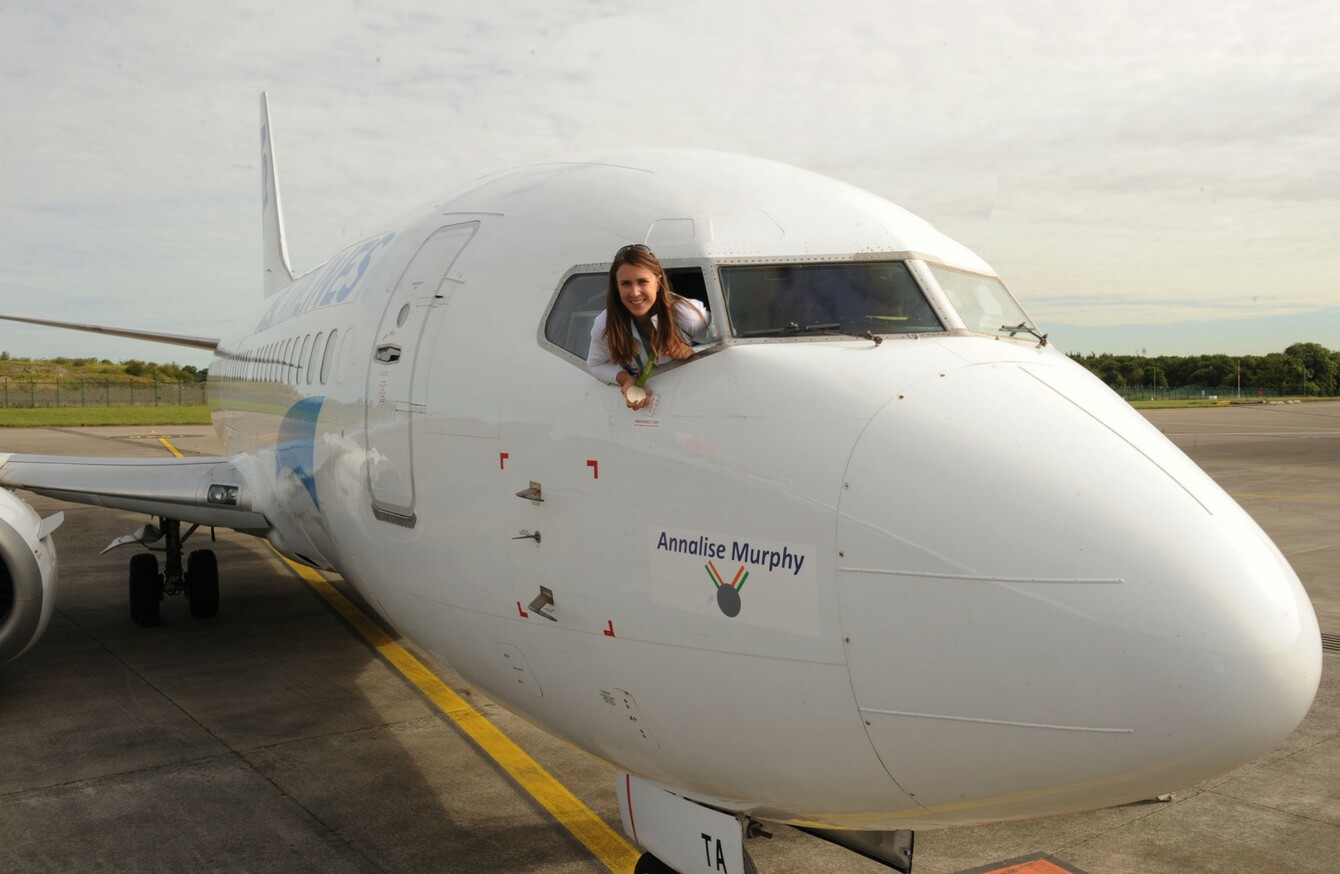 Annalise Murphy inside the Annalise Murphy aircraft
Image: David O'Shea
Annalise Murphy inside the Annalise Murphy aircraft
Image: David O'Shea
SHE WON A silver medal in the Olympics for sailing, but now Annalise Murphy has just received another, more unusual, honour – a Boeing 737 has been named after her.
ASL Airlines Ireland, a cargo and passenger airline, has unveiled a 145-seat Boeing 737 named 'Annalise Murphy' in honour of the 26-year-old's achievements in the Rio Olympics.
The plane is set to make trips to Europe from Dublin, Shannon, Knock and Cork airports.
There is a family connection as Annalise's father, Captain Con Murphy, operates an ASL Boeing 757 on transatlantic services on behalf of Aer Lingus.
Annalise is the only modern-day person to have an aircraft named after her by any Irish airline.
[image alt="90427874" src="http://cdn.thejournal.ie/media/2016/08/90427874-296x216.jpg" width="296" height="216" title="" class="alignnone" /end]