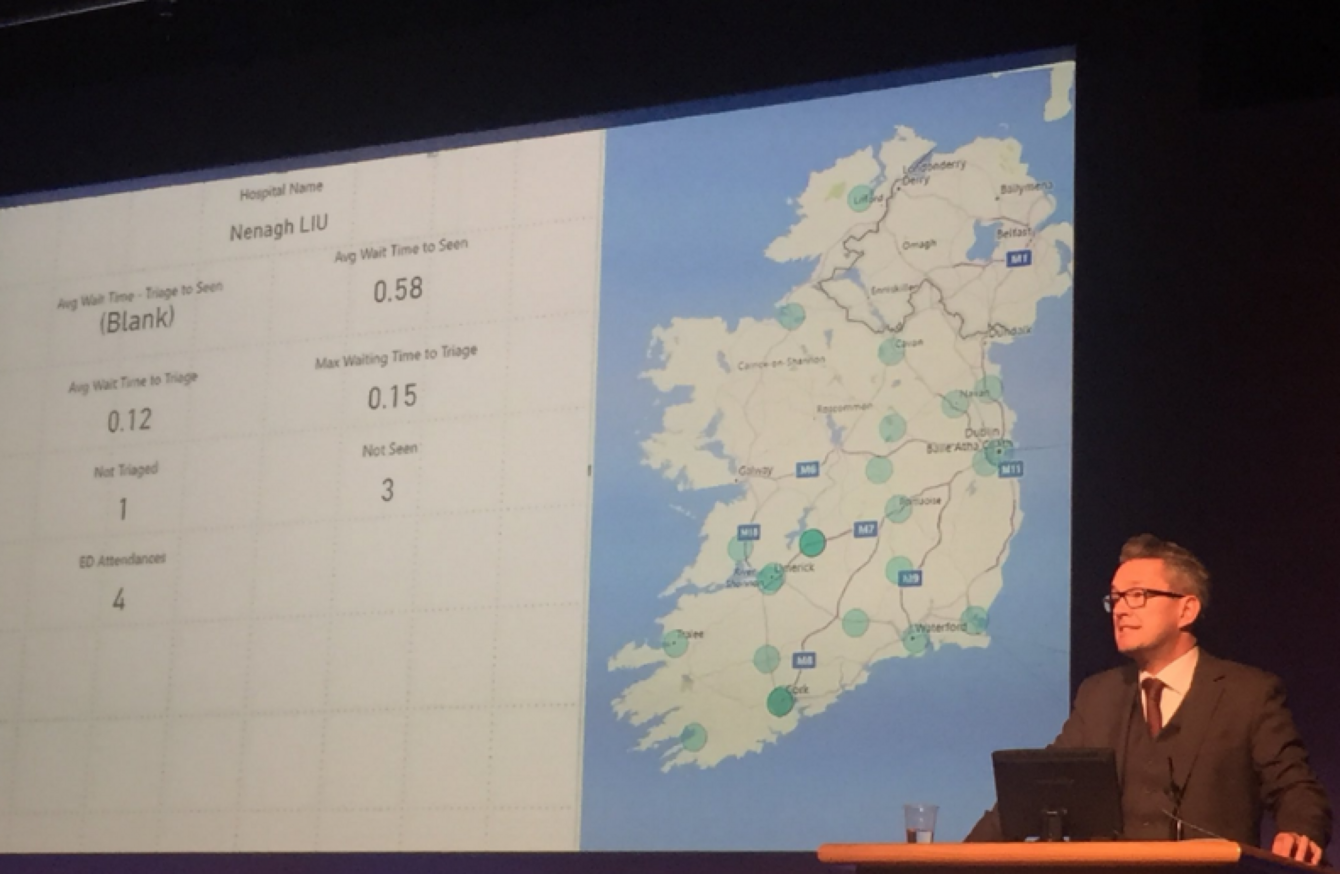 Image: eHealth Ireland
Image: eHealth Ireland
THE HSE IS developing an app that aims to inform patients on how busy their nearest Emergency Departments (ED) around the country.
The app, which is being developed by eHealth Ireland, will list the average and maximum waiting times to be triaged and to be seen in any particular department.
According to a statement from the HSE, the dashboard will collect the "data from the patient administration system deployed in the vast majority of EDs".
The first phase of development will involve a "prototype" website version that will be rolled out this November. The HSE plans to get real time feedback from the public "to ensure the patient front end of this is as easy to use as possible".
In a European report based on patient feedback, Ireland ranked the worst in a survey of European countries for long waiting list times: both in terms of the number of people waiting and the length of time they had to wait.
The HSE has said that the data published on the site will not identify patients, and is being created to increase transparency.
The information is built as a 'rule of thumb' to enable a new information transparency, the information changes very quickly and therefore will come with caveats.
Not all hospitals will be covered in the beginning, the HSE added.
"…Only hospitals that have taken the national Patient Administration System solution (iPMS) are covered at this stage, once the prototype is completed ways to engage the non-national PAS EDs will be considered".
The PAS solution is a system of documenting patients, waiting lists, admissions, discharges, and management recording in emergency departments.