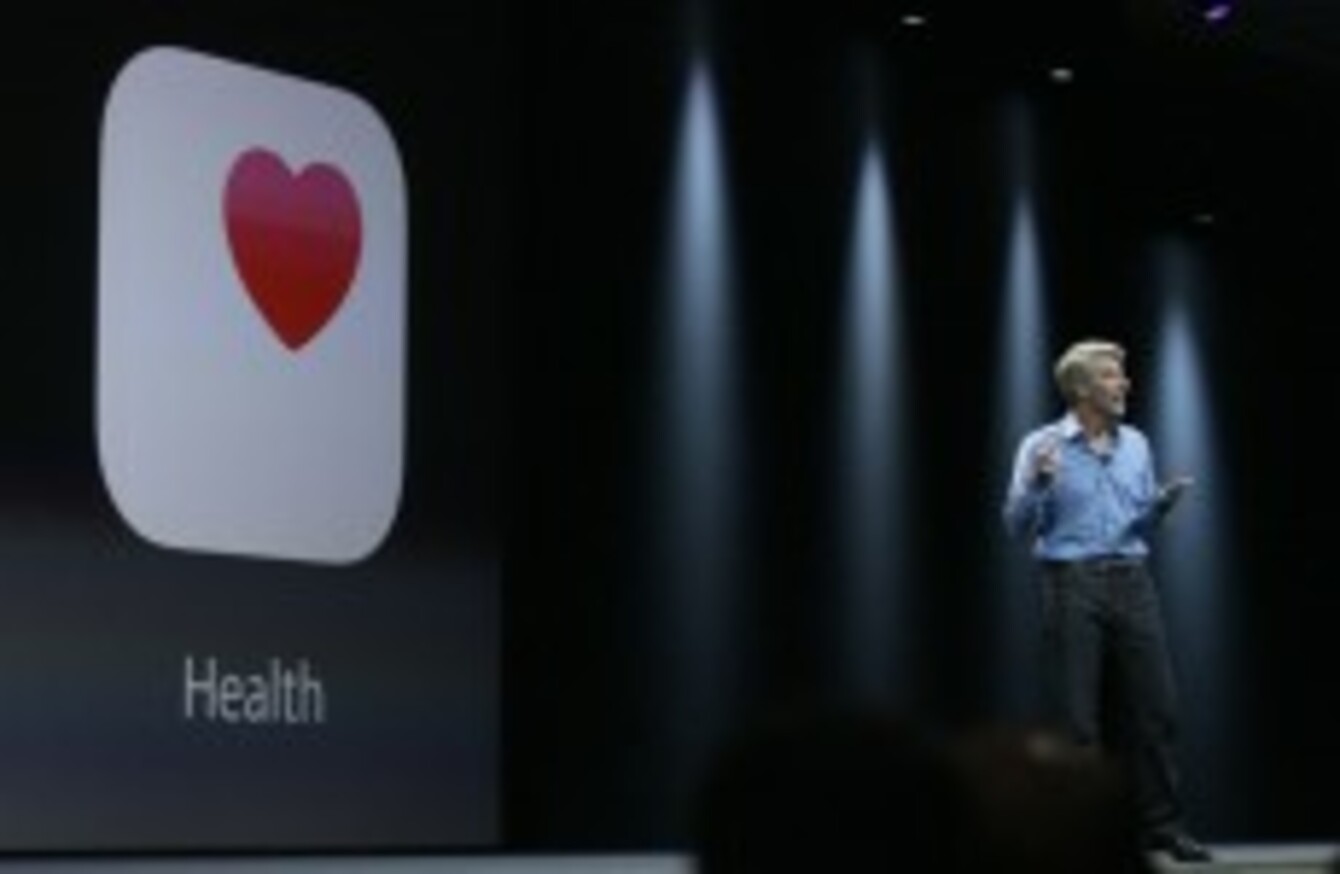 Image: AP Photo/Jeff Chiu
Image: AP Photo/Jeff Chiu
IN PREPARATION FOR its product launch on 9 September, Apple has tightened the privacy rules surrounding its health and fitness apps.
The new rule change will prevent developers from collecting personal data from Apple's HealthKit platform and using it to offer targeted ads for products like gym membership or health foods, according to the Financial Times.
HealthKit, Apple's service which tracks health data like calorie intake, heart rate, movement and other fitness metrics, was originally revealed at Apple's developer conference in June and is expected to play a major part in Apple's product launch in a fortnight.
The service allows developers to contribute data from their own apps and draw on information from others if users grant it permission.
Your application must not access the HealthKit APIs unless it is primarily designed to provide health and/or fitness services, and this usage is clearly evident in your marketing text and user interface.

You and your application may not use the HealthKit APIs, or any information obtained through the HealthKit APIs, for any purpose other than providing health and/or fitness services in connection with your application (eg not for serving advertising).
The privacy change also allows Apple's to differentiate itself somewhat from rivals like Google, which relies on user data to offer up targeted ads.