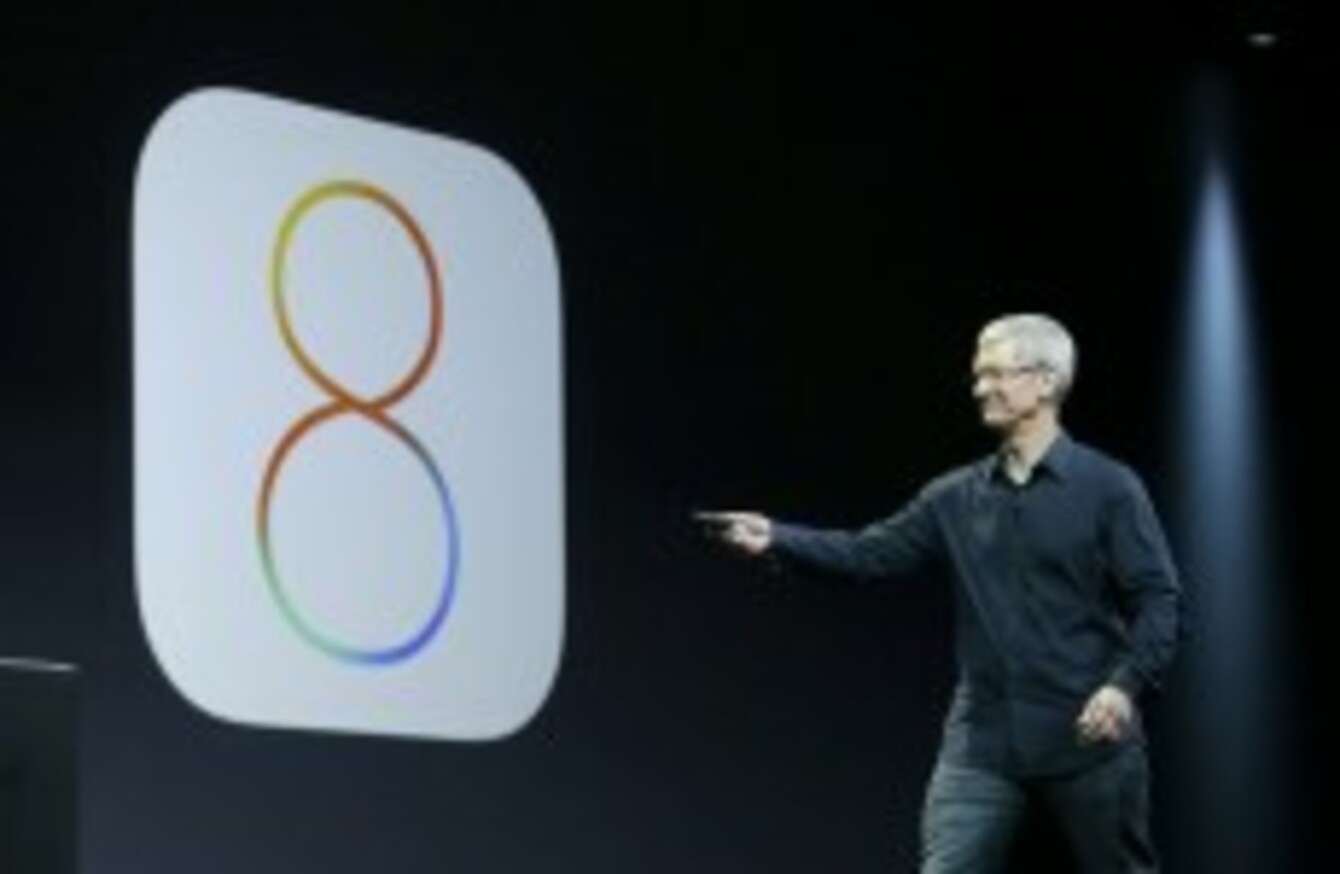 Image: AP Photo/Jeff Chiu
Image: AP Photo/Jeff Chiu
NO SOONER THAN iOS 8 has arrived (and after it fixed a botched iOS 8.0.1 update), Apple appears to be testing out three different versions of an iOS 8 update as it prepares for upcoming releases.
Traditionally, iOS sees three updates made, the first one coincides with the launch of a new phone, then there's a minor update to sort out any bugs that may have appeared during the launch, and then a major update around springtime.
Now it may have three major updates for iOS 8 planned with iOS 8.1, 8.2, and 8.3 currently in the works.
9to5Mac noted in its web analytics that devices running the three updates have visited its site in recent times, which could hint at a number of possibilities.
The most likely reason is that these updates will tie in with some major products launching over the next few months.
Apple Watch has already been confirmed while the possibility of a new iPad being announced next month is also rumoured. The latter could see split-screen multitasking introduced which would also require an update to iOS.
Also, the launch of Apple Pay next month means there must be a new update to work with the service, and another one for Apple Watch. It could also include features that didn't make the initial iOS 8 launch like improvements to Apple Maps.