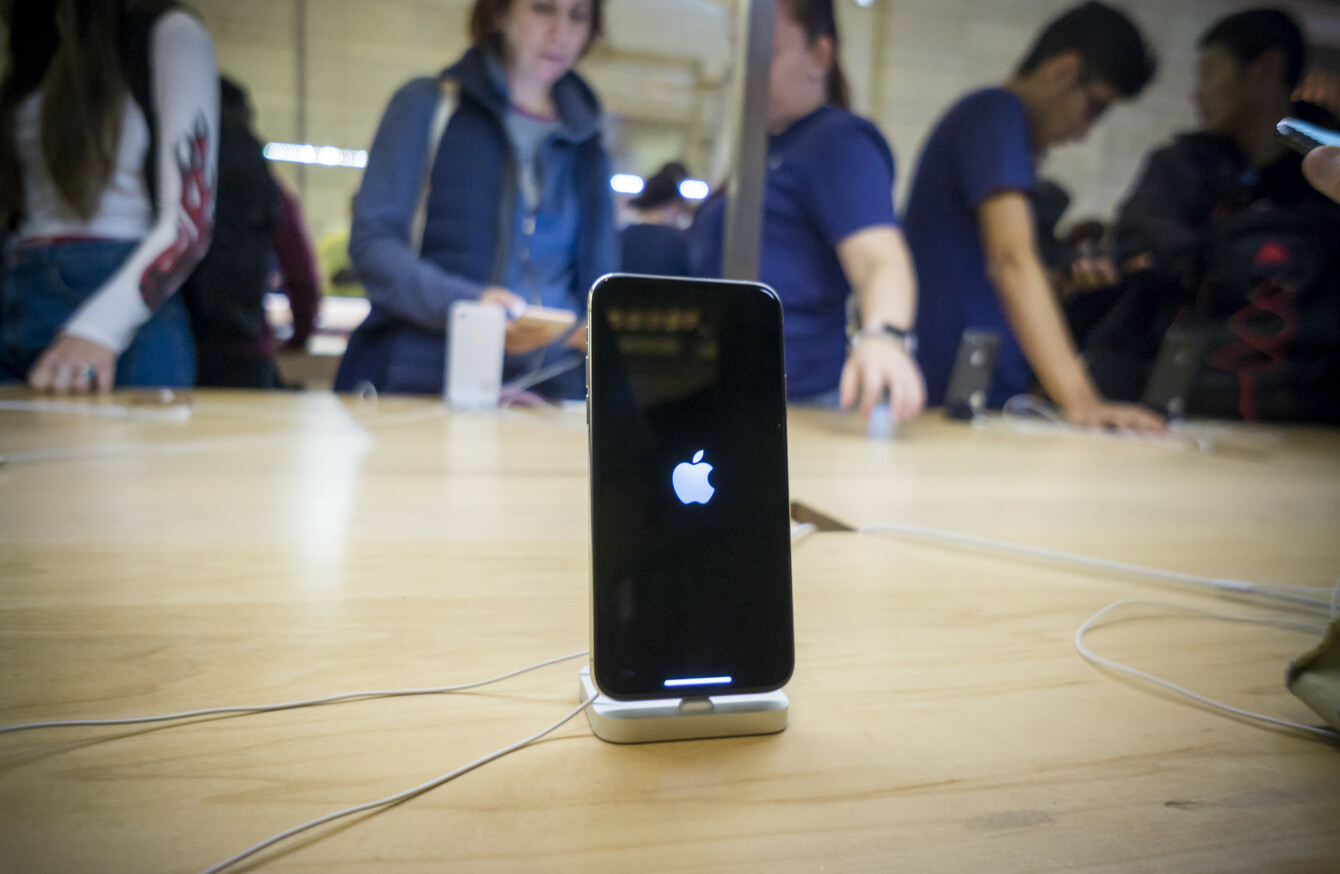 Image: Richard B. Levine/SIPA USA/PA Images
Image: Richard B. Levine/SIPA USA/PA Images
A NEW REPORT by the International Monetary Fund (IMF) suggests that iPhone exports accounted for a quarter of Ireland's economic growth in 2017.
Last year, Ireland's gross domestic product (GDP) rose by 7.8%. According to the IMF's latest 'World Economic Outlook', exports of Apple's smartphone accounted for about a quarter of that increase.
However, the IMF noted that the income generated from smartphone sales "does not fully contribute to the Irish economy".
Apple iPhones aren't exported from Ireland, but the company's intellectual property (IP) is based here.
Bringing foreign companies' IP to these shores "leaves domestic employment mostly unchanged," the Washington DC-based fund said.
In 2015, the Central Statistics Office reported that Ireland's GDP rose by more than 26%. Nobel laureate economist Paul Krugman famously branded the official statistic as 'leprechaun economics'.
The data was skewed by a number of factors, many of which were likely due to the large presence of multinational companies in Ireland and the so-called 'onshoring' of firms' IP in the Republic.
'Tech cycle'
The IMF reported that smartphones are driving a new 'tech cycle' and contributed to about one-sixth of the estimated growth rate of global trade.
"This growth was driven mainly by an increase in value added per unit, rather than units sold, which declined for the first time on record," the authors of the report said.
Ireland, Korea and Taiwan have been the main beneficiaries of this new tech cycle "in value-added terms", the IMF said, referring to the process where companies make products appear more valuable through marketing and special features.
Last year, the average sale price of an iPhone increased from $618 to $798.
Some 1.5 billion smartphones were sold as of 2017, meaning one in five people on the planet owns one.
The IMF said that mobile technology and services were estimated to have contributed $3.6 trillion to global GDP last year – that's equal to 4.5% of the world's economic growth in 2017.
Written by Conor McMahon and posted on Fora.ie