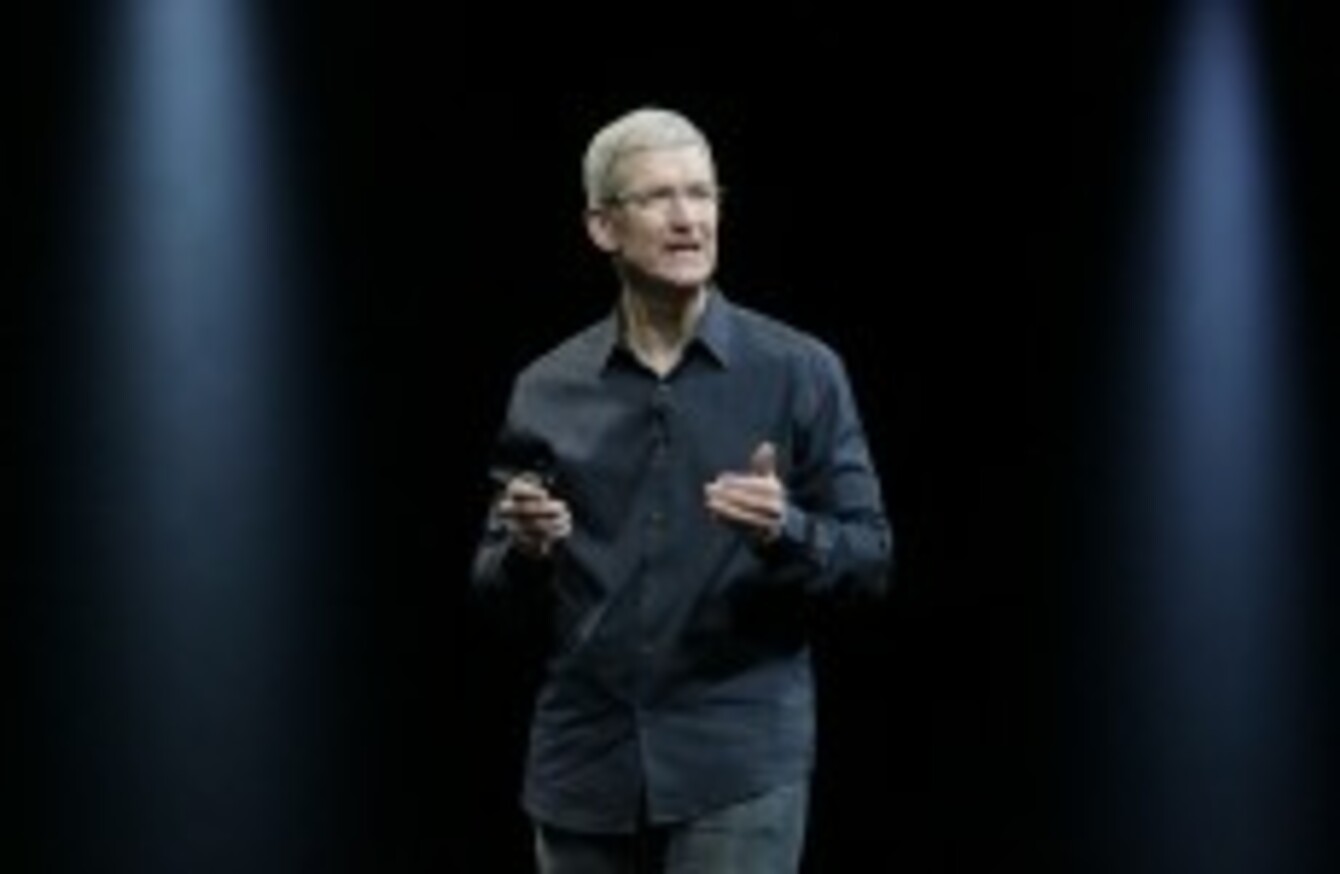 Apple CEO Tim Cook speaking at the company's annual developer conference.
Image: Jeff Chiu/AP/Press Association Images
Apple CEO Tim Cook speaking at the company's annual developer conference.
Image: Jeff Chiu/AP/Press Association Images
APPLE STARTED OFF its developer conference with a number of updates to iOS and its Mac operating system (OS), including an updated cloud and messaging service.
At its Worldwide Developer Conference (WWDC) Apple announced iOS 8 for iPhone and iPad as well as OS X 10.10 Yosemite, designed for desktop and laptop computers.
iOS 8 & Yosemite
For iOS 8, Apple's latest update was described by Apple's CEO Tim Cook as "a huge release" now includes widgets which appear on the Notification Centre and allow users to perform actions such as replying to messages without having to open up the necessary app.
Messaging also received an update, allowing users to send audio and video messages to other iMessage users. It also allows users to respond to incoming messages directly from the drop-down notifications, and no longer requires users to exit the app they're using to do so.
It showed off its HealthKit app, a service which pulls in third-party fitness apps and wearable health devices, as well as Health, a different service which measures users' personalised healthcare statistics and contacts their hospital directly if any irregularities occur.
Its Family Sharing service allows up to six family members share iTunes purchases, as well as calendars, photos and messages. If one member tries to purchase an app or in-app content through their own device, a notification will be sent to the main family member iPhone or iPad asking if it will allow this request.
Other developments included iMessaging, which now includes audio and video messaging, a QuickType function which allows predictive text much like apps like Swiftkey, and the option to install third-party keyboards.
OS X Yosemite features a flattened design, similar to iOS, and closer integration with other Apple devices, such as being able to make and receive calls and messages from a person's iPhone on their computer.
Alongside updates to its notification centre and services like Safari, it also includes a dark mode which dims the entire interface for better focus when working
Both iOS 8 and Yosemite will be released during Autumn, the former will work on iPhone 4S and above.
New cloud service
Alongside these announcements, it also introduced iCloud Drive, an updated version of its cloud based offering. Providing 5GB for free, users will be able to purchase 20GB of storage for $0.99 per month ($12 per year) and 200GB for $3.99 per month ($48 per year.
The service works on all Apple devices as well as Windows computers, but didn't say whether this would be expanded to Android and/or Windows Phone users.
Also announced was Apple's answer to smart objects within the home with Homekit, which allows users to control their home environment with their iOS device. Users can control smart home devices with Siri and group them, allowing them to control a series of items at once, like objects in one room.
The company also revealed it would open up its fingerprint recognition technology Touch ID to third-party developers, which prevents the need for passwords, and a new programming language called Swift, which Apple's vice president of Software Engineering Craig Federighi says doesn't have the "baggage" of Objective-C, the language that forms the basis of iOS.