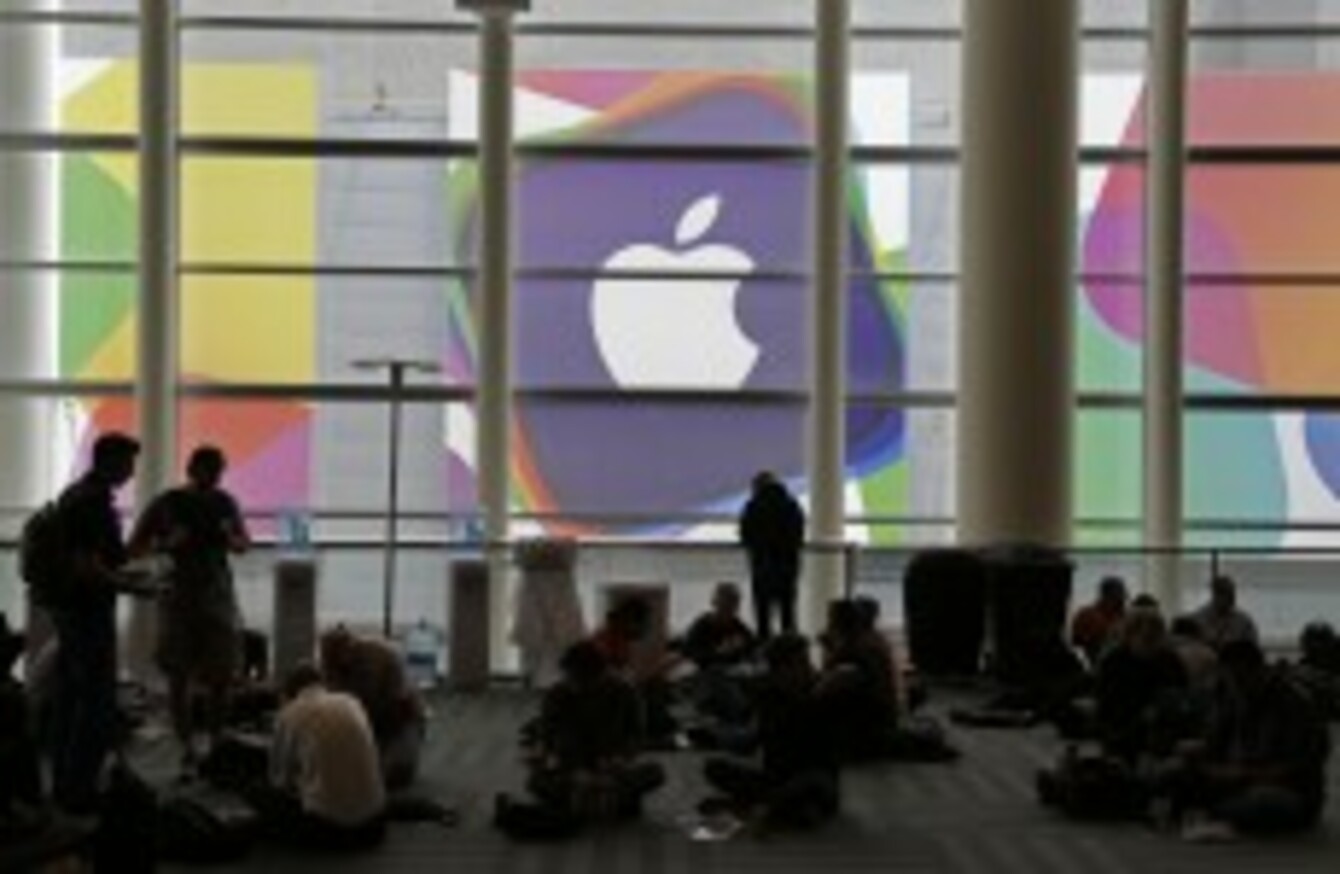 Image: Eric Risberg/AP/Press Association Images
Image: Eric Risberg/AP/Press Association Images
APPLE LATEST QUARTERLY report confirms the iPhone maker's growth has stalled along with its pace of innovation.
The results announced today mark the second straight quarter that Apple's earnings have fallen from the previous year after a decade of steadily rising profits.
Despite the ongoing erosion, Apple fared slightly better than analysts had anticipated. That helped lift Apple's stock by $22.01 (€16.63), or more than 5 percent, to $441 (€333) in extended trading after the financial results came out.
The shares remain down by more than 35 percent since the latest model of the iPhone came out 10 months ago.
Apple's revenue for the three months ending 29 June barely budged from last year. That's the smallest revenue increase since the Cupertino, California company unleashed a mobile computing revolution with the iPhone's debut six years ago.
Apple hasn't released another breakthrough product since the iPad came out three years ago, raising concerns the company has lost its touch since the October 2011 death of founder Steve Jobs.
The company earned $6.9 billion (€5.2bn) in its fiscal third quarter, a 22 per cent drop. Revenue totalled $35.3 billion (€26.6 billion) versus $35 billion (€26.4billion) a year ago. Analysts had projected that revenue would be unchanged from a year ago.
As usual, Apple was propelled by its iPhone sales. The company sold 31.2 million units in the quarter, a 20 percent increase from the same time year ago.
But many people were evidently buying the earlier generations of the smartphone, which cost less than the latest model and generate smaller profit margins for the company.
The same phenomenon squeezed Apple's profits with the iPad. To make matters worse, the company sold 14 percent fewer tablets — 14.6 million in the past quarter compared with 17 million a year ago.