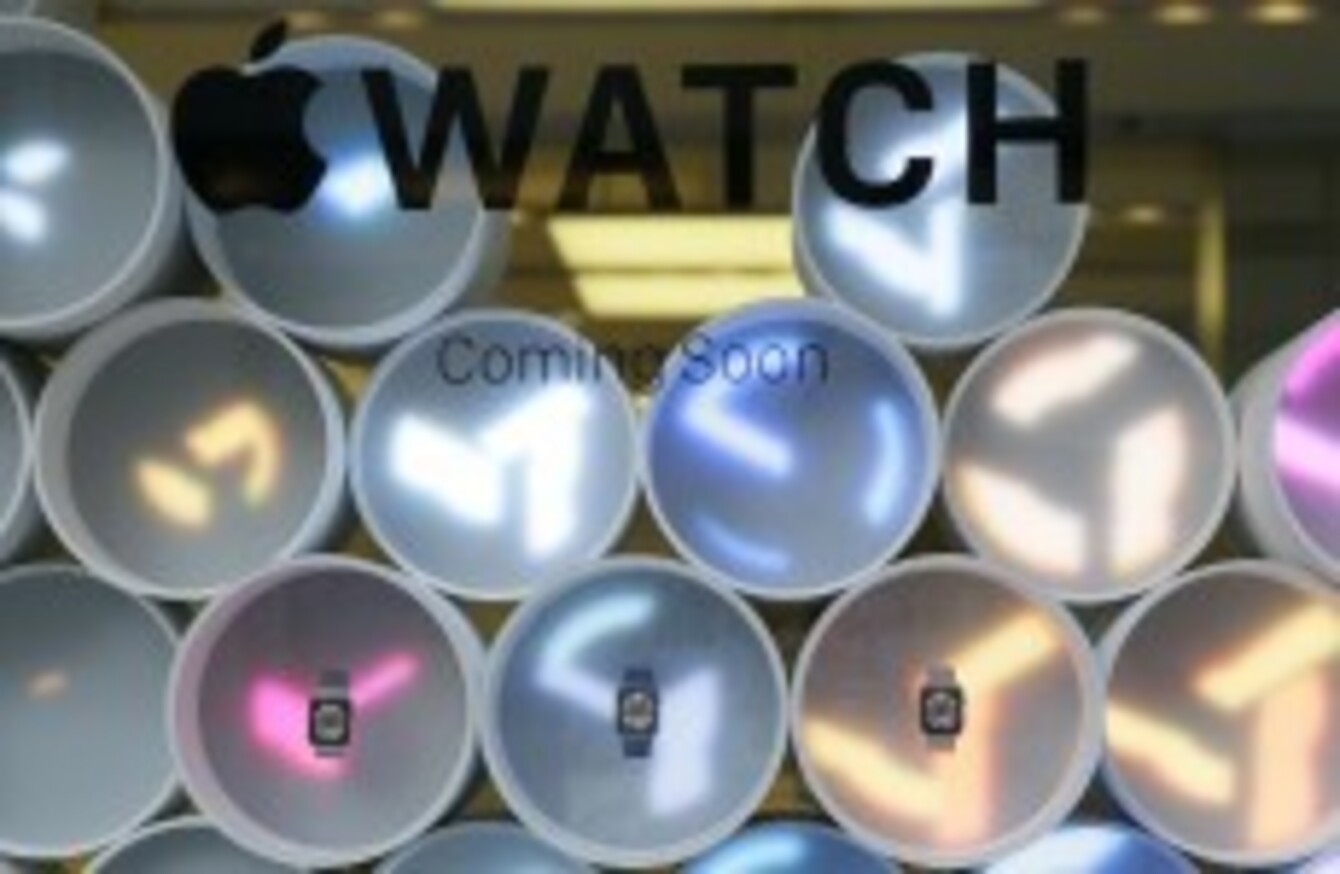 Image: Eric Risberg/AP
Image: Eric Risberg/AP
THE APPLE WATCH will officially go on sale in Ireland this Friday, five months after it first started shipping to customers in the US and UK.
The California-based tech giant has priced its new smartwatch from €429 for the cheapest model, the Watch Sport with a 38mm case. The going rate for the 42mm model will begin at €479.
Pricing for the standard model, which has the same technical specs but is made from stainless steel rather than aluminium, starts at €679.
And for those who would rather buy a fancy digital watch than, for example, a new car, the going rate for Apple's Watch Editions, which feature 18-carat gold cases, will stretch up to €18,500.
Apple has been keeping sales figures for the new device very close to its chest since the April launch of the watch in the first nine territories, including France, Germany and the UK in Europe.
While there was speculation the Apple Watch had flopped, company CEO Tim Cook told investors in late July that sales had already "exceeded expectations" and were ahead of early iPad or even iPhone sales.
Analysts IDC has put total sales of the Apple Watch at 3.6 million in the second quarter of the year, behind only Fitbit in the wearables market.