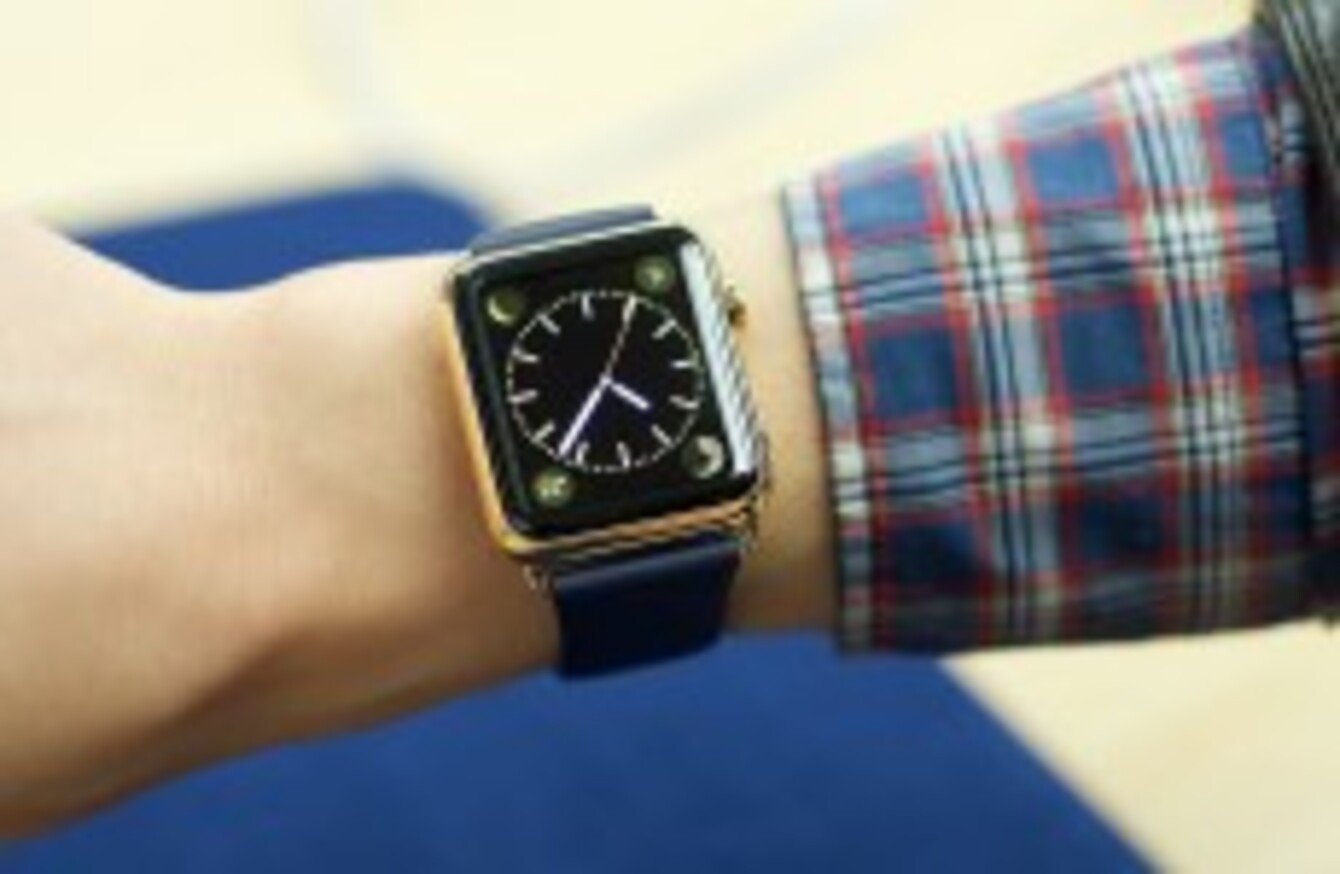 Image: Ryan Emberley/AP Images
Image: Ryan Emberley/AP Images
THOSE WHO PRE-ORDERED the Apple Watch last weekend could be waiting months before their smartwatch finally arrives.
When pre-ordering opened up in the US, it's believed that all Apple Watch models sold out in six hours, but while the original time for delivery was expected to happen around April/May, many customers saw their delivery times pushed as far back as August.
Although the wait time may be shorter than suggested. According to the Apple blog MacRumors, the company announced long shipping estimates in order to avoid customers getting disappointed.
The long wait mirrors similar estimates that were given for the iPhone 6 and 6 Plus when it was released although the estimated delivery times weren't as long as what has been provided for the Apple Watch.
Limited supply, high demand
While it sold out on the first day of pre-orders, data from Slice Intelligence, a shopping research firm, suggested that 957,000 people in the US ordered the device in the first day alone, with some versions being sold out within hours.
If this is accurate, this surpasses the number of Android Wear devices sold in 2014, which amounted to 720,000. Android Wear already has a number of manufacturing partners like Motorola, LG and Samsung who use the software for their own smartwatches.
Apple is expected to ramp up production and build more than 20 million units this year to help meet demand. It's believed it will have about 5 million Apple Watches available for delivery by 24th April, the day it officially launches.
By comparison, the original iPhone took 74 days to sell one million units while the original iPad took almost a month to reach the same figure.
Instead of allowing customers to purchase the device in-store, the only way to order one is online. Customers can visit the store and try out the watch via appointment, but staff would direct them to kiosks or Apple's website if they wanted to purchase one.
While neither the release date or prices for Ireland have been revealed yet, in the UK, the price for the cheapest version, the Apple Watch Sport, starts at £299 (€414) while the premium Apple Watch Edition starts at £8,000 (€11,096).
Apple has previously said it won't reveal figures for the Apple Watch at its next earnings report like it does with the iPhone and Mac range. Instead, it will place it in the 'other products' category which includes iPods, Apple TV, and other accessories.
However, Apple does tend to reveal sales data after the first weekend of a new product release like the iPhone 6 and it's possible it will reveal figures for the watch after its official launch.
Apple's next earnings report will take place on 27th April.