Image: Sam Boal/Photocall Ireland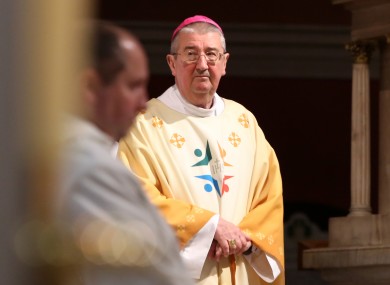 Image: Sam Boal/Photocall Ireland
ARCHBISHOP OF DUBLIN Diarmuid Martin has said that relentless criticism of An Garda Síochána could damage society, the economy, and the force itself.
Addressing the Institute of Public Administration this morning, he said that Ireland needs to "restore confidence in the workings of the law."
"While there have been failings within an Garda Síochána," he said, "a culture of constant criticism of our police force is not good for society or for the economy or for the mainstream of a force which is highly dedicated and highly professional."
The Archbishop noted that public anger at the closure of garda station was "a real expression of appreciation" for the force.
He also warned of culture of 'spin' in Ireland.
"When spin gets out of control, then it gets tied up in knots and people are left adrift not knowing where they stand, where the truth is to be found, and the confidence in institutions is weakened."
A new regulation is needed at international, he added, to combat "irresponsible speculation and dishonest behaviour within the business community".