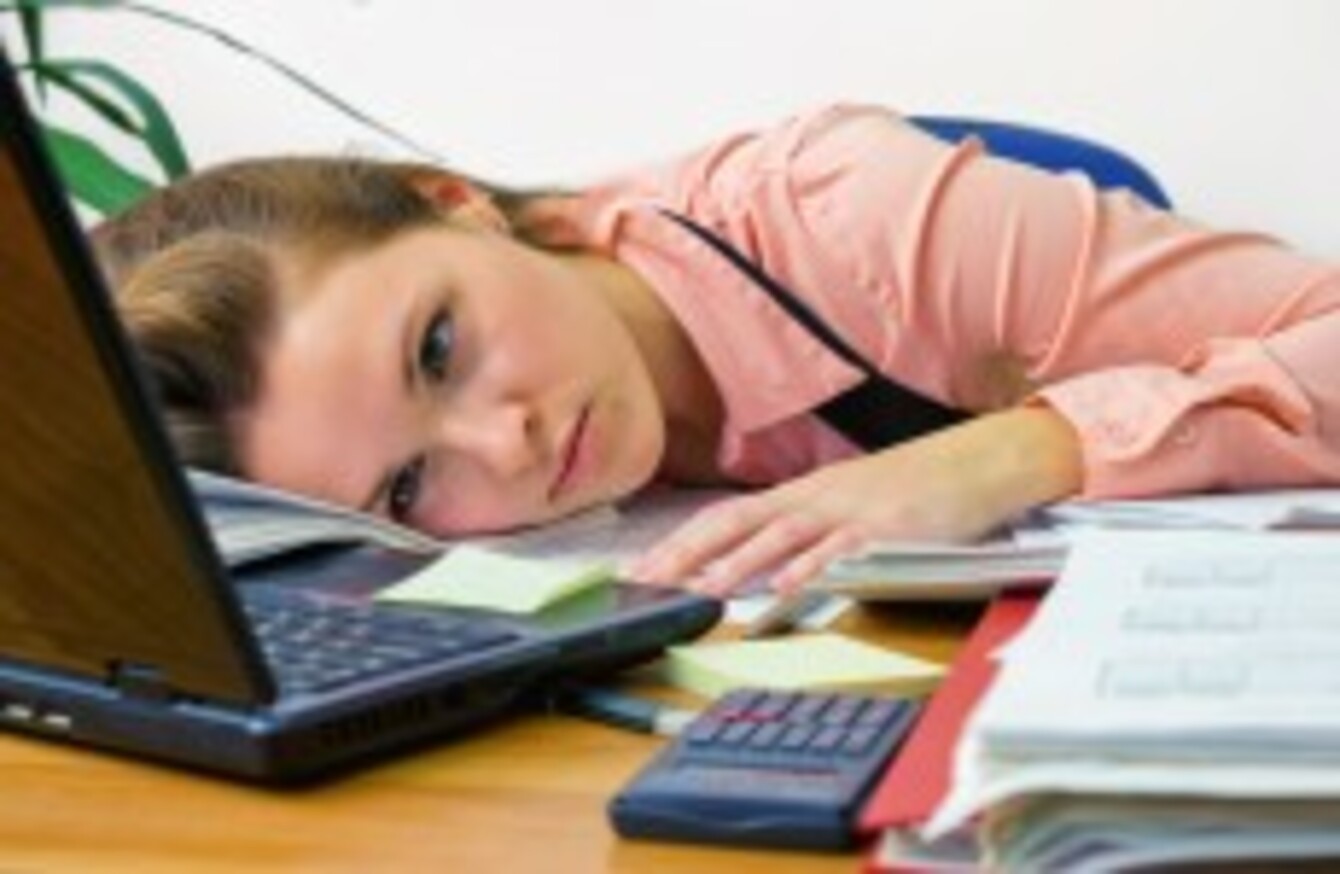 Image: Shutterstock
Image: Shutterstock
WORKAHOLICISM IS A serious problem that needs to be better studied and treated, according to the authors of a new study carried out by Norway's University of Bergen.
In their study, researchers used core symptoms associated with more traditional drug addictions, such as tolerance, withdrawal symptoms, conflict, and relapse.
The research team also developed seven criteria to assess work addition. 
Here are they are – how frequently do you do each?
You think of how you can free up more time to work.
You spend much more time working than initially intended.
You work in order to reduce feelings of guilt, anxiety, helplessness and/or depression.
You have been told by others to cut down on work without listening to them.
You become stressed if you are prohibited from working.
You de-prioritise hobbies, leisure activities, and/or exercise because of your work.
You work so much that it has negatively influenced your health
Answering 'often' or ' always' to four or more of the seven criteria gives "some indication that you may be a workaholic", according to the study's lead researcher Cecilie Schou Andreassen.
Findings
The study found that more than eight out of ten members of the Norwegian workforce are addicted to work to the point that it affects their health.
While the report found little difference in the level of work addiction between men compared to women, it found a connection with the worker's age.
"We did find that younger adults were affected to a greater extent than older workers," says Schou Andreassen. "However, workaholism seems unrelated to gender, education level, marital status or part-time versus full-time employment."
#Open journalism No news is bad news Support The Journal

Your contributions will help us continue to deliver the stories that are important to you

Support us now
A difference was also recorded in the prevalence of work addiction among those with children and those without: people who had responsibility for taking care of children living at home were more likely to be affected by workaholicism.
Schou Andreassen said that research on work addiction and treatments for it are severely lacking, given the proportion of the population the study found affected by it.
"As workaholism is not a formal diagnosis the development of treatment models and real treatment offers has been lacking," she said.
"The fact that more than eight per cent of the general work population seems to suffer from workaholism underlines the need for proper treatment and other relevant interventions."