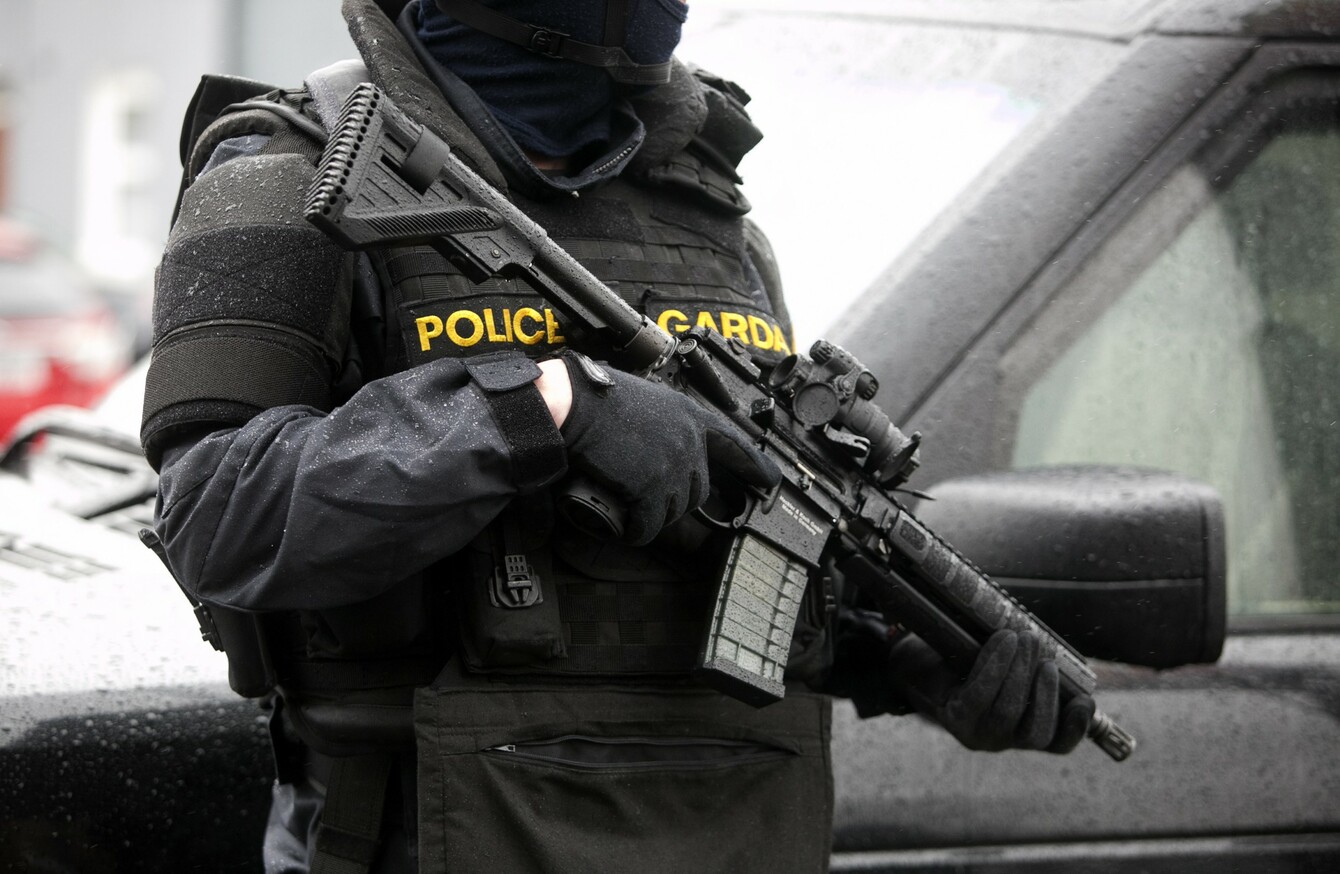 Image: Sam Boal/RollingNews.ie
Image: Sam Boal/RollingNews.ie
AS EUROPE RECOVERS from a number of horrific terrorist attacks and Ireland's capital has become a battlefield for two violent gangs, this country's police officers are asking whether it is feasible for them to continue unarmed.
The annual conference of the Garda Representative Association (GRA) kicks off in Killarney, county Kerry, tomorrow morning and a number of motions up for debate centre on the ability of the force to provide an armed response to incidents.
One motion, proposed by the Donegal division will question whether it is realistic to maintain An Garda Síochána as an unarmed force "in an era of rising violent crime and threat of international terrorism".
One source said most gardaí "still harbour the desire to be an unarmed force".
"They don't mind continuing unarmed if they know they have the armed backup, but the level of armed cover has been depleted despite the fact that the armed threat has increased with gangland violence and terrorist threats".
On the border
Another garda pointed out that having just four groups of the Regional Support Unit based in Dundalk and Ballyshannon means it could take hours for armed officers to reach some parts of the country.
This includes some border areas where gardaí are regularly dealing with criminal gangs and dissidents.
"Society has become so dangerous, as evidenced by recent events, that armed incidents can happen at any time of night. There have been incidents on border areas where armed cover was required and it just wasn't there," they said.
"My view is you'd need 24-hour armed cover in each division – that would be in an ideal world."
A separate motion to be debated at tomorrow's conference will call on the Minister for Justice and the Commissioner to address the "chronic lack of 24-hour armed cover" across the country.
Other motions will address pay, overtime and training.
Leadership
The association's central executive committee will be under pressure over the next couple of days, after a ballot on new roster proposals was rejected by rank and file gardaí – despite strong endorsement by the executive.
It was rejected by a majority of 68.8% to 31.2%.
Members are reluctant to agree any change in their rosters with management until there is movement in restoring their pay to pre-2008 levels.
An emergency motion on the issue may have to be put to delegates tomorrow and local representatives are likely to question the executive about its decision to support proposals in the firstplace.
The GRA will also see a shake-up in its leadership, with elections planned for tomorrow morning to put a new president and vice president in place. Following the retirement of PJ Stone, the organisation is also seeking a new general secretary.
We'll be reporting from this year's GRA Annual Delegate Conference in Killarney over the next three days, so keep an eye out and follow @michellehtweet for updates.