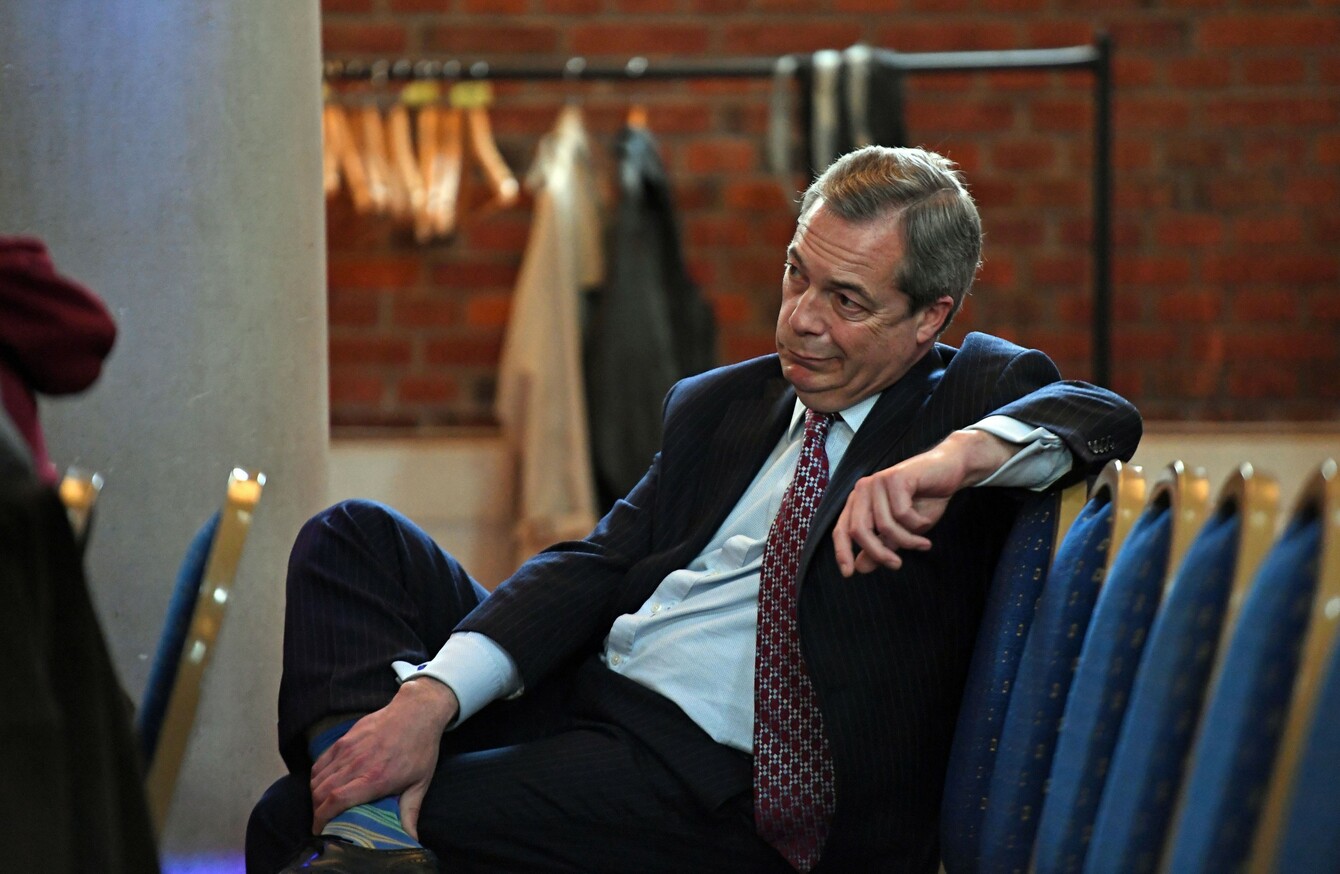 Image: Victoria Jones/PA Images
Image: Victoria Jones/PA Images
WHEN WILL ARTICLE 50 be triggered?
Once the paragraph of legislation is enacted, it officially begins the process that will allow the UK to leave the European Union.
When it's triggered, it marks two years of negotiations between the UK and the EU (some say that technically those talks have already begun, and it will in reality take years to complete Brexit talks).
"It's been nine months now since that joyous morning on June 24th when we realised that Brexit had won the referendum," 'Brexiteer' Nigel Farage said during a Sky News interview this morning.
Nine months, a full gestation, and still no delivery.
It's expected that Queen Elizabeth will give her Royal Assent for Article 50 today, which will mean Prime Minister Theresa May will be free to begin Brexit officially.
But May's spokesperson yesterday played down speculation that she would send her notification letter to the European Council today.
"We have been clear that the prime minister will trigger Article 50 by the end of March," her spokesperson said ahead of the vote, heavily emphasising the word "end".
The latest reports suggest that the government is now looking to trigger Article 50 after a summit in Rome on 25 March to mark the EU's 60th birthday.
Yesterday, the parliament passed the Brexit bill (or the EU Withdrawal Bill), rejecting amendments that would have given a more certain status to EU immigrants, and would have allowed the parliament to veto Brexit.
Surprisingly shocked
"Of course I'm disappointed," Nigel Farage said today about the delay of triggering Article 50.
I'm pleased we're through all these endless hurdles, but I'm just a bit surprised that Nicola Sturgeon's announcement should have put the Prime Minister off.
Yesterday, Scotland's First Minister Nicola Sturgeon announced yesterday that she would be asking Westminster to approve a second Scottish independence referendum so that the people of Scotland would have the option of choosing to remain in the UK outside the EU, or becoming an independent country as part of the EU.
Many analysts said that May's statement suggested she wasn't expecting the announcement, as it mirrored a similar announcement from months ago released upon the issuing a Scottish poll showing a rise in favour of independence.
"We don't believe that there should be a second referendum," a spokesperson for Theresa May said in February.
#Open journalism No news is bad news Support The Journal

Your contributions will help us continue to deliver the stories that are important to you

Support us now
"There has been a referendum, it was clear, decisive, it was legal, and both sides agreed to abide by the results of that referendum."
The British government has the power to block Sturgeon's request, but this would likely only energise the Scottish nationalists' cause.
What a delay means
Although there were no official plans for the piece of legislation to be triggered, it had been expected that it would happen today.
Now reports suggest that those negotiations will be pushed back until the end of the month, prolonging the uncertainty in an already very confusing process.
This morning, Nigel Farage said the delay would mean that they wouldn't be able to discuss Brexit at the Summit of European Leaders on the 6 April. According to Farage, those discussions now won't happen until May.
With reporting from AFP