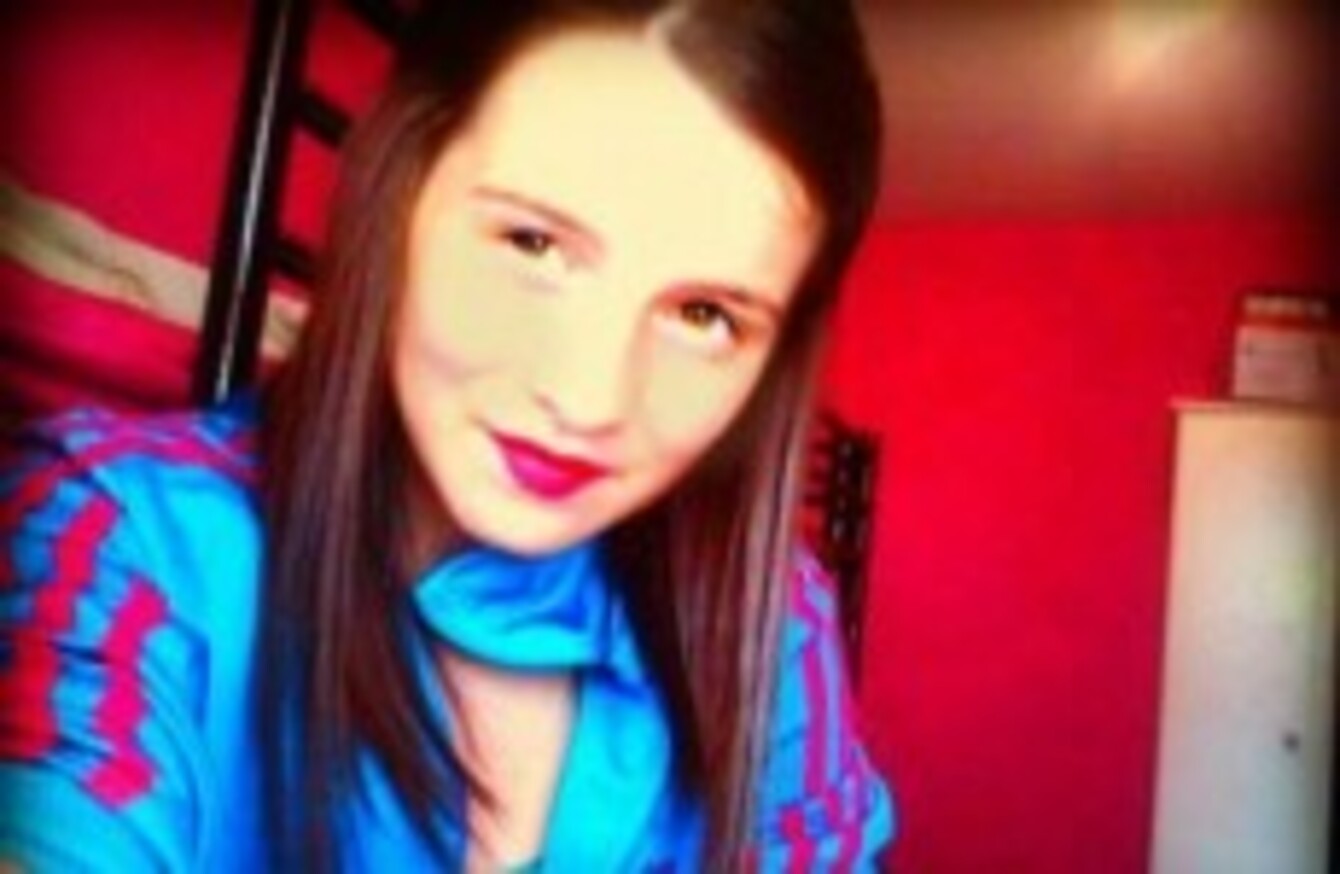 Erin Gallagher, who was found dead on Saturday
Image: Facebook
Erin Gallagher, who was found dead on Saturday
Image: Facebook
THE CO-FOUNDER OF the Ask.fm website has written about his thoughts on online bullying, following the death of an Irish teenager who was allegedly bullied by anonymous users of the site.
Mark Terebin was asked on his own page on the Latvian-based Ask.fm website why he had not yet commented on the situation.
In his reponse, Terebin said:
Mass media is knocking on wrong door. It is necessary to go deeper and to find a root of a problem. Its not about the site, the problem is about education, about moral values that were devaluated [sic] lately.
Terbin described Ask.fm as "just a tool which helps people to communicate with each other, same as any other social network, same as phone, same as piece of paper and pen".
Don't blame a tool, but try to make changes… start with yourself… be more polite, more kind, more tolerant of others… cultivate these values in families, in schools.Suicide is not something to encourage via mass media. The more you promote suicide, the more it happen.
With regard to the media's interest in online bullying, he wrote:
Do you think mass media cares? They want scandals, they want sensations and finally they want money. Sorry, but we do not want to participate in it. What happened is a true tragedy and we give our deepest condolences to the victim's family and relatives.
Donegal girl Erin Gallagher (13) was found dead at home on Saturday, a day after responding to a question on Ask.fm by saying she was being bullied.  National suicide charity Console urged victims of online bullying to seek help immediately if they are being abused online.
SpunOut.ie released a set of guidelines for how to deal with online and text bullying in the wake of Erin's death, and the death of Ciara Pugsley, who also died tragically after allegedly being bullied online .