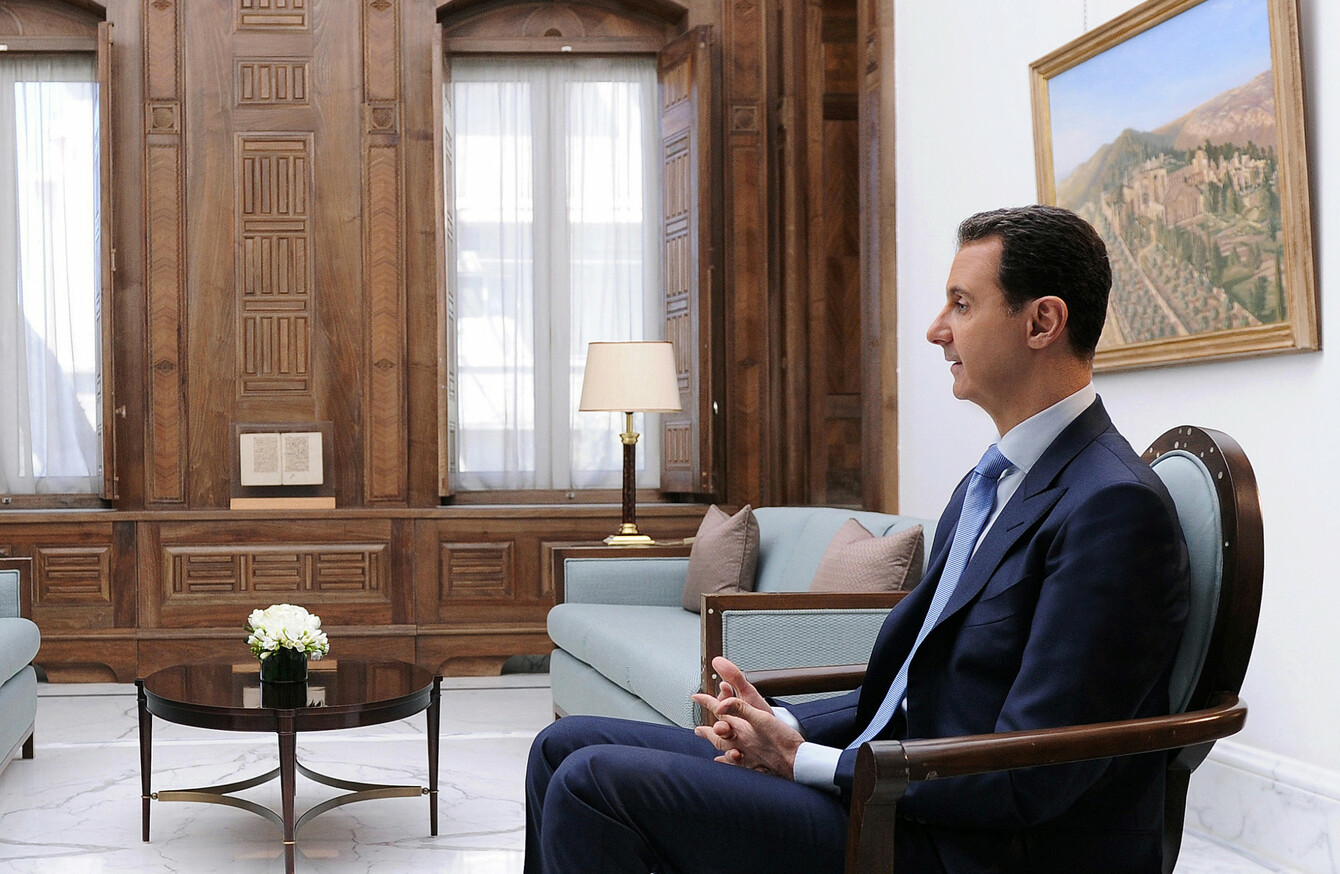 Syrian President Bashar al-Assad.
Image: SalamPix/ABACA
Syrian President Bashar al-Assad.
Image: SalamPix/ABACA
A UN COMMISSION probing Syria rights abuses has gathered enough evidence to convict President Bashar al-Assad of war crimes, an outgoing member of the commission said in interviews published today.
Veteran former war crimes prosecutor Carla Del Ponte, who is preparing to step down after five years serving in the UN Commission of Inquiry on Syria, told Swiss media the evidence against Assad was sufficient to secure a war crimes conviction.
"I am convinced of that," she told Le Matin Dimanche and the Sonntagszeitung weeklies, adding though that with no international court or prosecutor tasked with trying the Syria war crimes cases, justice would remain elusive.
"That is why the situation is so frustrating. The preparatory work has been done, but nevertheless, there is no prosecutor and no court," she told Sonntagszeitung.
It's a tragedy.
Del Ponte, a 70-year-old Swiss national who came to prominence investigating war crimes in Rwanda and the former Yugoslavia, made the shock announcement earlier this month that she would resign from the UN commission because it "does absolutely nothing".
She lamented that "everyone in Syria is on the bad side. The Assad government has perpetrated horrible crimes against humanity and used chemical weapons. And the opposition is now made up of extremists and terrorists."
In Sunday's interviews, she said she had handed in her resignation letter last Thursday, and that she would officially step down on September 18, after the commission presents its latest report to the UN Human Rights Council.
UN chief Antonio Guterres appealed last week for the commission to continue its work despite Del Ponte's departure.
The commission has been tasked with investigating human rights violations and war crimes in Syria since shortly after the conflict erupted in March 2011 with anti-government protests that have evolved into a complex proxy war.
The continued violence has left more than 330,000 people dead and displaced millions.