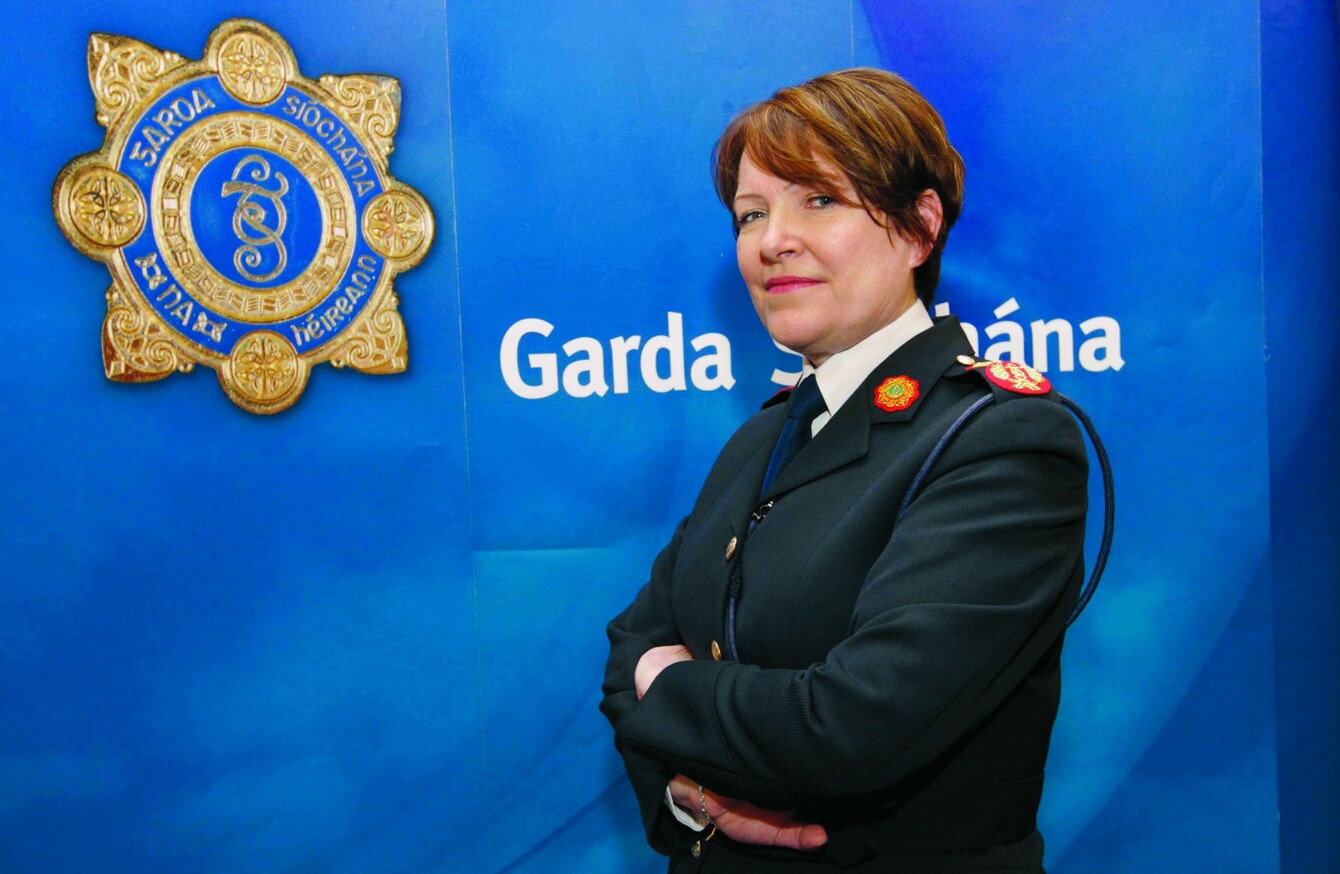 Image: Mark Stedman
Image: Mark Stedman
Updated 16.42
Note: graphic image of injury in this article
"I'VE BEEN BITTEN, I've been spat at, I've been assaulted."
Garda Commissioner Noirin O'Sullivan has added her own personal experience to the stories being shared today by rank-and-file gardai of attacks they have suffered in the line of duty.
The Garda Representative Association's (GRA) annual delegate conference in Salthill, Co Galway, heard calls for better protections for officers and stronger sanctions for offenders.
Responding the stories, Commissioner O'Sullivan said:
"I am very conscious of assaults on our members. I see them every morning.
"I've been bitten, I've been spat at, I've been assaulted. I know what it's like to wait at home when you have a family member assaulted and you are waiting to see have they recovered from very serious injury.
"So, I can empathise with every one of our members who go out every day to do a good job. I can empathise hugely with their families to see do they come home safely. I know what that feels like.
"What I can say is that we treat every assault on every single one of our members extremely seriously."
She recalled how she spoke to a victims' group in Dublin's Rotunda Hospital about her attack.
"I said, 'I know what it's like to be a victim of crime', because as a member of An Garda Siochana each of us behind the uniform is an individual.
I recounted a story about being assaulted on Parnell Street and ending up with a dislocated shoulder, so I know exactly what it means to go through assaults.I know what it takes to have the courage to come out after being assaulted, after being called names, after being videoed.
At the Salthill conference, Kilkenny/Carlow GRA representative Ger Commerford had today described a "vicious assault" on one of his members three years ago.
He said the garda was arresting a man on a busy night in Kilkenny when the prisoner pushed him to the ground.
If it was in rugby you'd be banned for life.
"Was it a case that the person didn't know he was a police officer? Of course he knew, the member was in uniform," he said.
The garda sustained a serious injury to his elbow and needed 22 staples. He was off work for five months and now, three years on, still does not have full movement of his elbow.
"Now he has this permanent mark from dealing with a prisoner, keeping the streets safe – the member was doing his job. When he went out to work that night he didn't expect to get assaulted, he didn't expect the venom that was there in that assault."
This offender was charged with a Section 3 assault causing harm and received a 12 month sentence, but Commerford pointed out this was for a bundle of offences that came before the courts.
Mayo representative Ken Barrett also told delegates of two of his members who were "assaulted badly."
The two perpetrators subsequently received suspended sentences.
And he described an incident two weeks ago in Claremorris during which one of his colleagues was "knocked to the ground and kicked to the face and head by three young males".
He added: "His female colleague who was with him was restrained and prevented from intervening while this was going on. I would state that she was also the victim of an assault even though she wasn't physically harmed. Who among us, if we witnessed our colleague being beaten in this manner on the ground, wouldn't consider ourselves assaulted?"
Cavan/Monaghan representative James Morrisroe suggested the provision of body cameras, though it would not act as a deterrent, would assist in prosecutions as it would provide the vital evidence needed.
The conference passed a motion calling for the association to carry out an audit of assaults and for the Minister for Justice to introduce a mandatory sentence for anyone who assaults a frontline emergency worker.
For live updates from the conference in Galway over the next two days, follow @michellehetweet.