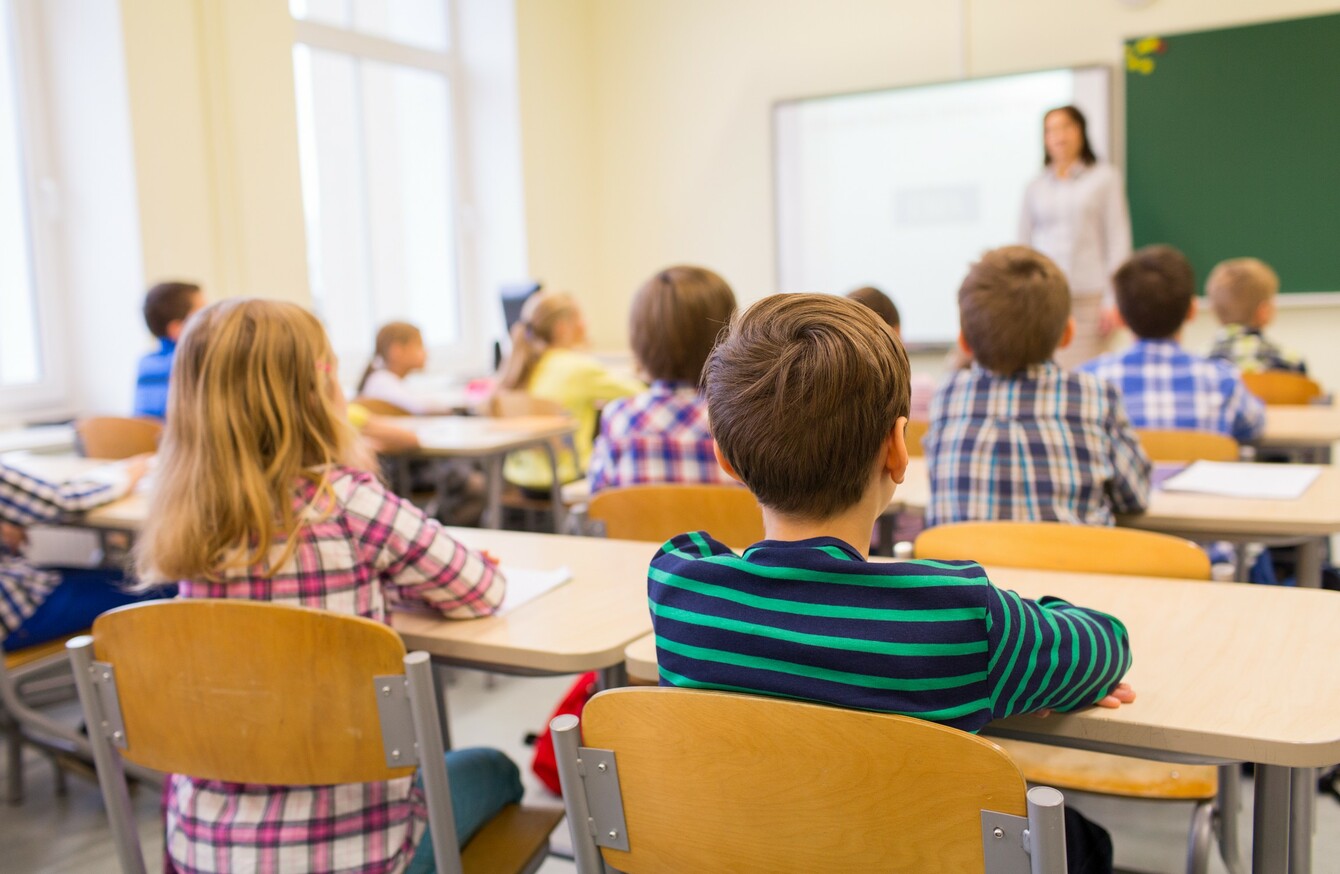 Image: Shutterstock/Syda Productions
Image: Shutterstock/Syda Productions
Updated 9am. 
THERE ARE WARNINGS of major disruptions for schools and students after teachers voted to stop working extra hours yesterday.
ASTI members voted overwhelmingly to withdraw from the 33 Croke Park hours by 68.5% to 31.5%.
The hours came into place in 2011. Croke Park hours are additional working hours that were brought in by the Croke Park and subsequently Haddington Road agreement.
However the Department of Education has released a statement saying that this may cause major disruption for students and schools:
We are concerned at the implications for individual teachers, and the implications for major disruption for students and schools from September if the ASTI proceeds with the proposed action.
A spokesperson for the ASTI said that the hours don't involve students and are hours for work done outside of school time and outside of classroom time, adding that pulling out of these hours "won't affect students' learning" and "won't force schools to close".
ASTI President Máire G Ní Chiarba said that teachers believe the Croke Park hours are unproductive and impact negatively on students' education:
The Croke Park hours are highly prescriptive and unproductive. Teachers believe that these hours are among the least productive tasks undertaken in schools and that they do not improve teaching and learning. Schools can function normally without the Croke Park hours, just as they did prior to their introduction.
The spokesperson pointed out that under regulations, teachers have to do a number of other duties as part of their work anyway, including parent-teacher meetings and lesson planning.
She said that the situation was "exacerbated by cutbacks during austerity years" and then the introduction of Croke Park hours.
Ní Chiarba described the ballot result as a very strong statement from ASTI members to the government that they are determined to reclaim their terms and conditions following years of cuts and reduced resources:
"What teachers are saying is that they want to be able to get on with their jobs, instead of having to waste time completing bureaucratic box-ticking exercises. The Croke Park hours divert teachers' time away from core duties such as teaching, learning, and building relations with their students."
The Department of Education said it has invited the ASTI to discuss the hours but the invitation has not been accepted:
We regret that the ASTI has not as of yet accepted an invitation to meet with the Department to discuss their issues of concern, however this invitation remains open.
The ASTI has 17,500 members nationwide. The ballot turnout was 76%.
It is likely that the move will kick into place in September, but the ASTI's standing committee will meet today to consider the outcome.
Additional reporting by Cliódhna Russell.