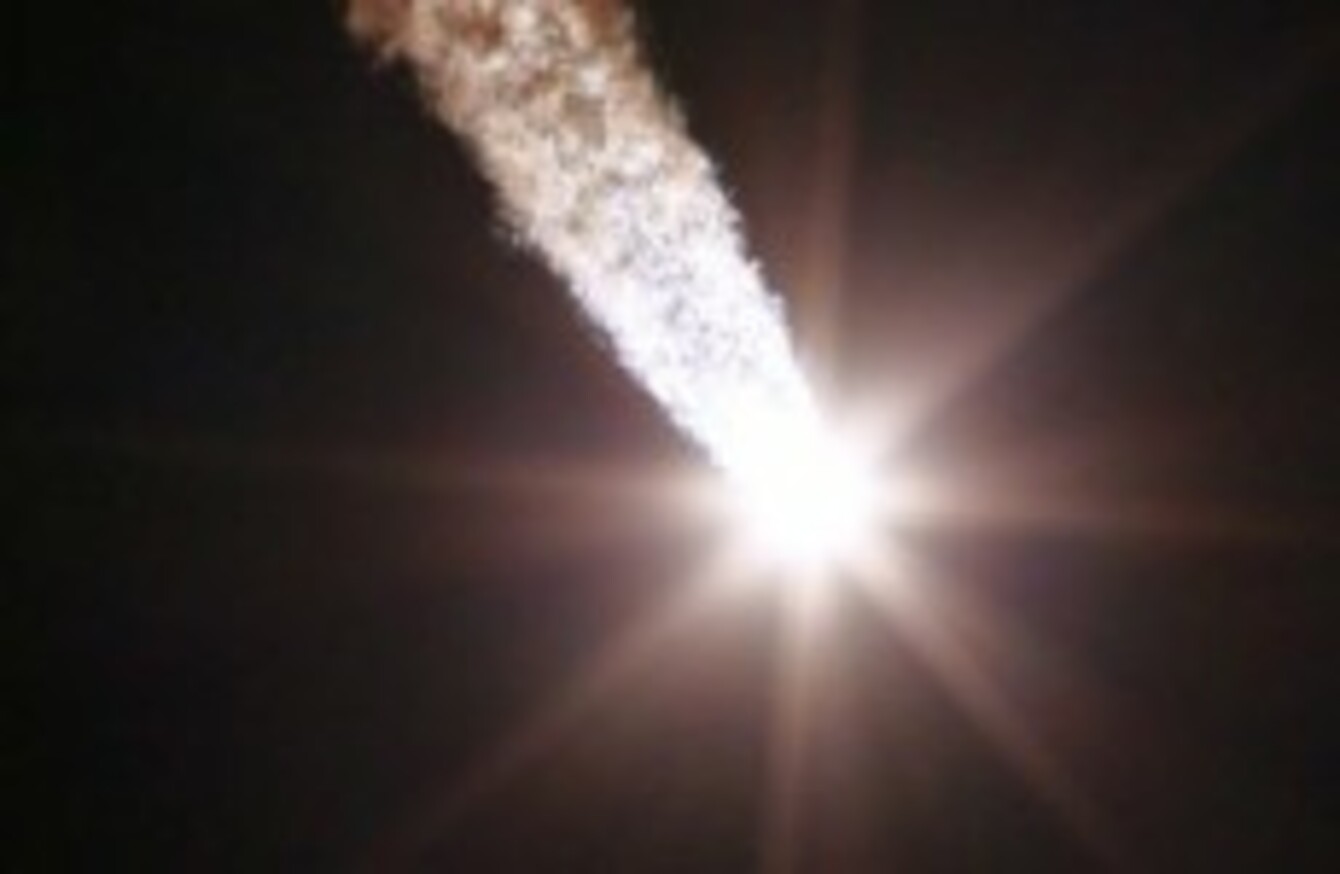 The astronauts may have to seek shelter in the Soyuz TMA-21 space ship, seen here carrying new crew members to the International Space Station
Image: Dmitry Lovetsky/AP/Press Association Images via PA Images
The astronauts may have to seek shelter in the Soyuz TMA-21 space ship, seen here carrying new crew members to the International Space Station
Image: Dmitry Lovetsky/AP/Press Association Images via PA Images
Updated 9.02pm
FEARS THAT THE three astronauts aboard the International Space Station may have had to seek shelter in a capsule to avoid space debris has been allayed by NASA.
It had been predicted that a piece of junk, estimated to be about 6 inches square, was heading for the ISS from a Chinese satellite that had been deliberately destroyed in 2007 as part of a weapons test.
It was projected to pass within three miles of the space station, so warranted a red level threat – NASA's highest – and prompted NASA to order the astronauts, Dmitry Kondratyev, the station's Russian commander, American Catherine Coleman and Italian Paolo Nespoli, to retreat to a Soyuz Russian capsule if necessary.
NASA has tweeted in the last hour that "tracking data showed orbital debris won't be a threat" and that the station crew had been given "the all-clear".
Just last Friday, the space station had to move out of the way of an orbiting remnant that came from a collision between two satellites in 2009.
Debris is a serious problem in space due to colliding and destroyed spacecraft. Damage can be severe, even from something small, because the debris travels at 5 miles a second. There are more than 12,5000 pieces of debris orbiting the earth.
The spacecraft serves as the ISS astronauts' lifeboat in the case of emergency and will be used to deliver the crew back to Earth in May.
If the risk level had remained red, the astronauts would have had to remove ventilation lines running from the space station's major modules, seal the hatches to the rooms, and switch the radio channels so they can remain in contact with flight control teams in Houston and Moscow.
They would need to float into the Soyuz capsule about 10 minutes in advance of the time of closest approach and remain inside for at least 15 minutes afterwards.
- AP