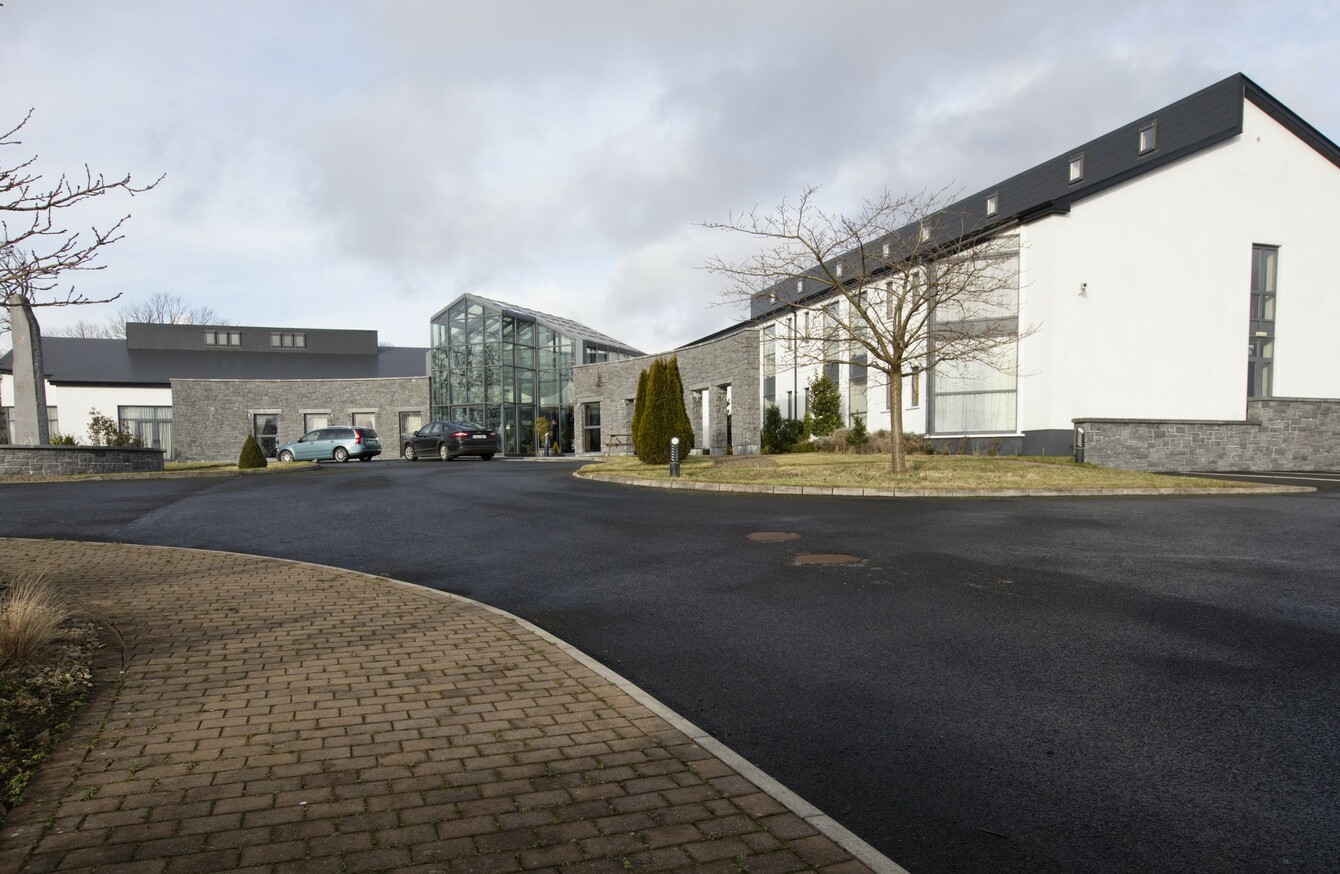 The Abbeyfield Hotel in Ballaghaderreen County Roscommon is hosting 82 Syrian refugees.
Image: Eamonn Farrell/RollingNews.ie
The Abbeyfield Hotel in Ballaghaderreen County Roscommon is hosting 82 Syrian refugees.
Image: Eamonn Farrell/RollingNews.ie
PRIVATE FIRMS ACCOMMODATING asylum seekers and refugees last year shared in a €60.3 million government pay pot.
That is according to the 2016 annual report by the Reception and Integration Agency (RIA) which shows that the RIA's total spend last year amounted to €64.13 million – a rise of 12% on the €57 million spend in 2015.
The RIA is the state agency charged with accommodating asylum seekers and a breakdown of the 2016 spend shows that €51.7 million was paid out to to firms to fund the operation of 28 commercially owned centres.
A further €7.64 million paid out to firms to operate seven centres owned by the State while another €976,000 was paid to operate two self catering non-direct provision commercially owned centres.
The report confirms that the RIA spent another €11,000 on 'nappies and miscellaneous costs' and another €3.5m on utilities for the network of direct provision centres.
The €51.7 million spend on the 28 commercially owned centres includes €3.2 million for the Hazel and Clonea Strand hotels and the persons accommodated there have entered the State under the Resettlement Programme and a separate Relocation Programme.
The rise in spend by the RIA came against the background of the numbers accommodated by the agency last year decreasing from 4,696 to 4,425 at year end.
However, in the report Principal Officer with the RIA, Eugene Banks said that this masks a significant churn in the number with approximately 1,700 persons leaving and slightly fewer entering State provided accommodation.
The largest proportion of those seeking asylum here last year were those from Pakistan at 14.6% or 657 with the other largest groups coming from Nigeria, Zimbabwe, Albania and DR Congo.
The report also reveals that 51 suspected victims of human trafficking were reported to Gardaí last year and eight of those were asylum seekers.
Separate figures published by the Dept of Justice show that the eight largest contractors operating the centres shared €43.5 million in payments last year.
Two of the private contractors, Mosney and East Coast Catering each received fees in excess of €7 million last year while another, Fazyard Ltd along with an connected entity, Old George Ltd received payments totalling €6m.
Three others received over €5 million – US giant Aramark, Co Mayo based Bridgestock and the Barrow Group. Millstreet Equestrian Services received €4.1m while Onsite Field Management (OFM) received €2 million.
Last year, the RIA accommodated 1,749 new asylum applicants representing an decrease of 38% on the new numbers it accommodated in 2015. The number of children accommodated at the end of last year totalled 1,121.