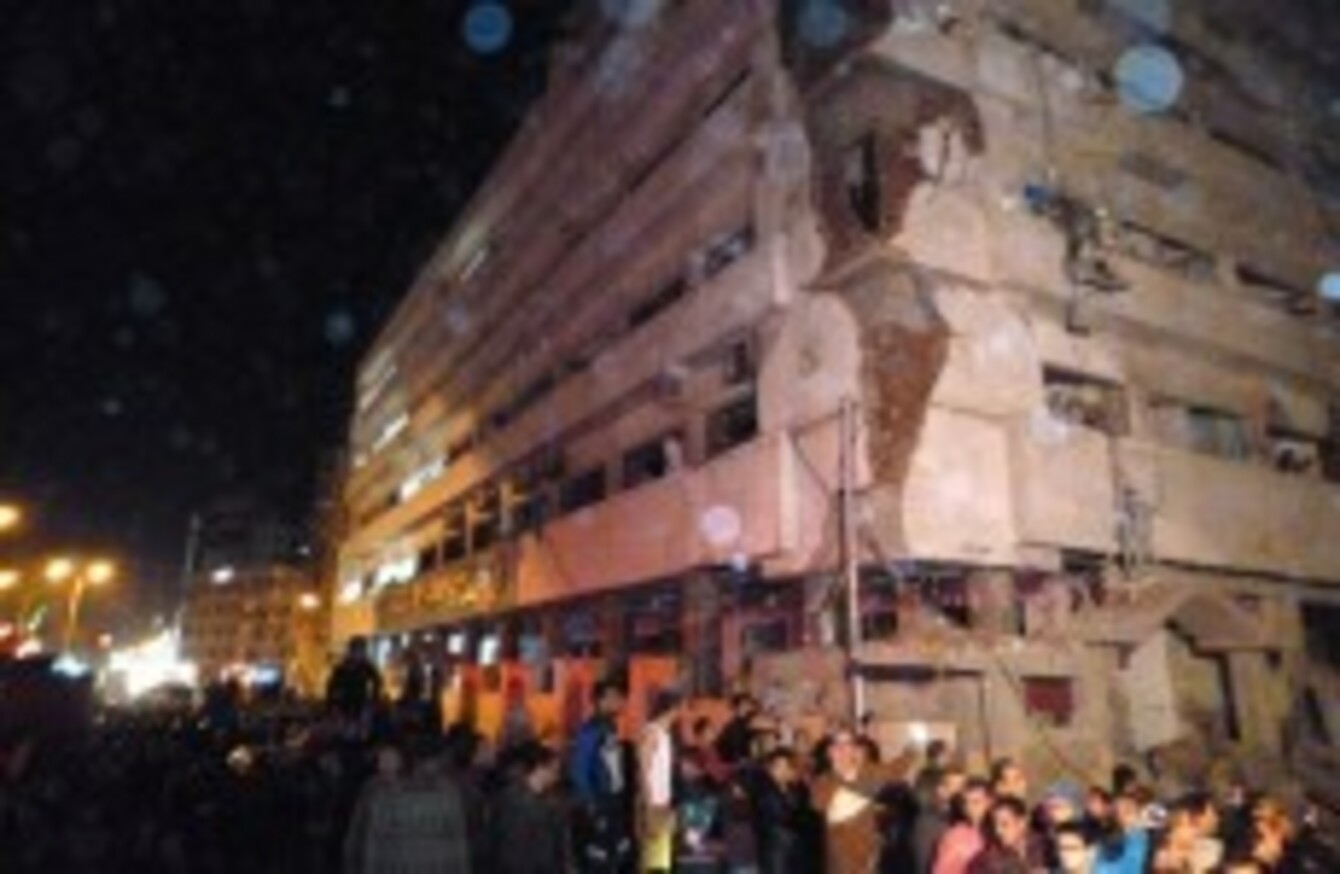 Image: AP Photo
Image: AP Photo
A POWERFUL EXPLOSION believed to be caused by a car bomb ripped through a police headquarters in a Nile Delta city north of Cairo early this morning, killing 14 people and wounding more than 100, leaving scores buried under the rubble.
The country's interim government accused the Muslim Brotherhood of orchestrating the attack, branding it a "terrorist organisation."
It was the first major bombing in the Nile Delta, spreading the carnage that has marked Egypt's turmoil over the past months to a new area and bringing it closer to Cairo.
The 1.10 am blast struck at the security headquarters in the city of Mansoura, 110 kilometres (70 miles) north of Cairo in the Nile Delta province of Daqahliya, collapsing an entire section and side wall of the five-floor building, incinerating dozens of cars outside and damaging several nearby buildings.
The state news agency MENA said 14 people were killed, including eight police officers, and that 134 were wounded, among them the city's security chief and his assistant. Most of the victims were policemen, many of whom were buried beneath the debris.
Egypt's Interior Minister Mohammed Ibrahim toured the scene of the explosion at daybreak, pledging that the police will "continue their battle against the dark terrorist forces that tried to tamper with the country's security," then went to hospital to visit the wounded.
MENA quoted Cabinet spokesman Sherif Shawki as saying that the Brotherhood showed its "ugly face as a terrorist organization, shedding blood and messing with Egypt's security."
No one immediately claimed responsibility for the bombing, which came a day after an al-Qaida-inspired group called on police and army personnel to desert or face death at the hands of its fighters.