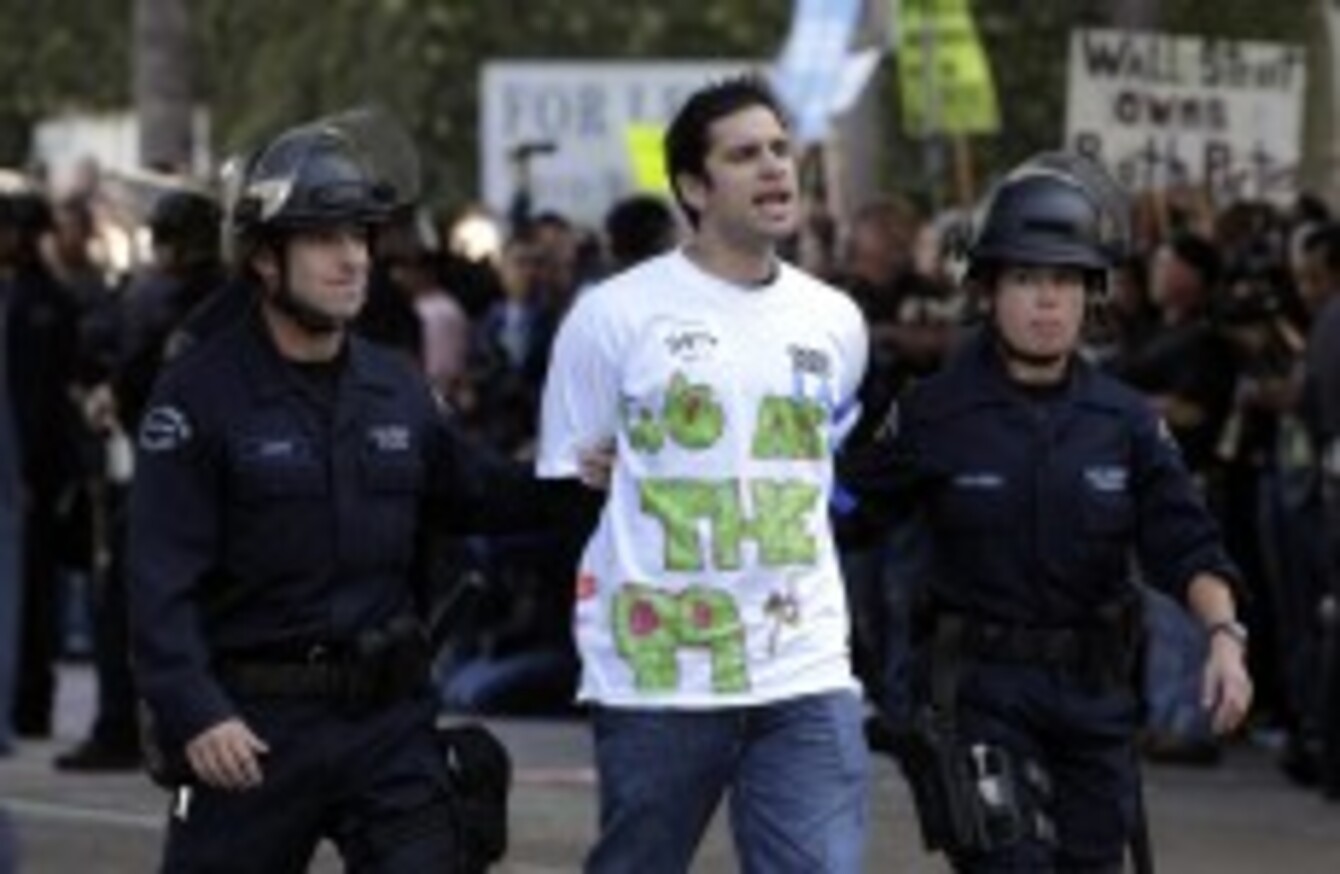 Image: Jae C. Hong/AP
Image: Jae C. Hong/AP
AT LEAST 300 people have been arrested in New York after thousands took to the streets, the New York Stock Exchange and the subway system demonstrate against perceived corporate excess.
The protests – which were part of renewed nationwide demonstrations in the 'Occupy' movement – marked the two-month anniversary since the protests in New York began.
Those protests have since spawned a worldwide series of similar 'Occupy' protests, including a number in Ireland.
Demonstratrors marched through the financial district and subway stations – the latter timed to coincide with the evening rush hour.
The match on Wall Street itself had been aimed at trying to choke and shut down the area – leading to over 200 arrests as demonstrators broke through barricades and tried to stop financial workers from going to work at the New York Stock Exchange and other financial firms.
The demonstrators – who were this week evicted from the Zuccotti Park venue which had become their informal home – then marched to the Brooklyn Bridge, where around 60 more were arrested.
Reuters quoted organisers are saying the turnout – thought to be around 3,000 – was below expectations, but was still "fantastic".
The NYPD said seven officers had been injured – including five who had a substance, believed to be vinegar, sprayed on them by attendees.