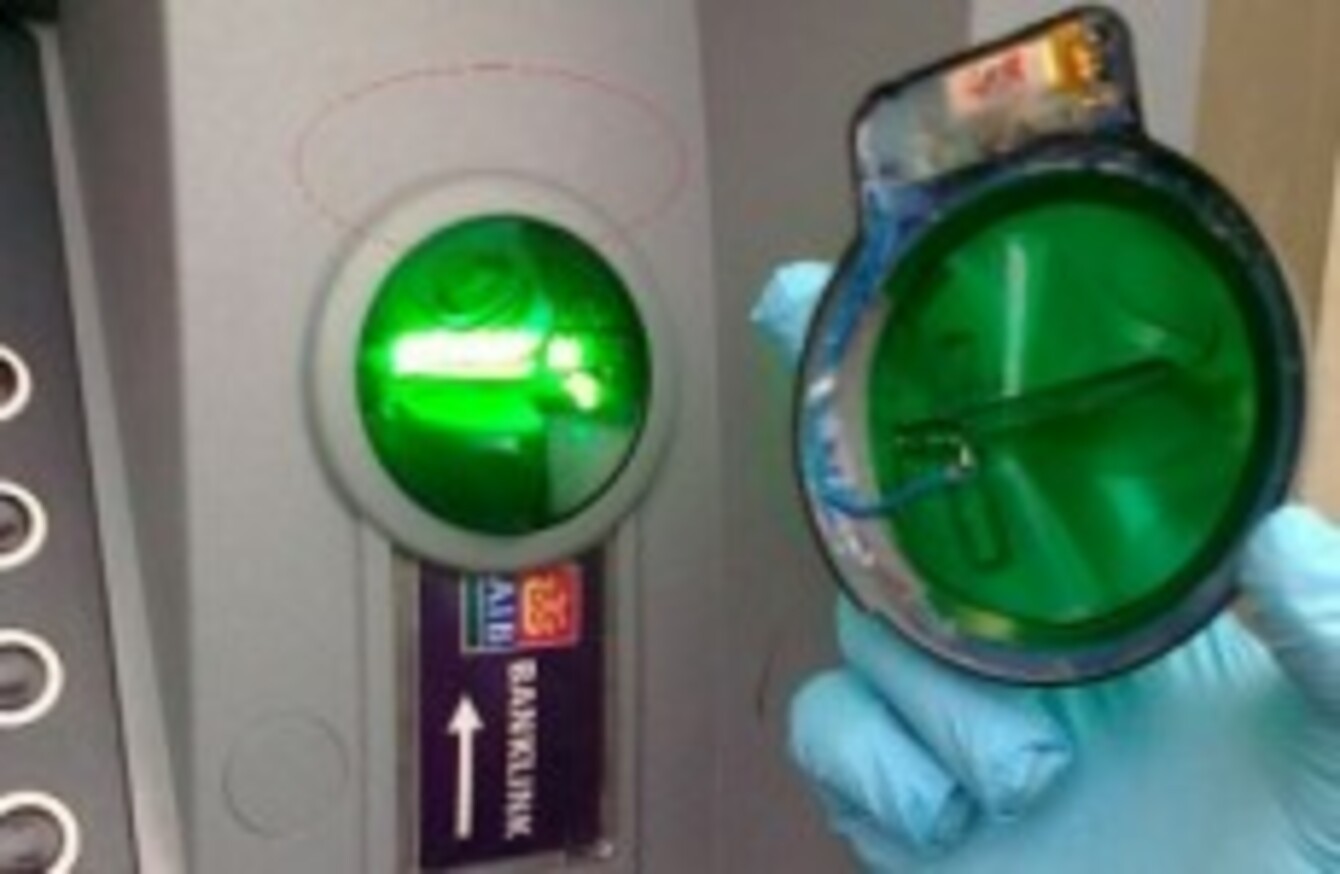 File photo
File photo
GARDAÍ HAVE ARRESTED a 21-year-old man in connection with a fraudulent device found on an ATM in Greystones.
The cash-trapping device, which traps the cash as it exits the machine, was found attached to an ATM at Church Road, Greystones, on 28 July.
The young man was detained in Bray garda station under Section 4 of the Criminal Justice Act 1984.
He was later charged and bailed to a special sitting of Bray District Court on Wednesday 3 August at 10.30am.
Gardaí say they would like to remind people to take care at ATMs and to report any suspicious activity or irregularities to the gardaí and their bank.
Last month, TheJournal.ie reported that ATM fraud is five times more common now than in 2010.
Statistics compiled by the Irish Payment Services Organisation (IPSO) showed that there were 253 incidents of 'ATM fraud' in the first 18 weeks of the year. This was more than recorded in all of 2010.