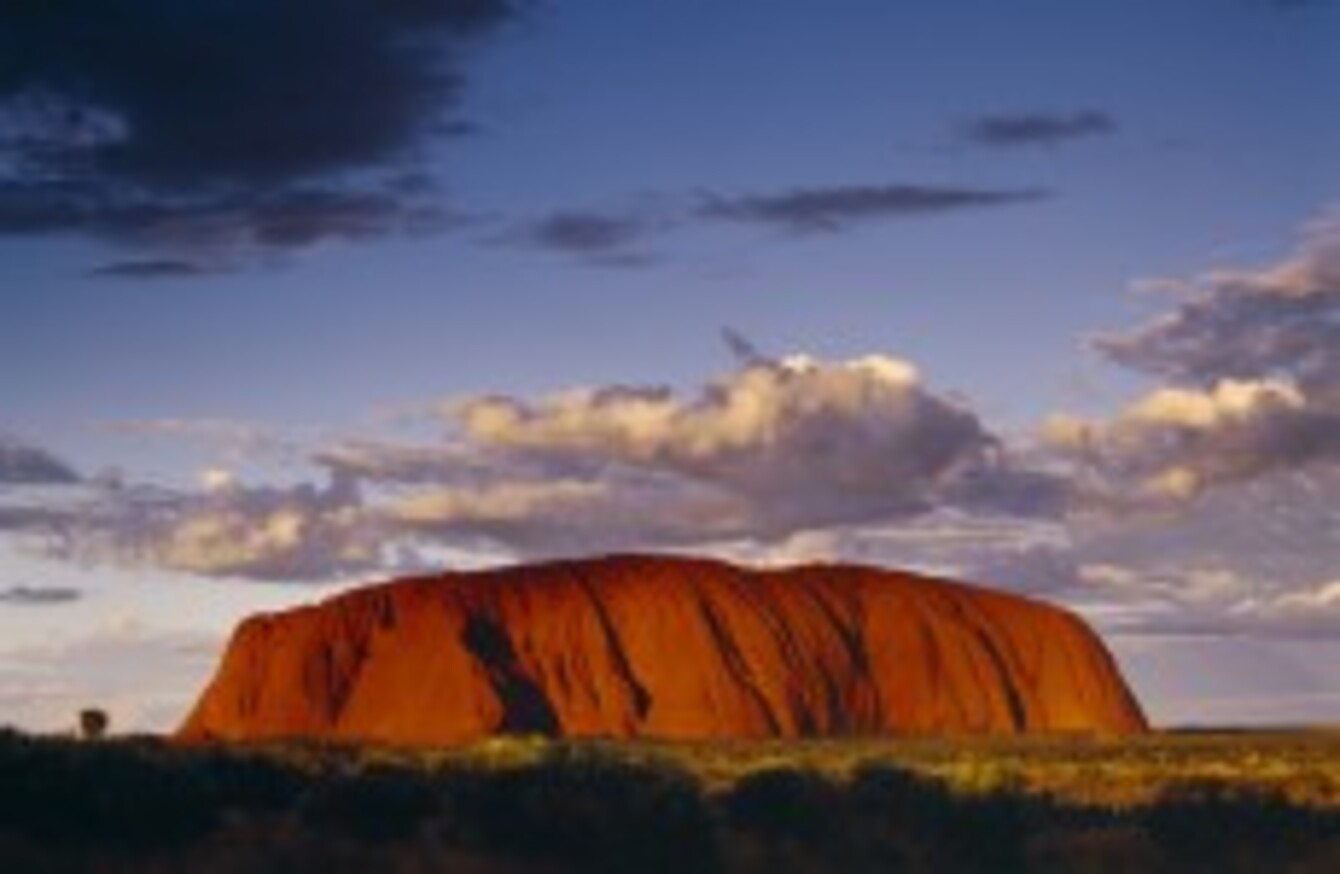 Uluru in Australia's Northern Territories
Image: Eye Ubiquitous/Press Association Images
Uluru in Australia's Northern Territories
Image: Eye Ubiquitous/Press Association Images
AUSTRALIA IS TO send its largest recruitment team yet to meet Irish candidates at the Working Abroad Expo in Dublin this month.
The Australian Futures delegation visiting the country will include representatives from the Australian Government's Department of Immigration and Citizenship, and for the states of Victoria (Melbourne),Western Australian (Perth) and South Australia (Adelaide).
They will be at the Working Abroad Expo to support Irish people looking to move to their country, as Australian Futures 2013 is designed to make the emigration process more transparent for those considering life overseas.
States
The representatives of different states on the Australian Futures team will be there to discuss what opportunities exist for Irish people hoping to move 'down under'.
For example, the Victorian state government has a large list of occupations from across industries that it can nominate – including Health Professions, ICT, biotechnology, food science backgrounds and those with engineering expertise.
According to Tom Marwick, Victoria's Skilled & Business Migration Manager with Australian Futures:
We know that emigration rules and regulations can be confusing with people finding it difficult to assess if they will be successful in their visa application. The March expo will see expert government representatives in Ireland, so those considering Australia should leave no stone unturned.
Marwick said they are looking to meet "work-ready candidates" keen to learn more about the migration process, discuss sponsorship opportunities with Australian State and Territory Government representatives and meet potential employers and industry bodies.
While Western Australia's recruitment drive has been primarily about construction, engineering and mining to date, Irish hospitality skills are in demand, including chefs, cooks, bar staff and managers. According to Jarrod Ferguson of Australian Future, in Perth they need to fill up to 2,000 positions this year across hotels, wineries, vineyards, restaurants and more.
Osborne Recruitment MD Shona McManus said they have noticed a slow down in international recruitment in Perth and Western Australia from a construction and mining perspective, but these sectors as still very buoyant in Queensland and New South Wales for those with construction backgrounds.
Between April 2011 – 2012, almost 35,000 people emigrated from Ireland to countries outside the EU or USA, and it is expected that many of those have moved to Australia or New Zealand.
The Working Abroad Expo takes place at the RDS, Industries Hall on Saturday, 2 and Sunday 3 March 2013 (10 to 5pm) and at the Silver Springs Cork on Wednesday 6 March from 12 to 7 pm. www.workingabroad.net