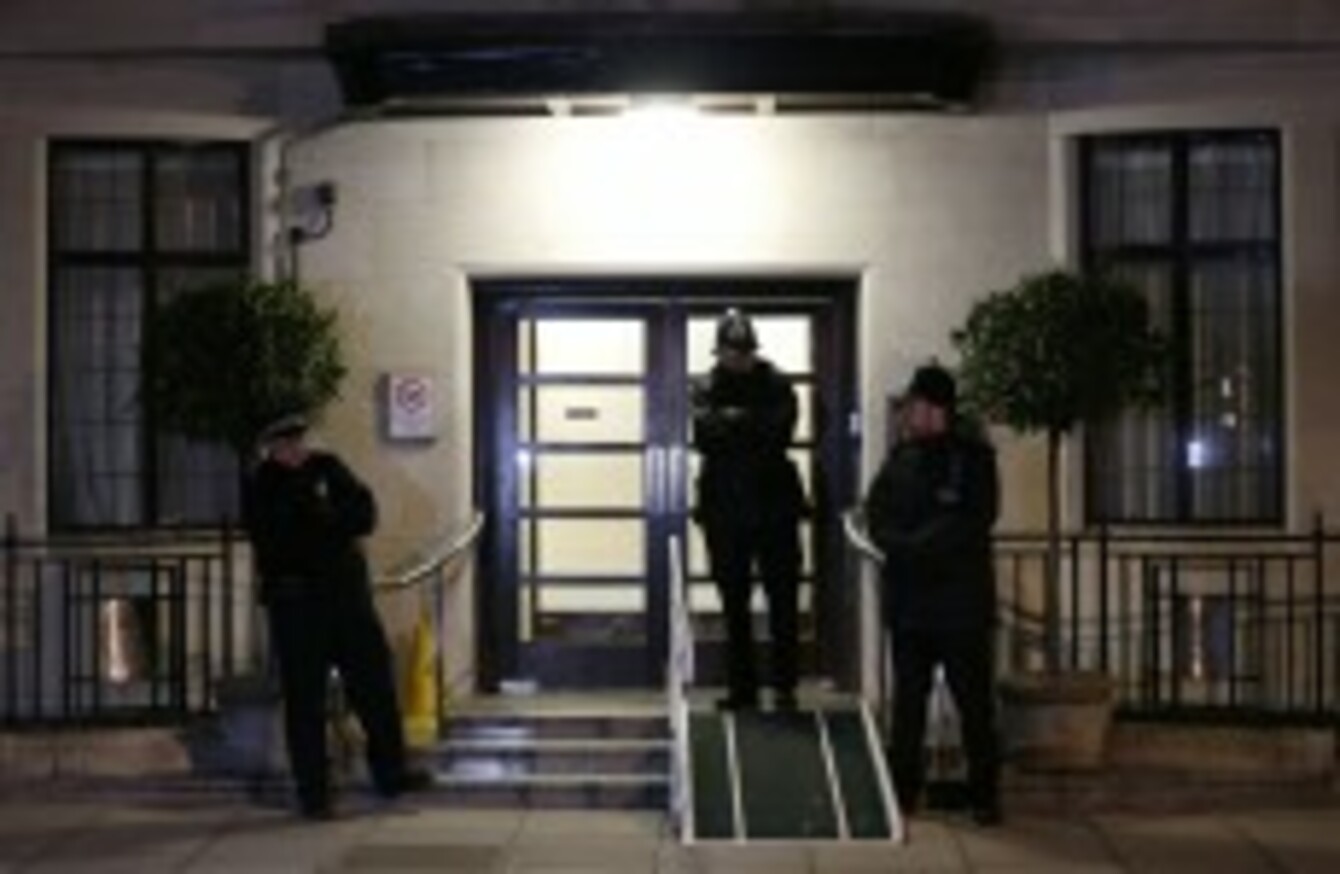 Police officers on duty outside King Edward VII hospital in central London
Image: Jonathan Brady/PA Wire
Police officers on duty outside King Edward VII hospital in central London
Image: Jonathan Brady/PA Wire
AUSTRALIA'S MEDIA WATCHDOG has opened an investigation into a prank call to the hospital treating Prince William's pregnant wife Catherine ahead of autopsy results on the nurse who died.
The hoax sparked global condemnation when the nurse who fielded the call, Jacintha Saldanha, apparently took her own life. The result of her post-mortem is due to be released later today.
The Australian Communications and Media Authority (ACMA) said its probe was into the broadcaster, 2Day FM, and not presenters Mel Greig and Michael Christian who have borne the brunt of worldwide anger.
"The ACMA's formal regulatory relationship is always with the relevant licensee," ACMA chairman Chris Chapman said in a statement.
"The ACMA will be examining whether the licensee has complied with its broadcasting obligations."
When complaints are received about broadcasters in Australia, the regulator's usual process is to give them 60 days to respond.
But it also has discretionary powers to launch an immediate investigation if the issue is serious enough and deemed to be in the public interest, a clause it has enacted.
ACMA will examine whether 2Day FM, which is owned by Southern Cross Austereo, breached standards of decency, invaded privacy or broke rules of consent in line with the Commercial Radio Codes of Practice.
If it did, the station's right to broadcast could either be cancelled, restrictions put on its licence or it could be fined.
Rhys Holleran, chief executive of Southern Cross Austereo, has said the station called the hospital five times to discuss what it had recorded before going to air.
Under Australian regulations, the permission of anyone on the receiving end of a radio prank must be sought before the call can be broadcast.
The hospital has denied anyone within its senior management or media unit was contacted.
Indian-born mother-of-two Saldanha, 46, put the call through to a colleague who divulged details of Kate's recovery from severe morning sickness.
She was found dead three days later, last Friday.
In the wake of her death Southern Cross Austereo suspended all prank calls across its network and cancelled the show which ran the segment.
It also pledged at least Aus$500,000 (€400,000) to help the grieving family, but British MP Keith Vaz, who has been acting as their spokesman, said the broadcaster had not done enough.
"There has been no written apology, no request for a meeting with the family, and no attempt to travel to the United Kingdom to express contrition," he said, according to ABC radio which interviewed him.
He also questioned how the network arrived at the figure of $500,000.
"I would be very grateful if you could let me know how you arrived at this figure and why you think this adequately deals with this serious and important issue," he said.
It is understood Saldanha's family, who live in Bristol in southwest England, are making arrangements to return her body to India. A private memorial service is expected to be held later this week.