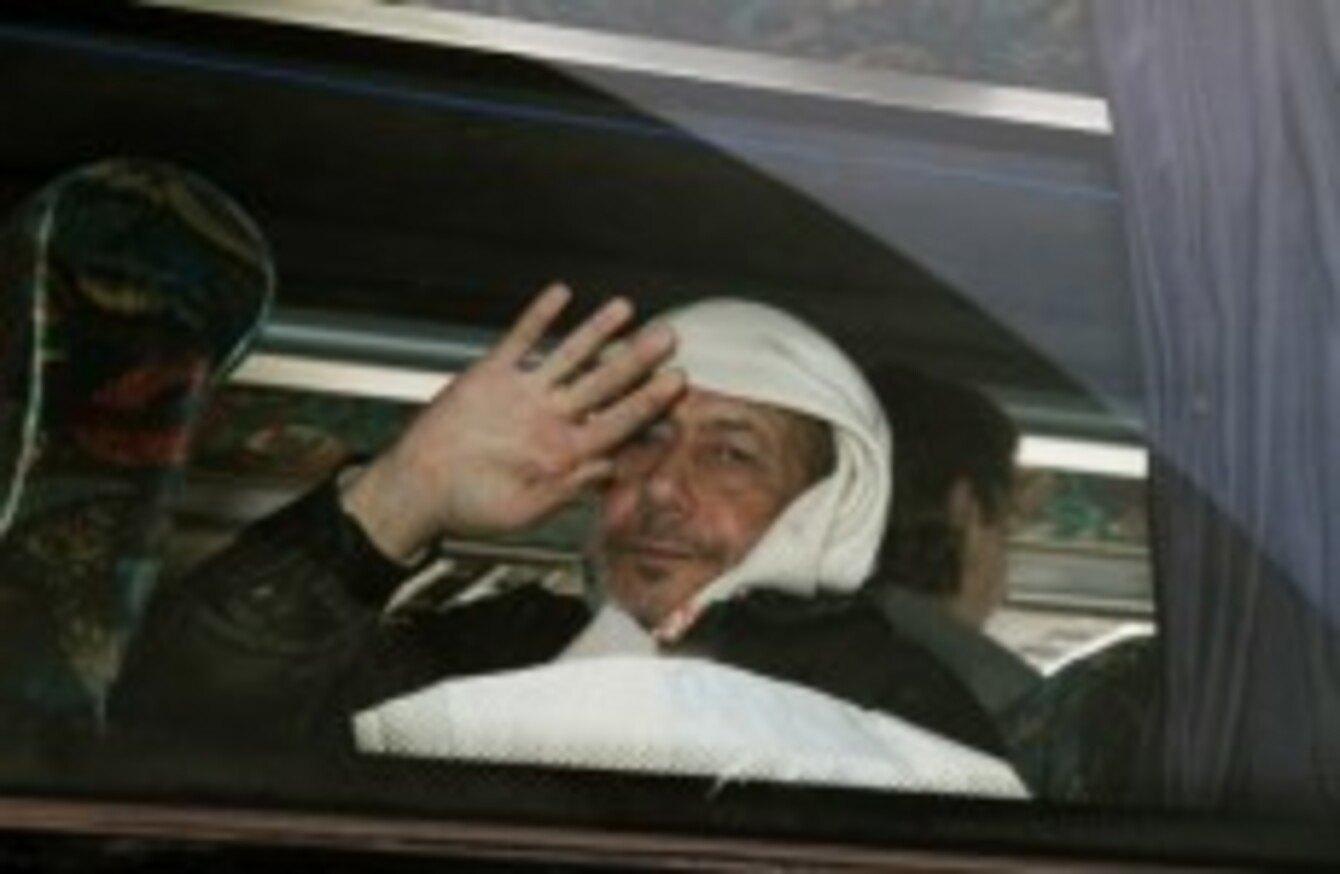 A man evacuated from Homs today
Image: AP Photo
A man evacuated from Homs today
Image: AP Photo
THE UNITED NATIONS said 83 civilians were evacuated from rebel-held areas in Syria's embattled city of Homs and more are expected to leave soon under a three-day humanitarian operation.
"The people who were able to leave were women, children and the elderly," said UN spokesman Farhan Haq, adding that the process was ongoing and that it had started despite some reports of gunfire.
"They were then delivered to the places of their choice escorted by UN and Syrian Red Crescent staff," he said of the civilians.
Many sick and wounded remain in districts held by the rebels. The UN's humanitarian coordinator in Syria, Yacoub El Hillo, has said a first delivery of aid to those left behind is expected on Saturday.
The civilians who left were among 3,000 people trapped since June 2012 in parts of the old city held by rebels and besieged by troops from President Bashar al-Assad's regime.
The "humanitarian pause" evacuation in Homs is part of a deal brokered by the United Nations between the two sides after months of negotiations.
"We understand that for the most part the operation went smoothly, but there were isolated reports of gunfire heard during the day," UN spokesman Haq said.
"We continue to carry out our activities. We'll try to evacuate more civilians and deliver aid in the next few days," he added.
The UN's humanitarian chief Valerie Amos, quoted by Haq, hailed the start of the operation as a "breakthrough," but cautioned that it was "a small but important step toward compliance with international humanitarian law."
Amos "continues to call for the safe and voluntary evacuation of all civilians, and for full access for humanitarian workers to help people caught in similar situations across Syria," Haq said.
The army launched a string of huge offensives to recapture rebel areas in the Old City in early 2012, with near-daily bombardments killing thousands.