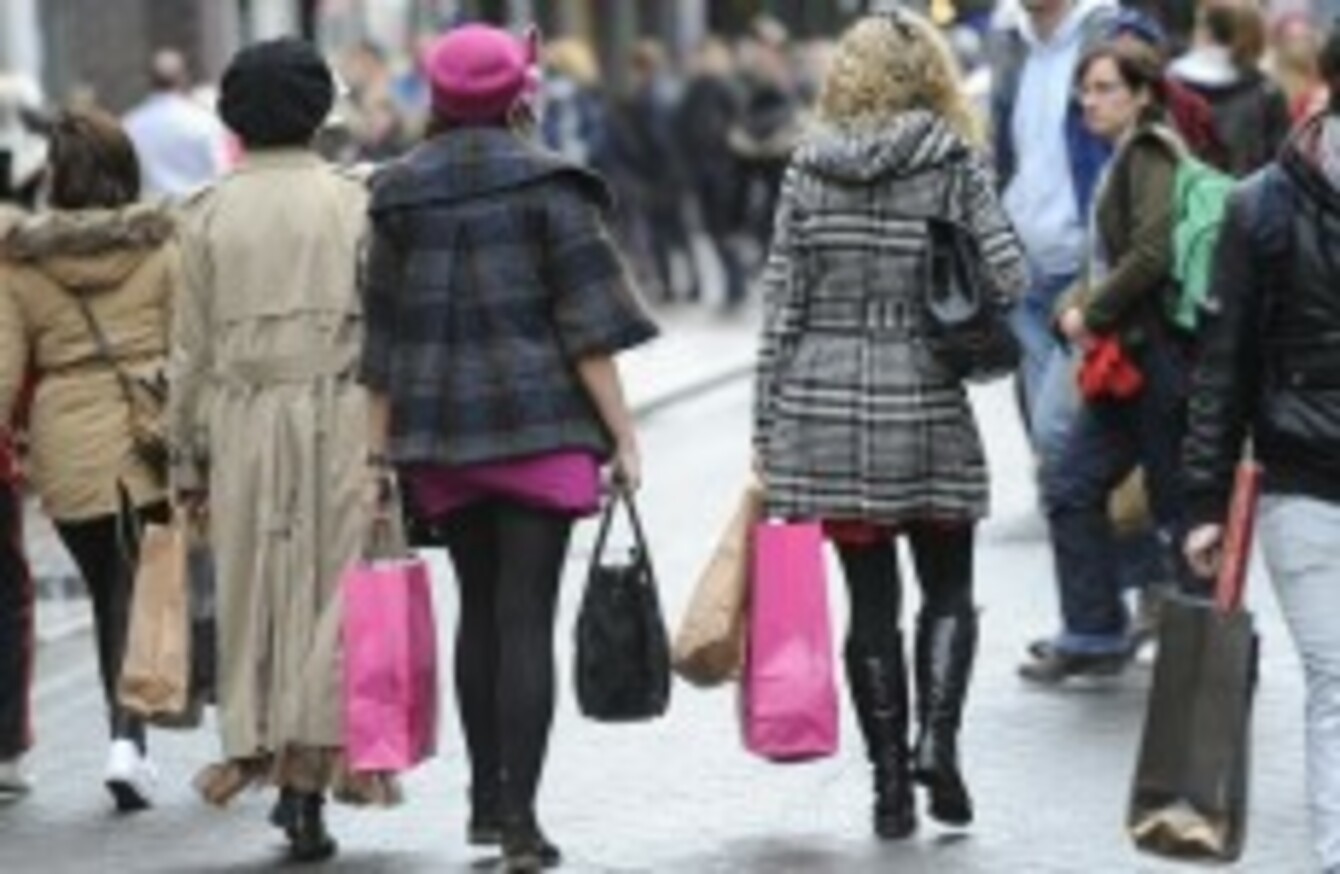 Image: Photocall Ireland
Image: Photocall Ireland
THE AVERAGE AMOUNT spent by households in Ireland each week is just over €810, new figures from the Central Statistics Office have revealed.
Households are now spending a bigger proportion of income on housing, which covers rent and mortgage repayments – up from 12 per cent to 18.2 per cent – than on food,which dropped to 16.2 per cent of household expenditure.
There was also a sharp increase in expenditure on fuel and light due to increased energy prices. The average weekly expenditure is €35.35, an increase of 15.3 per cent.
The amount spent on alcohol and cigarettes fell by more than 16 per cent and now stands at just under €40 per household per week.
Expenditure on transport decreased by just over 5 per cent between 2005 and 2010, when it stood at €116 per week. The CSO suggests that this was due to a decrease in expenditure on car purchases, and notes that there was an increase of 14 per cent in transport expenditure once car purchases were excluded.
The Household Budget Survey was undertaken between August 2009 and September 2010, suggesting some figures may have changed in the intervening year and a half.
The proportion of total expenditure spent on food has shown a steady decline over the last thirty years, the CSO said.
The average weekly expenditure of €810.61 per household was a 3 per cent rise on the figure of €787 in 2005.
The Household Budget Survey looks at patterns of household expenditure and has been carried out periodically in Ireland since 1951.