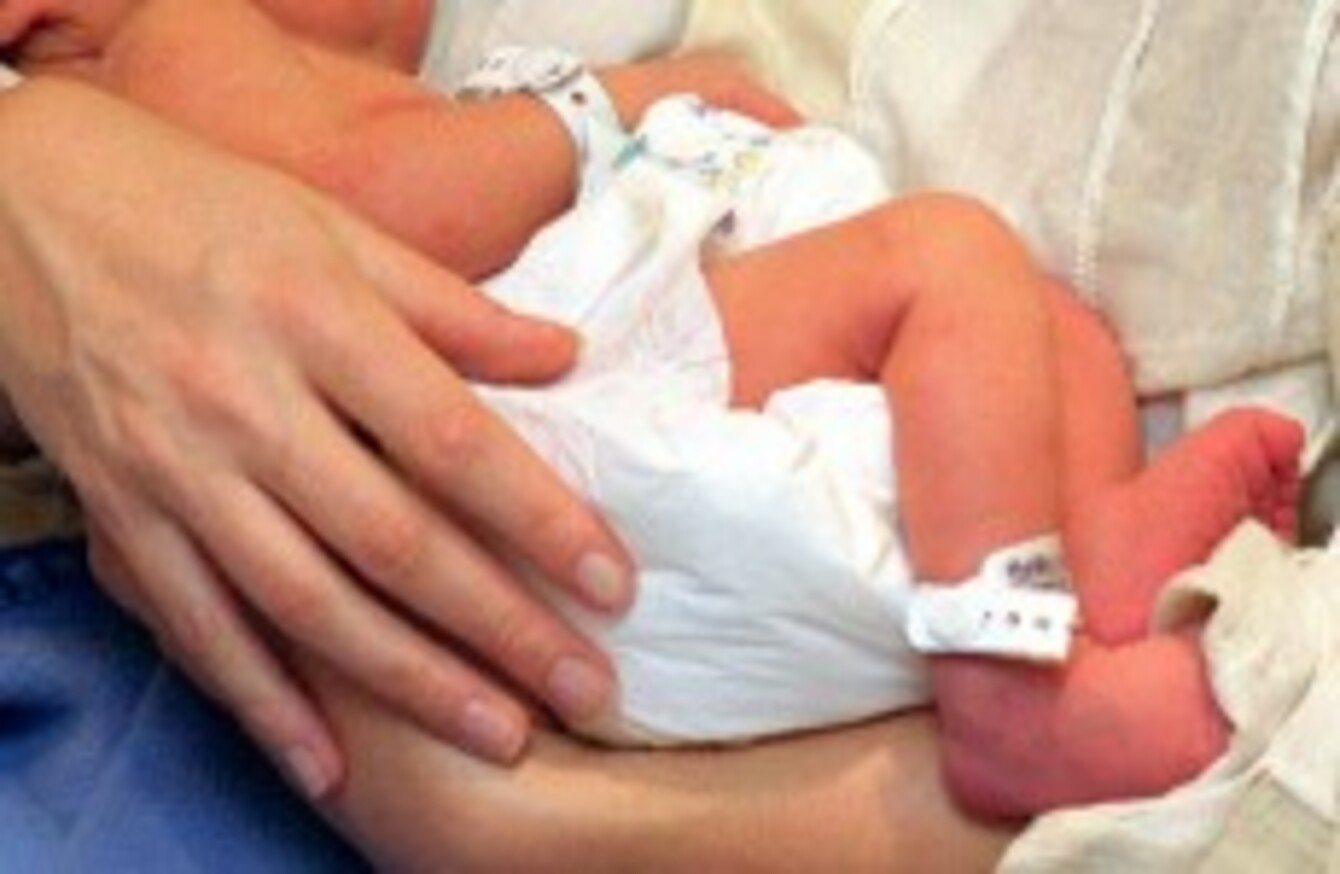 Image: Fiona Hanson/PA Wire/Press Association Images
Image: Fiona Hanson/PA Wire/Press Association Images
HEALTH OFFICIALS AT Mayo General Hospital in Castlebar are trying to stop the spread of MRSA that has been present in the maternity unit since March this year.
The superbug has been found on the skin of the infants known as 'colonisation', which means they are carrying the bacteria, only making it a life-threatening bug if it enters the bloodstream. This could easily happen through a cut or an open wound.
In the past seven months, the hospital has started screening all babies in the maternity unit, not just in the Special Care Baby Unit and they found that on average around three babies tested positive for MRSA colonisation per month.
A spokesperson for the hospital said:
Mayo General Hospital screens all babies for MRSA on admission to the Special Care Baby Unit and weekly after that; this is standard clinical practice. Sometimes we find a very small number of babies per month positive for colonisation following this screening. When a baby is found to be positive, they are cared for in a separate room, if possible, from the other babies and increased precautions are taken to reduce the risk of spread to other babies. Sometimes eradication therapy may be considered, like cream for the nose or special washes.
No infant has become ill due to a MRSA infection in Mayo and there are no babies carrying the MRSA bacteria in the unit at present.
The Maternity staff supported by the infection control team, consultant medical staff and hospital management are reviewing possible causes and implementing control measures, such as increased screening, a strict visiting policy, environmental cleaning and enhanced vigilance.
The most important and effective infection control measure to reduce the spread of the infection is hand washing.