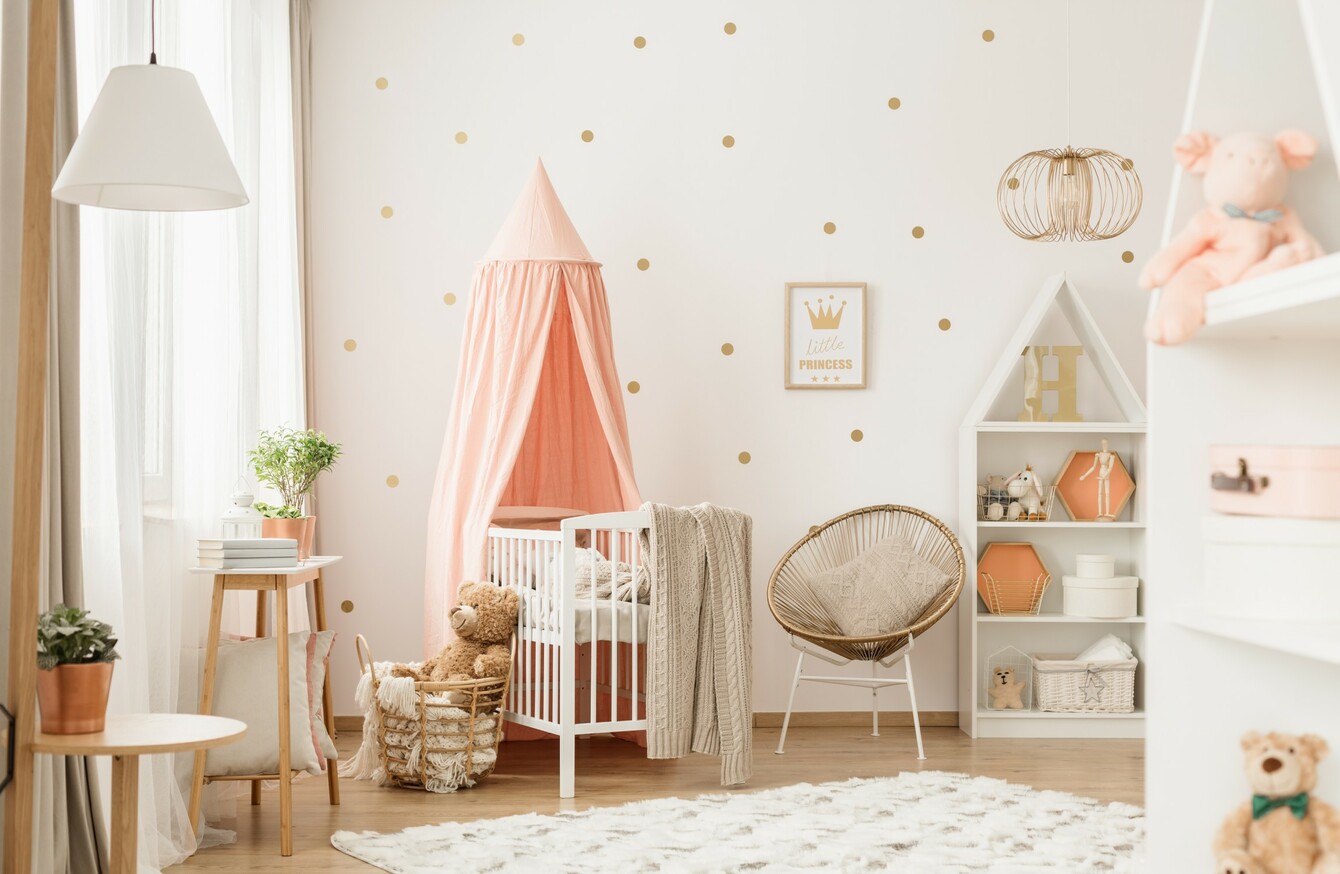 Image: Shutterstock/Photographee.eu
Image: Shutterstock/Photographee.eu
WHETHER YOU'RE SETTING up a nursery for the first time or moving your little one into a toddler room, finding the right furniture pieces that will grow with your child can be an exciting process. It's an area where you can experiment with colour and cute style to ensure it's a space your little one loves spending time in.
With that in mind, function and ease play a major part, too: you want baby and furniture to be useful as well as adorable. This week, we've rounded up six pieces of furniture that are stylish but won't leave practicality by the wayside.
Safety meets fun: What could be better than a bed that doubles up as a playhouse? Our guess is not much. @woodenlovesweden keeps things safe by barricading the side but not completely obstructing the little one's view of the entire room. Protecting the other side with a plush blanket is a smart safety move, too.
Check out a few playhouse/bed options from LittleDreamers.ie.
Dressed for success: For the fashion-conscious young ones, an open wardrobe system will let them inject their great taste (or perhaps your great taste) into the overall design scheme of the room – and might even allow you to plan each outfit for the coming week. This wooden design on @cloud_9_baby_bedrooms' account is simple and space-saving.
Check out this white wooden rail with storage for shoes, too at JoJo Maman Bébé.
Basket case: A cosy basket that can double as a cot and a carrier will come in particularly handy if your little one falls asleep elsewhere in the house. We're fans of how @jacadibh adds a sheer curtain to protect the baby from any harsh daylight that could impact naptime.
Find similar Moses' baskets at Arnotts.
Sweet and smart stools: Encouraging activity and play is essential during the toddler years. Here, @wearebarn shows off these strong rattan stools that are the perfect height for independent play, and still manage to add a punch of colour. The seat can also be removed to let your kid hide away any all-important treasures.
Pick up these Storie stools at Barn.
Grow with me: A sturdy high chair with a removable front bar can grow with your baby through the toddler years, before they're old enough to migrate to a normal dining chair. @charliecraneparis has incorporated a soft back so your baby can dine in style and comfort, too.
Check out Kidstore.ie for this high chair from French furniture designer Charlie Crane.
Changing station style: A baby changing table with storage underneath will bring you from newborn months to the toddler years, when it can even be useful to store toys. We love how @je.ne.sais.pas has chalk-painted this simple frame to match the skirting board and wall behind it, which marries the piece to the room and keeps things streamlined.
Find this exact GULLIVER changing table at IKEA.