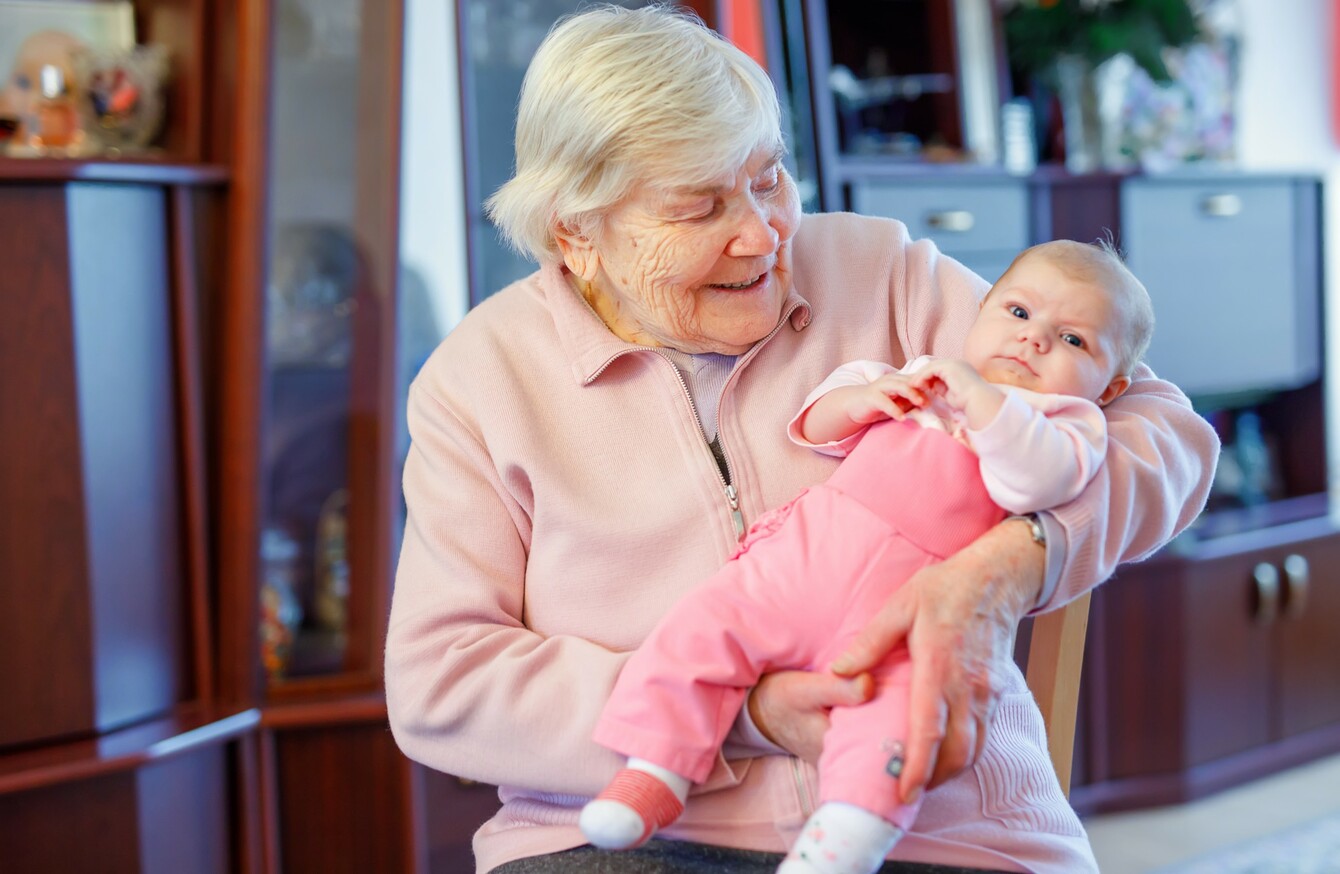 Image: Shutterstock/Romrodphoto
Image: Shutterstock/Romrodphoto
EACH WEEK, WE hear from a reader who can't figure out what to do about a tricky parenting situation. To get a balanced take on the dilemma, we ask three Irish parenting experts to weigh in.
From deciding whether to push toilet training to allowing a baby to 'cry it out', being a parent often means making a decision based on what's best for your child, not what's easiest.
This week, a parent wrestles with the rights and wrongs of taking her newborn to see a beloved great-grandparent who is a heavy smoker – a situation made even trickier by other relatives getting involved.
This week's dilemma
My nana recently became a great-grandma for the second time, with the birth of my daughter three weeks ago. This was incredibly exciting for many reasons, not least because my nana has been in and out of hospital for the last few months and we weren't sure if she'd make it this far. Since the day we got home with our new arrival, my own mum has been asking when we'll bring the baby to visit her great-grandma – who is now back home recovering. The thing is, my nana is a heavy smoker, and she now rarely leaves the house, so there's no option to visit her somewhere smoke-free. I don't *think* she'd start smoking with the baby in the room, but it's not something I even want to risk happening. My mum seems to be taking all of this personally and is refusing to reason with me. Am I being unreasonable to avoid bringing my newborn to see a beloved family member who is a heavy smoker?
I believe you are not being unreasonable. Congratulations on the birth of your baby daughter. You are clearly torn between wanting to see your nana, the risk of her possibly smoking while around your baby and the lack of support your own mother is showing you. I know it's a difficult situation, however, I would put your own baby's health first by visiting your nana on your own with pictures and a video of your newborn; firstly to see if she is even smoking now that she is very ill and to say it to her yourself, 'I would love you to see the baby but as you can see she is so tiny I would need you to wait and have a cigarette after we leave'. If your mother is taking this personally, I would trust your own feelings on it and go with what you think is best.   
- Aoife Lee, Parent Coach
No, you're not being unreasonable. Congratulations on the birth of your daughter. Not wanting to bring your newborn into an environment which has poor air quality is okay. If your mother is taking it personally, then that's her issue. You have explained the reason for not visiting your nana, which is your choice and a very valid reason. Maybe your mother might air out your nana's house so that you can visit with your daughter, but that is easy for me to suggest!
 - Brian Purcell, Occupational Therapist

You are not being unreasonable. What you are highlighting here is your risk assessment of this visit for your baby. This feeling comes up a lot for all of us as parents. There is a situation which poses not a direct threat, but a potential risk, and now you have to make the call. Your mum's perceptions are of course different to yours, and that's also fine. When she was growing up, smoking was probably viewed differently, and she may have a stronger emotional investment as it's her mum. Ultimately, you have the final say on whether you want to take that risk for your child or not, and it's important that you make the decision, as only by making these decisions do we become the parents we want to be. So you need to weigh up the evidence for harm versus the need to keep the peace and make a call. Clue: there is no easy answer!
So what's the final tally? Is this reader being unreasonable?
Yes – 0
No – 3
Tell us your thoughts in the comments!
Have a parenting question you want answered? Let us know anonymously in our survey here or email us on family@thejournal.ie and we'll put it to the experts.