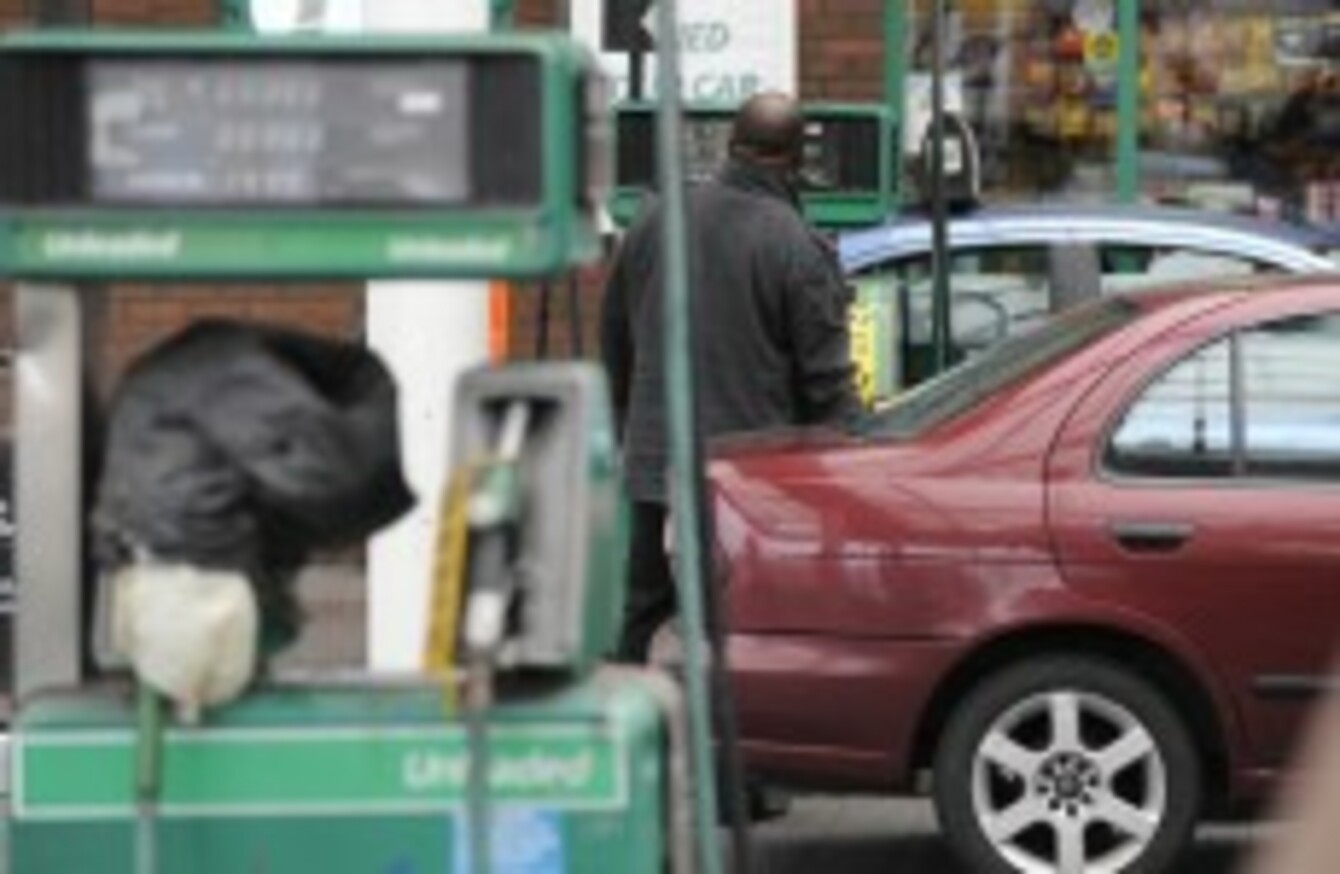 Image: Sasko Lazarov/Photocall Ireland
Image: Sasko Lazarov/Photocall Ireland
A GOVERNMENT BACKBENCHER has called on the government to examine the idea of scrapping motor tax – replacing it by levying extra taxes on fuel.
The proposal, from Wicklow TD Billy Timmins of Fine Gael, would reduce the administrative workload at motor tax offices and ensure that those who make the most use of Ireland's roads would be the ones paying the most for doing so.
"This is something we shouldn't exclude – we should keep an open mind," Timmins told TheJournal.ie. "It would comply with the 'user pays' principle, and would also mean that people coming into the country – such as tourists or freight – would have to make a contribution."
Timmins added that the proposal would mean it would be impossible to clamp down on evading motor tax, which is thought to cost the state millions each year, by ensuring that every motorist would contribute to the upkeep of the roads.
Finance minister Michael Noonan has spurned the idea, arguing that it would add around 20c per litre to the cost of motor fuel – which would have major impact on the rate of inflation and Ireland's economic competitiveness.
Responding to a parliamentary question from Timmins, Noonan said high-mileage vehicles like public service vehicles and buses would be disproportionately hit, as would people who have to commute longer distances for work.
Timmins argued that a similar effect existed in the current system – where occasional motorists, such as older people, paid a disproportionate amount for motor tax for the benefit they received.
"It's something we should have an open mind on – obviously we have to balance every pound, but we have to be open to ideas."
'Reasonable merit'
Conor Faughnan of AA Ireland said the suggestion had "reasonable merit" but said the behaviour of governments in the last four years meant it would no longer be a viable option.
Excise duties on motor fuel had been raised in each of the last five budgets, he said, adding between 21c and 22c to the price of a litre – pushing the price of petrol beyond a level where the public could accept any further increases.
"We would also push the cost of Irish fuel way above the cost of fuel in the UK, and that would have a significant impact in terms of border traffic," Faughnan added.
"An immediate and obvious effect is also that it would fall much harder on rural citizens… [but] it maybe isn't insurmountable, and maybe problems would be worked out."
Faughnan added that AA Ireland had backed a similar proposal several years ago, where it proposed scrapping all tolls on Irish roads and instead replacing them with a 2c levy on every litre of petrol and diesel.
That would also no longer be feasible given the extra taxes that had been levied at the petrol pumps in the meantime, he said.
Poll: Would you back the scrapping of motor tax?

Poll Results:
Yes - the user should pay (645)
No - fuel would cost too much (367)
Half-way - increase fuel, reduce tax (218)