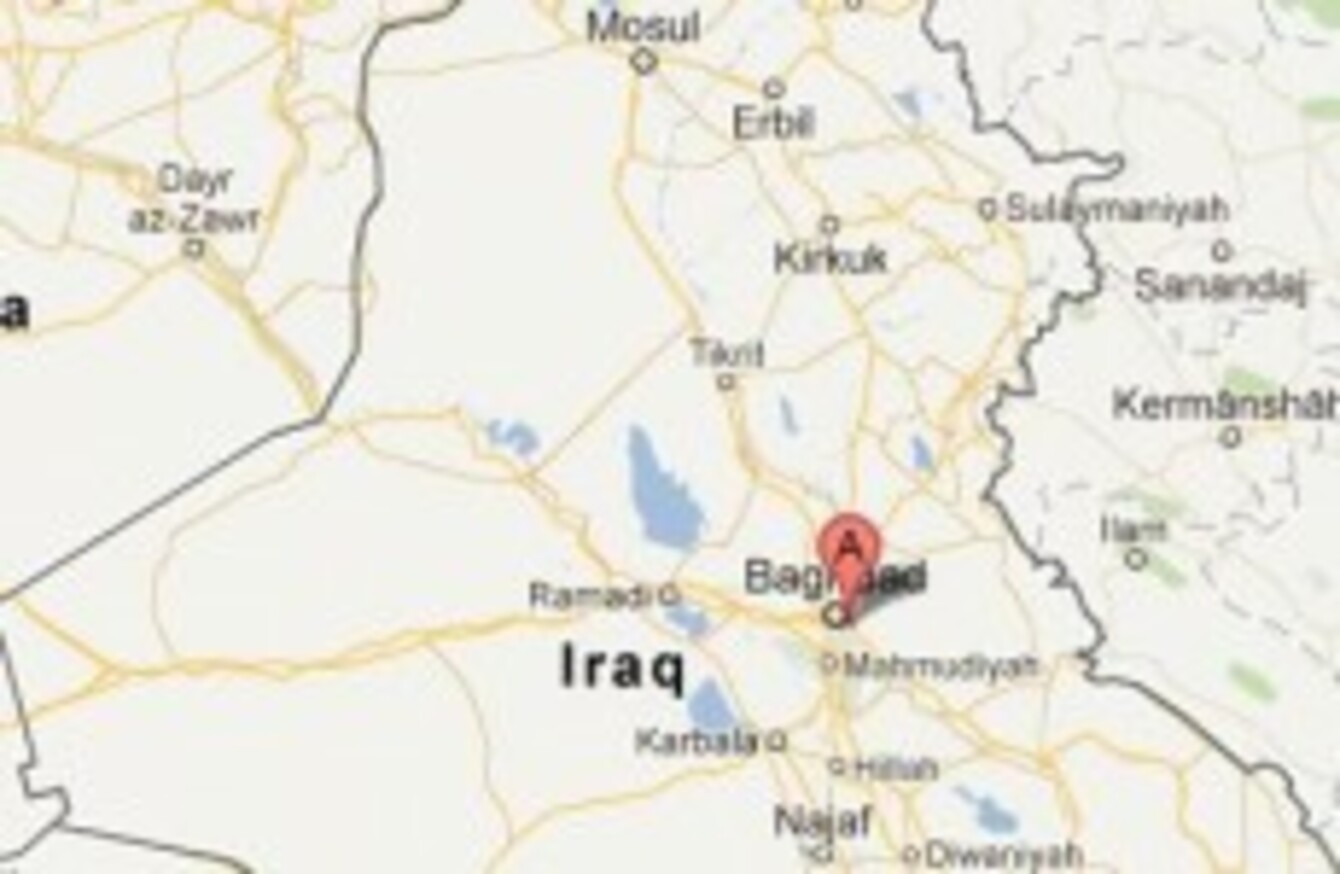 Karadah, in the Iraqi capital.
Image: Google Maps
Karadah, in the Iraqi capital.
Image: Google Maps
IRAQI OFFICIALS say twin car bombings within five minutes of each other have killed 14 people in an upscale Shiite neighbourhood in the nation's capital.
The first bomb in a shopping area in Karradah, across the Tigris River from the Green Zone, killed six people and injured 18 more. It was not immediately clear what the target was.
Five minutes later, the second car blew up outside an Iraq passport office a few kilometres away. Officials said eight people were killed and 22 wounded.
Police and health officials confirmed the casualties. All officials spoke on condition of anonymity because they were not authorized to release the information.
Presenter shot
Separately, the AFP reports that gunmen shot an Iraqi television presenter Ghazwan Anis dead and injured his wife, baby and mother in the city of Mosul. The Journalistic Freedoms Observatory and police officials confirmed the killing.
In April, news presenter and political talk show host Kamiran Salaheddin was killed when a bomb attached to his car exploded, the Committee to Protect Journalists reported.
The CPJ lists Iraq as the most dangerous country in the world for media personnel to operate – 151 journalists have been killed there since 1992.
- Additional reporting by the AFP