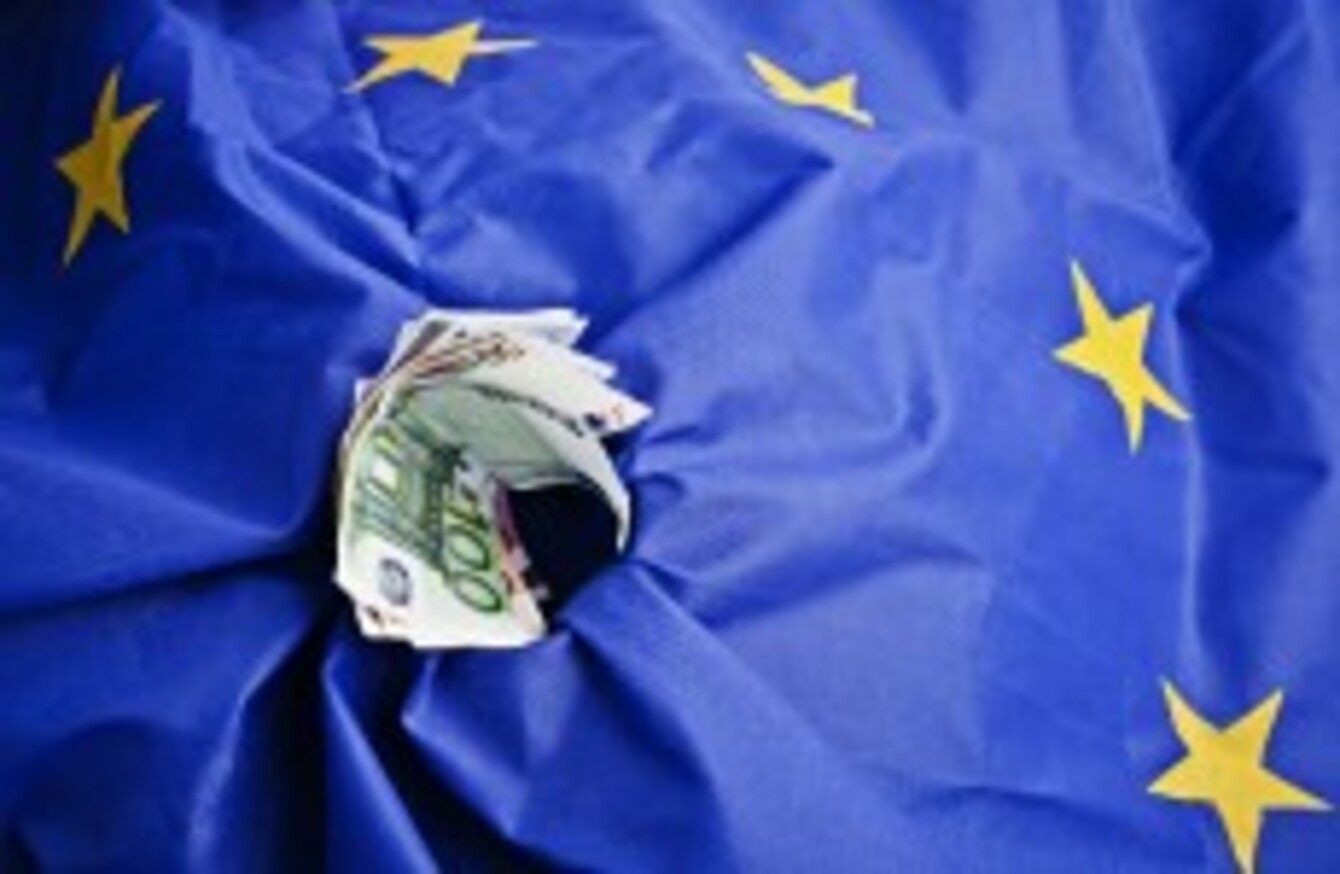 Image: Rene Fluger Josef Horazny/Czech News Agency
Image: Rene Fluger Josef Horazny/Czech News Agency
THE COST OF Ireland's bailout borrowings is set to rise in the coming months, after the ratings agency Standard & Poor's downgraded the European Union's financial rescue vehicle which provides cash to the Irish government.
The European Financial Stability Facility (EFSF) – which is providing one third of Ireland's €67.5 billion bailout – has lost its AAA rating, being downgraded to AA+ by the ratings agency.
The downgrade of the EFSF had been widely expected after France – the second-largest provider of funds to the bailout pot – suffered a similar downgrade last Friday.
S&P explained:
Following the lowering of the ratings on France and Austria, the rated long-term debt instruments already issued by the EFSF are no longer fully supported by guarantees from the EFSF guarantor members rated 'AAA' by Standard & Poor's, or 'AAA' rated liquid securities. Instead, they are now covered by guarantees from guarantor members or securities rated 'AAA' or 'AA+'.
The EFSF has been given a 'developing' outlook by S&P – an unusual status indicating that the AAA rating could be restored if "additional credit enhancements are put in place".
It also indicates that the rating could be further lowered if S&P concludes that the creditworthiness of eurozone member states – who collectively fund the EFSF – is reduced.
The EFSF itself responded by insisting the downgrade would not reduce its lending capacity, and that it had the means to fulfil all of its commitments until it was replaced by the European Stability Mechanism later this year.
"EFSF has become a well-established signature in the supranational bond market. It can rely on an investor base which is well diversified in terms of both geographical region and investor type," it said in a statement.
The downgrade is bad news for Ireland, as the loss of the AAA rating will probably mean the EFSF will have to pay higher interest rates when it borrows on the open markets – cash it then lends on to Ireland at a small margin.
The interest rate Ireland pays on its EFSF borrowing was cut significantly last year, with the EFSF commanding virtually no premium on the loans it secures for us – meaning any higher interest rates the EFSF faces would almost immediately be passed on to Ireland.
The downgrade is also a further blow to the credibility of the EU's attempt to draw a line under its debt crisis: the bailout fund, which itself was purpose-built to assist weaker countries in getting back to the markets, now itself risks being frozen out of the same markets.