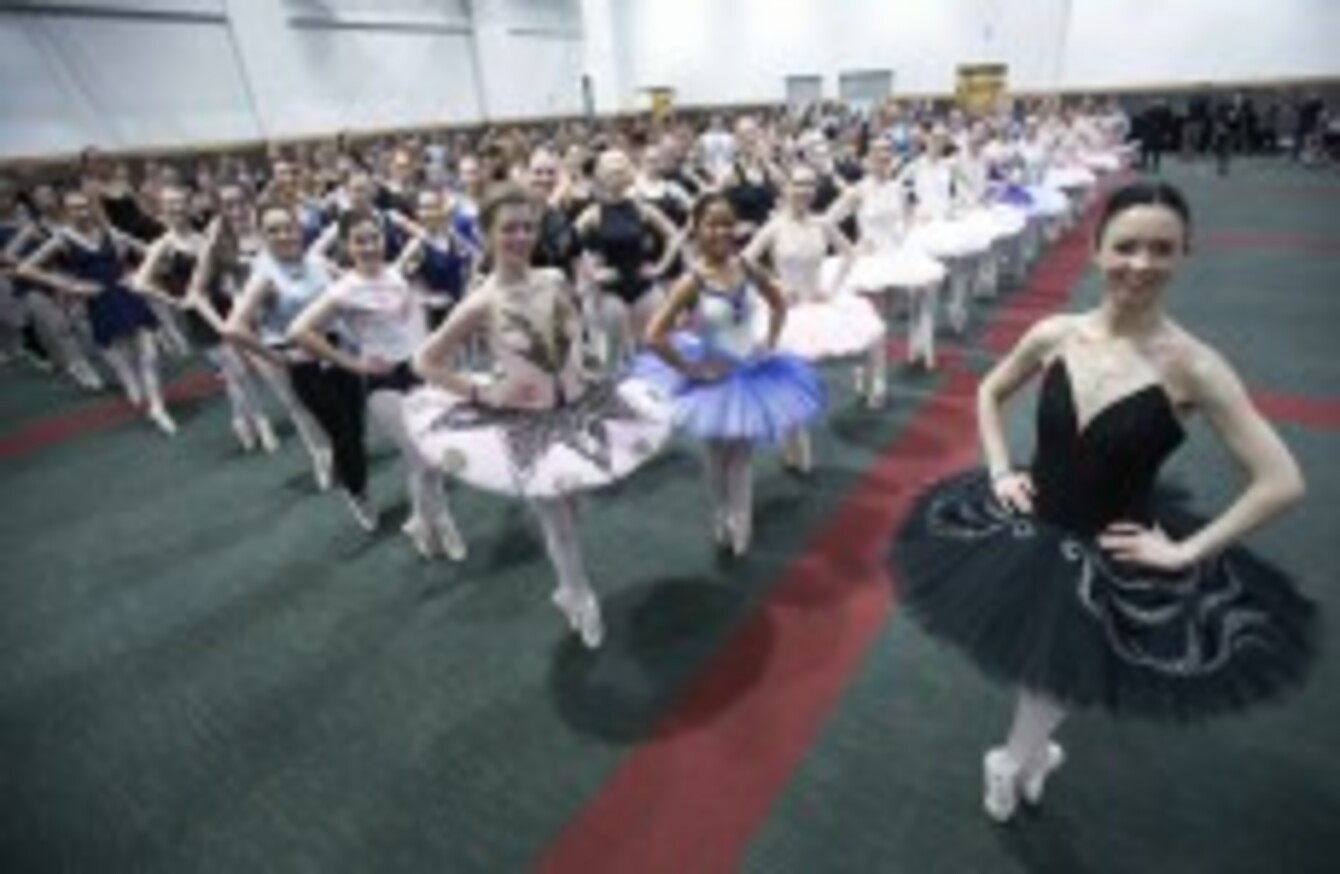 Image: Conor McCabe Photography
Image: Conor McCabe Photography
MEMBERS OF IRELAND'S dancing and ballet communities came together in Dublin today attempting to set a new world record.
The dancers, led by members of the Monica Loughman Ballet, were hoping to set a new record for the most people standing 'en pointe' at once at an event in the Convention Centre Dublin.
161 dancers took part in the event, which was unfortunately not enough to break the current world record of 245.
Loughman said the event was a show of support for 'Tiny Dancer' Lily-Mae Morrison, the four-year-old suffering from a rare form of cancer, and her parents Judith Sibley and Leighton Morrison who are involved in the dancing community.
"I wanted to show our support for the Sunni Mae Trust and let Judith and Leighton know that the dance community in Ireland is behind them in their ongoing fight for Lily-Mae's life," she said.
The event was attended by arts minister Jimmy Deenihan.
GuinnessRecordAttempt-13

GuinnessRecordAttempt-25

GuinnessRecordAttempt-36

GuinnessRecordAttempt-42

GuinnessRecordAttempt-46

GuinnessRecordAttempt-49

GuinnessRecordAttempt-56

GuinnessRecordAttempt-65

GuinnessRecordAttempt-69

GuinnessRecordAttempt-8315