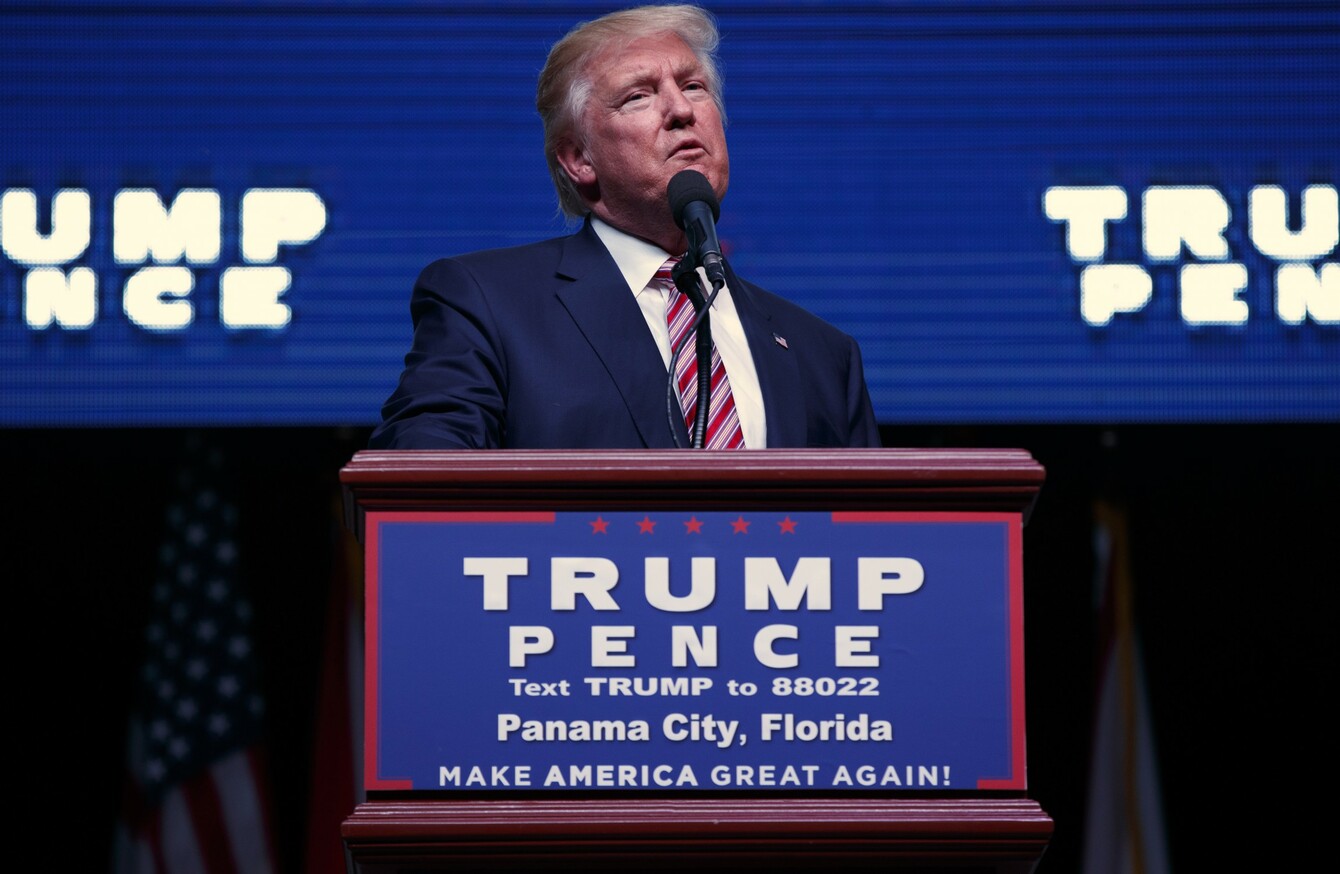 Trump also got the date of the election wrong at a rally in Florida.
Image: Evan Vucci/PA Images
Trump also got the date of the election wrong at a rally in Florida.
Image: Evan Vucci/PA Images
THE WHITE HOUSE says President Barack Obama found the tape of Donald Trump talking about kissing and groping women to be 'repugnant'.
White House spokesman Josh Earnest says people across the ideological spectrum have stated that what Trump said on the tape "constituted sexual assault." He says that's why "many people" have sharply condemned Trump's comments in the tape.
Earnest says the turmoil in the Republican Party isn't surprising, because he says Republicans have spent more than seven years prioritising opposition to Obama over facts or true conservative principles. He says, "You reap what you sow."
Meanwhile, Trump was struggling to maintain control of his campaign after yesterday unleashing a barrage of tweets aimed at his own party.
He saved special ire for House Speaker Paul Ryan, who told Republicans on Monday he'll no longer campaign for Trump with four weeks to go before Election Day.
"I don't want his support, I don't care about his support," Trump said.
I wouldn't want to be in a foxhole with a lot of these people that I can tell you, including Ryan. By the way, including Ryan, especially Ryan.
With his campaign floundering and little time to steady it, the businessman reverted to the combative, divisive strategy that propelled him to victory in the GOP primary: Attack every critic — including fellow Republicans.
Those close to Trump suggested it was "open season" on every detractor, regardless of party.
Speaking last night Trump urged his supporters to vote on Election Day but he got one key fact wrong.
In the opening moments of a rally Tuesday night in Palm Beach City, Florida, Trump told the crowd to "make sure you get out and vote, 28 November."
Election Day is actually 8 November and Trump corrected himself later in the rally.