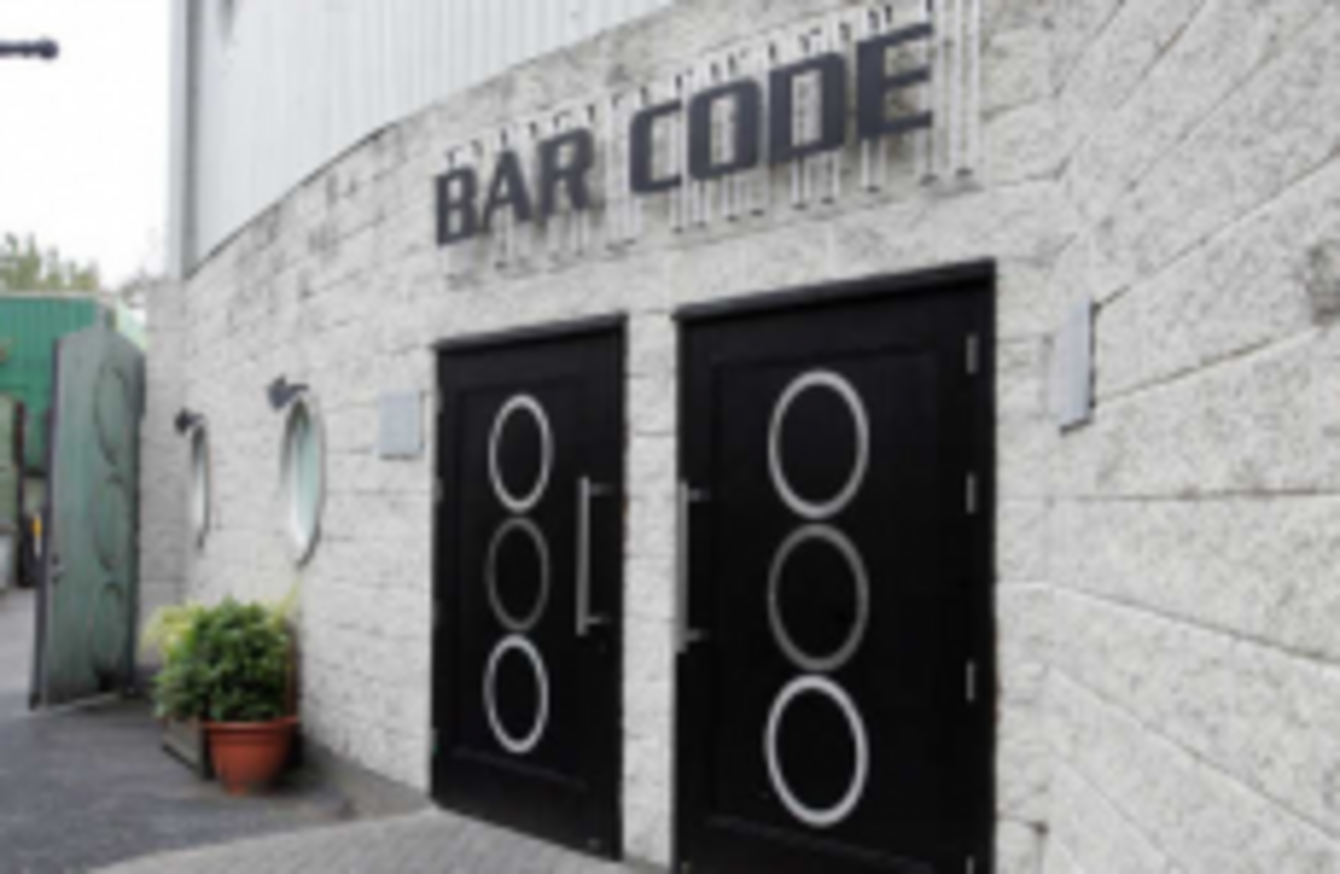 Image: RollingNews.ie
Image: RollingNews.ie
A "GOOD SAMARITAN" who had his left eyebrow split by a flying glass after going to the aid of a lady he presumed to be in distress in a nightclub, has lost a €38,000 damages claim against the club owner.
Circuit Court President, Mr Justice Raymond Groarke, heard that electrician Keith Power had stepped in to stop "a mystery man in black going abusively in the face of a blonde woman" in Barcode Nightclub, Clontarf, Dublin five years ago.
Power (30) of Glenhill Grove, Finglas East, Dublin, had sued club owners Templeville Developments Limited for damages for personal injury on the basis the club had been negligent in its duty of care to him.
He told barrister Kerry Jane Morgan, counsel for Barcode, that after stepping in and telling the man in black to "Stop, leave it out," he saw the glint of a projectile travelling at force through the air but not in time to avoid being hit by a broken glass.
Power said the glass had been thrown by someone else in the direction of himself and the man in black but he had no idea who had thrown it. There had been no physical assault on him by the man in black and he had received first aid treatment from a member of staff.
Ms Morgan, who appeared with Peter Duff solicitor, told the court there had been an adequate number of security staff on duty at the time but the incident had come completely out of the blue.
She told Judge Groarke that what the law required of the owners of a premises was that they took "reasonable steps" for the safety of patrons and staff could not have foreseen the spontaneous and sudden assault by an unknown person on Mr Power.
Ms Morgan said that in a judgment by Mr Justice Michael Peart in a similar case he had held that even trained staff could not be expected to at all times have eyes in the back of their head and be all-seeing.
Dismissing Power's claim with no order for costs, Judge Groarke said he accepted the defence evidence regarding the adequacy of security and training of staff on the night.
"Mr Power intervened to stop whatever messing was going on but it is for him to establish, and I cannot accept, that the man in black was a serious element to the causation of the glass having been thrown," Judge Groarke said.