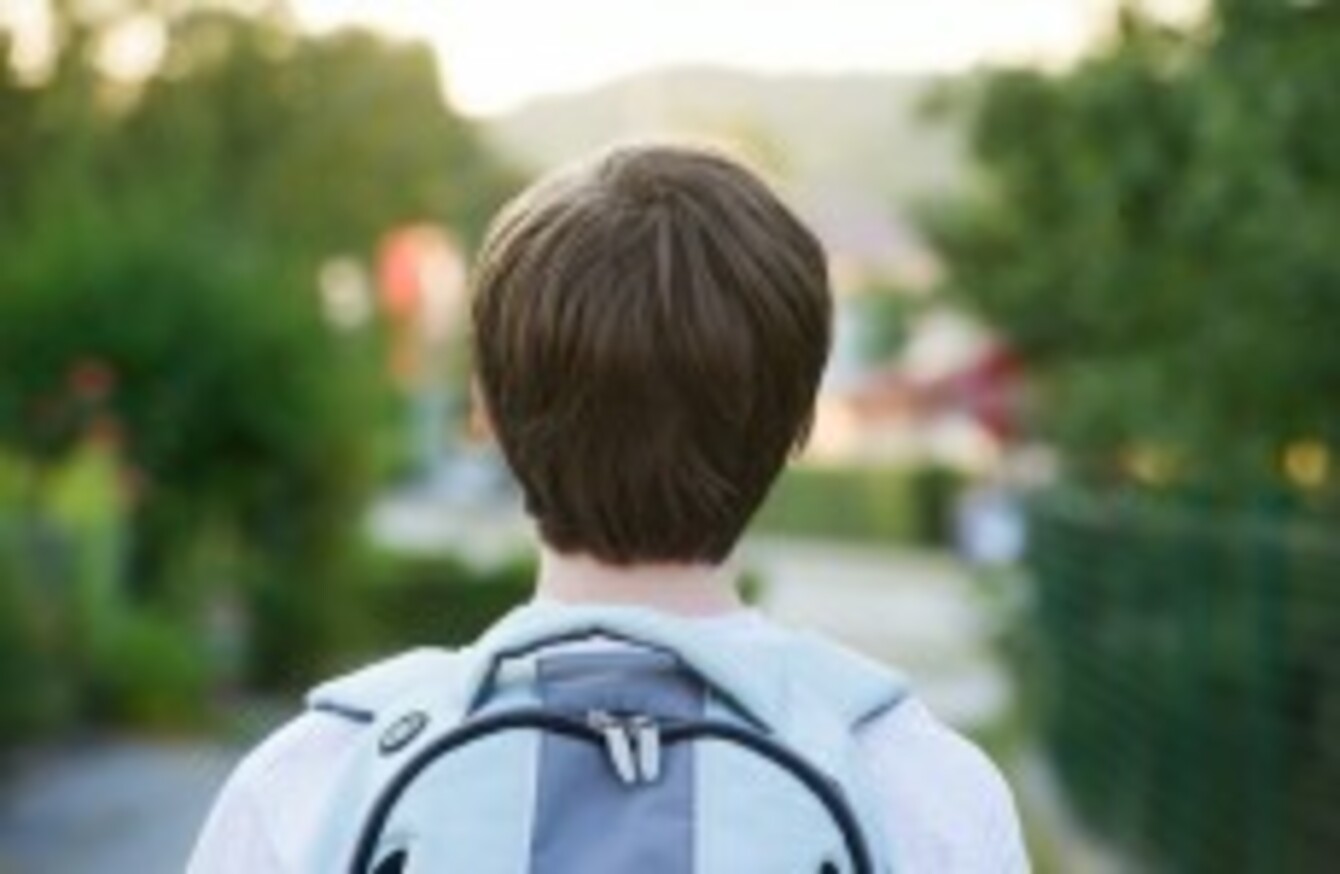 Image: Shutterstock
Image: Shutterstock
CLOTHING, FOOTWEAR AND school book expenses continue to put pressure on family finances as a new school year approaches, according to the latest education costs survey by Barnardos.
Over 2,000 parents responded to this year's survey – the ninth annual review of school costs carried out by Barnardos.
While some of the price categories surveyed by the children's charity stayed level with 2013 expenses, each category was less expensive than last year – though all were hundreds of euros higher than the back to school allowance. (You can read an interactive version of the survey results here.)
On average, this year's survey said the per-child expenses for three different age groups are:
Senior infants: €345 (down €5)
4th class: €380 (down €20)
1st year: €735 (down €50)
Footwear increased €10 to €55 on average for senior infants while remaining at €60 for 4th class kids and 1st year students.
The average clothing costs for senior infants showed the highest rise since last year – up from €95 to €110, while the average for 4th class pupils stayed level at €120 per child. Clothing costs for students heading into their first year of secondary school fell from €275 to €200 on average.
The voluntary contribution fell €25 to €75 for senior infants, rose €25 to €75 for 4th class, and stayed level at €125 for 1st years.
Books varied significantly in cost even among students in the same categories, with some parents paying €85 for 4th class texts, and others paying over €140 for the same curriculum. While 68% of parents with children in primary school had access to a book rental scheme, just one-fifth of parents with secondary school kids could access one.
Extra expenses such as school bags, trainers and expenditure surrounding extra-curricular activities were not included in the survey.
'Crippling' cost of 'free' education
Barnardos chief Fergus Finlay says the costs of sending children back to school "is crippling too many families":
We are told we have a 'free' education system, but as our annual survey shows, this is far from the case.We are pleased to see 'parent pressure' is having an effect, with indications school uniform costs are levelling off and the voluntary code for publishers (to minimise reprinting) is being adhered to. This coupled with the introduction of more school book rental schemes in primary schools is encouraging. But it is nowhere near enough.
Finlay said it is time for the government to show "real leadership" on cheaper uniforms and school book rental schemes.
"As one of the parents said, 'The great equalizer in any society is education. A poor child has the right to the same education as a child from a wealthy family'," Finlay added.
"Only the government has the power to ensure that every single child in Ireland can access a complete education irrespective of their parents' ability to pay."
Comments made by parents to the children's charity about the costs they are facing in sending their children back to school in September included:
I am struggling to ensure my son has what he needs to return to school even if that means having to skip a dinner or count how many slices of bread we have before I can make a sandwich for what? So my son can sit in a class of 33 kids and maybe get five minutes' attention a week.
I cannot afford to pay for all the school necessities in September and through the school year since the Child Benefit payments have been reduced and cost of living is increasing constantly. I am stressed, struggling and ill from worry because of family finances.
Barnardos is calling on the government to raise the applicable rate for the back to school allowance and to remove the 23% VAT applicable to e-textbooks. It also wants to see the government quickly finalise and implement the Department of Education's digital strategy concerning the use of technology in the classroom, including low-cost devices.