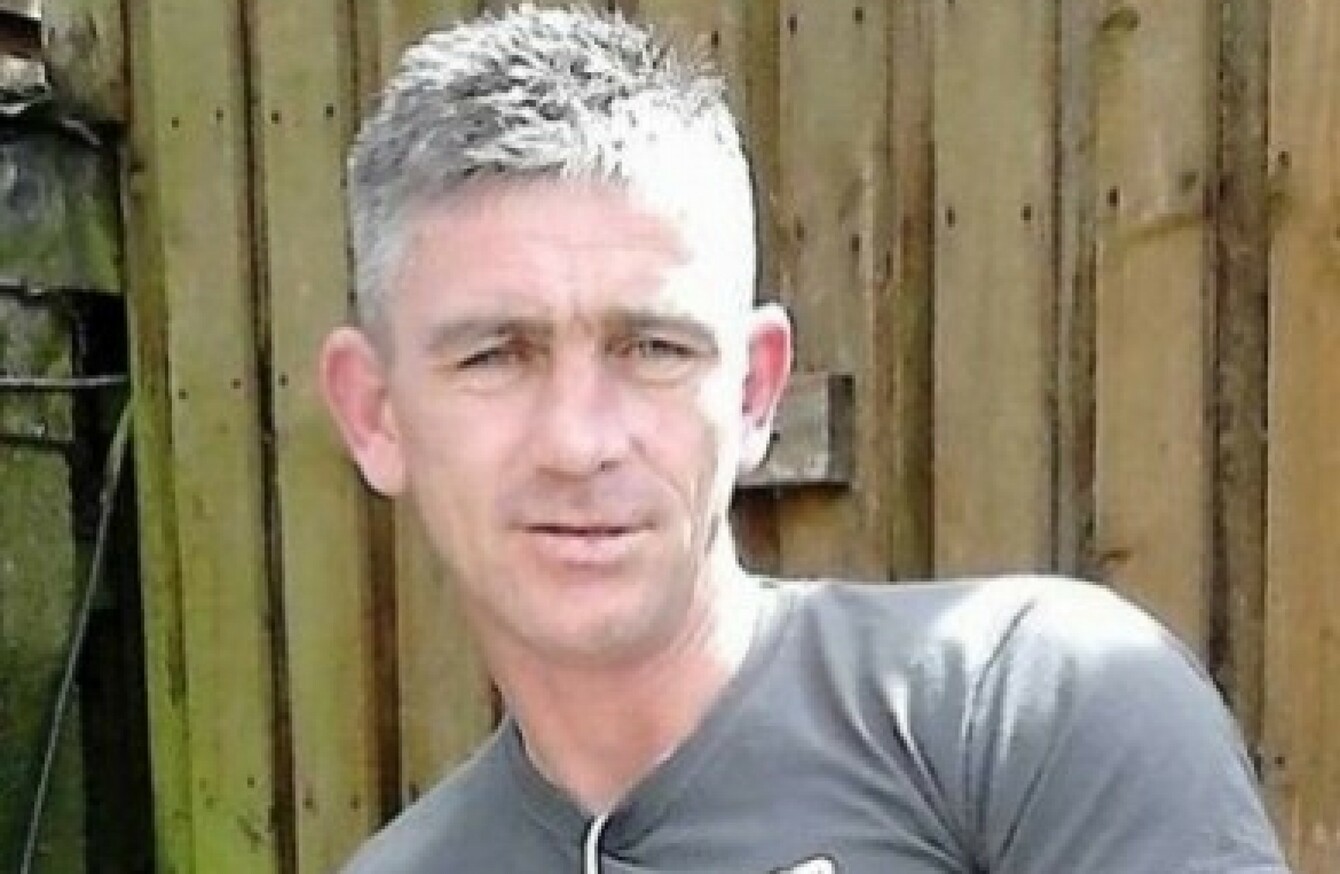 Image: Garda Press Office
Image: Garda Press Office
GARDAÍ FEAR THAT a man missing for nearly two years came to a violent end as they reissued an appeal for information about his disappearance.
On the morning of 6 July 2015, Barry Corcoran left his home in Wicklow town and went to the post office on main street. Gardaí say he was in the post office at 9.35am for a few minutes and conducted some personal business.
He then travelled from Wicklow town to Dublin. Officers believe that he initially went to the Fitzgibbon Street area to visit a gym in order to make contact with a friend of his.
Barry Corcoran then travelled on the Luas red line out as far as the Kylemore stop on the Naas Road, arriving there in or around 2pm.
Crimestoppers, along with gardaí in Clondalkin, appealed to anyone who might know what happened to the missing man to come forward.
Detective Colm O'Malley from Clondalkin garda station has said that he feels there is someone out there who knows what happened to the missing man and he urged them to come forward.
Speaking to TheJournal.ie, he said: "We are looking at a number of theories. We are looking at the possibility that he may have been murdered or that he suffered a tragic accident.
"We believe there is somebody out there who knows what happened to Barry and we want them to get in touch with us. We will treat the information in the strictest of confidence."
Last year, gardaí received information that Corcoran was murdered and had been buried in the Clondalkin area. Gardaí mounted a number of searches and began to dig an area of land in an attempt to find him. This proved unsuccessful.
Barry was last seen in on Cremona Road, Ballyfermot on the night of Monday 6th July 2015.
An Garda Síochána and Barry's family and friends are very concerned for his safety and wellbeing.
Please call Crimestoppers if you have any information which could assist in locating Barry.
Renewing the appeal, Superintendent Brendan Connolly said: "We are confident that someone knows what happened to Barry. If you are a friend or acquaintance of Barry and have any information that could help locate him please call Crimestoppers on 1800 25 00 25."
"Calls to Crimestoppers are completely anonymous. Callers do not need to leave their name or address. You may receive a reward for information which significantly the investigation. Alternatively, the public can contact us at Ballyfermot Garda Station or any Garda Station."
"The Crimestoppers concept is simple – the call is free, there is no need to give one's name, the phone is answered by specially trained Gardaí, and a cash reward may be paid in certain cases. Rewards are given at the discretion of the Gardaí. The Crimestoppers model is a well-tried and well-developed model in many countries."
Barry Corcoran is described as 5'11"  and of thin build. He has short grey hair and blue eyes and is described as walking with a slight 'shuffle' and also has having an old scar on the bridge of his nose. When Barry was last seen he was wearing a dark rain jacket, blue jeans and black Puma runners.