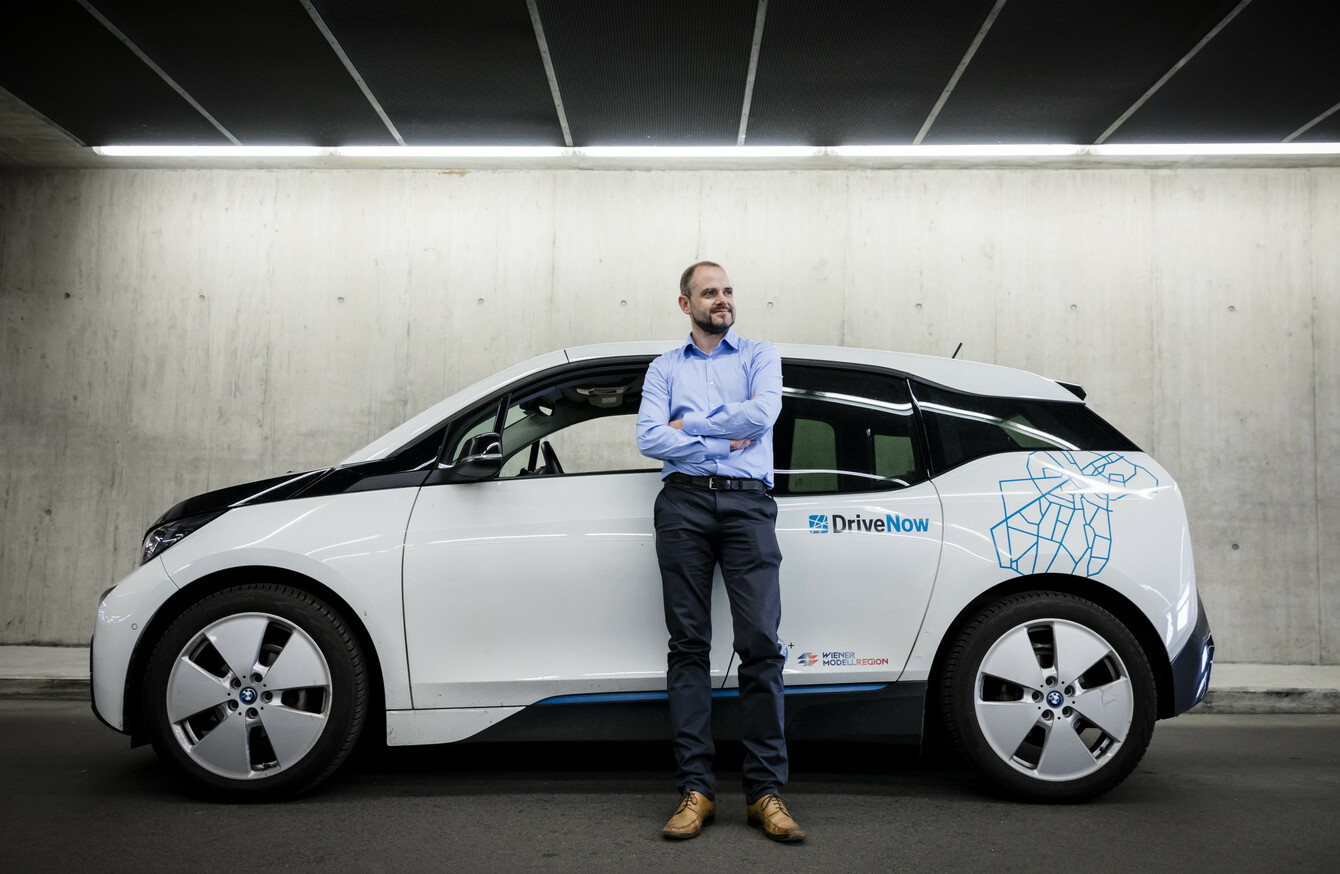 Image: MobilityX
Image: MobilityX
LIMERICK ENTREPRENEUR BARRY Lunn likes secrecy – he says it makes it easier to focus on building "the most sophisticated radar ever".
Last year, Arralis – the company he co-founded that has developed satellite communications and radar technology - raised €50 million in funding from a group of anonymous Asian private equity partners.
At the time of the announcement, Lunn wouldn't disclose their identities and he's not going to do it now.
"They've opened up a lot of doors for us. It serves them no purpose for there to be public knowledge about who they are because it would maybe identify where we're going," he says.
That said, there'll come a time when perhaps all will be revealed:
When a company goes public, you know everything then … Eventually it'll be an IPO. That's how we see this playing out.
Founded in 2013, Arralis is headquartered at the University of Limerick campus with a design centre in Belfast.
It also operates design facilities in Manchester and Hong Kong, a sales office in Beijing and a factory in Wuhu city in China, and employs more than 50 people around the world.
If you think Arralis is only looking eastwards, you're wrong; the company is hoping to establish an American base soon.
"We haven't been able to give the US the attention it deserves. We're in talks with quite a number of people there in terms of locations and getting manufacturing running over there.
"Europe is home …  but the US and China are the big markets for what we do."
Speaking of which, Lunn frequently has to explain what it is that Arralis' technology does – he jokingly says that he tells family and friends "as little as possible" about his work.
"Essentially what we're doing is, we're capturing a new area of frequency and we're using those areas of frequency to put eyes on anything that moves and to communicate as well," he says.
"We've moved into millimetre waves. It used to be microwaves. We've moved into the higher frequency, millimetre waves, and that's where we specialise."
It all sounds a bit sci-fi and fanciful – until you look at some of Arralis' current customers: the European Space Agency (ESA), the UK's Ministry of Defence, aerospace giant Airbus, and Chinese firms Beijing Bluesky Aviation Technology and Sino TekCo.
Today, Arralis' technology is mostly used for the likes of helicopter and spacecraft landing systems. But that's not where Lunn sees the company's future.
"We could build a very nice company and have profitability in two years off the aero-defence work, but we had set ourselves a higher goal and a bigger challenge," he says.
Our big push now is into the autonomous vehicle space. Essentially you're taking out the driver. You've got to replace them with someone or something. We're developing the machine that allows the car to see and identify hazards.
Lunn says the radar technology that Arralis is building will facilitate 'level-five autonomy', where a vehicle can drive without any human intervention.
As well as building radars for self-driving cars, Arralis' technology will be used in telecommunications for what Lunn describes as "high-speed, completely wireless broadband from space".
Data
From a marketing perspective, the communications and self-driving element of Arralis' business seem like two distinct products, but Lunn says cars won't be able to drive on their own without the right comms.
"Next time you sit in your car, look out your window and look at what data your eye is taking in when you're driving … You have a machine that's taking in all that data. We're 10 times increasing the amount of data that the machine is taking.
"You've got to process that and communicate it off the car in real time so that you're continually learning and continually adapting the same that a human would," he says.
The autonomous vehicle sector has two options: put supercomputers in cars, which would increase manufacturing costs, or "communicate high-speed with that car at all times".
"The very logical way of doing that is with satellites," he says. "Obviously within the city you can use 4G or 5G networks now. But eventually you'll have to have that everywhere because cars don't only drive in cities. That's where the market becomes the same place."
Lunn says the day we'll see cars driving around by themselves is a long way off, but testing will begin in 2020.
#Open journalism No news is bad news Support The Journal

Your contributions will help us continue to deliver the stories that are important to you

Support us now
He says self-driving will become a reality first in cities with sophisticated public transport systems and where commuters have ditched car ownership and embraced car-sharing services and Uber – with that in mind, "Ireland will be the laggard," Lunn says.
"You're starting to see it in the likes of Hong Kong, Sydney, Vienna, Berlin. These places are getting ahead of everyone."
'iPhone moment'
Lunn says the day the first truly autonomous vehicle comes onto the market will be "an iPhone moment" – while there are plenty of car companies tinkering in the technology, only one or two will capture the market.
"If you remember the Nokia mobile phone days, in the same factory you would have guys working on Nokia generation 10 and generation three. They had to sell four, five, six, seven, eight and nine in between.
"You've got an element of that as well (with autonomous vehicles). The car companies won't want to drop their existing markets and existing vehicles."
Right now, Arralis is working with "the biggest guys that we can't talk about" to get to that iPhone moment in the future and will remain tight-lipped till then.
"It's a really secretive industry. To be honest, it suits us just fine. It gives you a chance to develop that (technology) without that pressure," Lunn says.
"You're talking about replacing a human in a car. That needs all eyes focused on the technology and getting it right. Not on fanfare. We've had too much of that in the marketplace.
I'd rather be with the guys who are quietly going to take over the world rather than the guys who say they're going to and never do anything.
Sign up to our newsletter to receive a regular digest of Fora's top articles delivered to your inbox.
Written by Conor McMahon and posted on Fora.ie