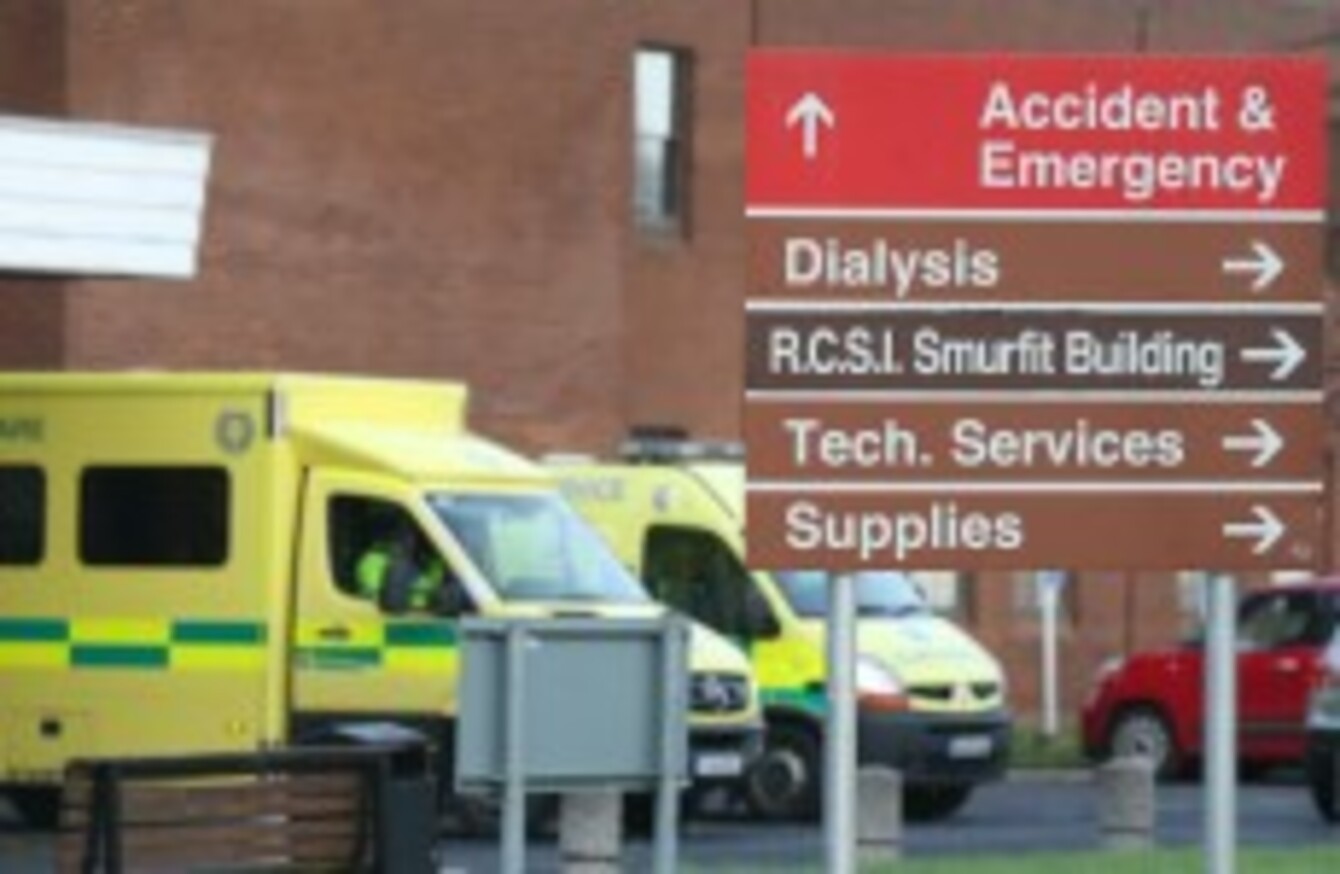 Image: Leon Farrell/RollingNews.ie
Image: Leon Farrell/RollingNews.ie
Updated 8.50pm
PATIENTS AWAITING PANCREAS transplants are calling for Beaumont Hospital not to abandon them.
A petition with more than 15,000 signatures will be handed into the north Dublin hospital today in protest over difficulties facing its pancreas transplant programme. Patients say they now face uncertainty over when their transplants will be carried out.
One woman awaiting a transplant, Ciara Kelly, said she is getting weaker "day by day".
"I'm afraid that by the time they sort this out, my body will be too weak for a transplant," she said.
Beaumont Hospital and St. Vincent's University Hospital have agreed to develop a collaborative approach to pancreas transplant, a hospital spokesperson said previously.
Speaking to RTÉ's Morning Ireland, another patient Rachel O'Hora said the transplant programme has been suspended following the retirement of Dr David Hickey, and the hospital is now in the process of appointing a new consultant to carry out the procedure.
She said this is due to be in place by September.
"I don't see how in such a short space of time they would resume," she said, noting that the doctor would need to be trained up for this "important job".
Health Minister Leo Varadkar has sought to reassure patients that this timeline will be met. Speaking to reporters today he said that this timeline has also been given to him.
"I've been assured on a number of occasions by the HSE's organ donation transplant programme and by Beaumont and Vincent's, that they'll be able to have a transplant programme for pancreas up and running in Vincent's in September.
Varadkar added that he wants to meet hospital bosses to get further confirmation on this pledge:
But I'm going to convene a meeting of all those key partners, Vincent's, Beumont and ODTI, which is the branch of the HSE that deals with transplants. I'm going to convene that over the next couple of days and seek further assurances that is going to happen because obviously there is a concern out there.
O'Hora explained she first discovered she would need a kidney transplant five years ago, with doctors advising that she will also need a pancreas transplant as her kidney disease was connected to diabetes.
"The day I was assessed for the kidney transplant, I was told I should be waiting less than the average waiting time because I have the second most common blood type," she recalled, "But they couldn't give me any other indication."
They said on that day I would be called for an assessment for the pancreatic transplant, but it had been suspended due to the retirement of David Hickey.
Beaumont Hospital said previously it has written to patients waiting transplants "outlining how their clinical pathway will work going forward", but O'Hora told RTÉ this morning that she has not yet received any communication.
"I do feel abandoned," she said, "I have no hope."
Speaking to the same programme, clinical director of the National Renal Office, Dr Liam Plant, said that the transplant programme at Beaumont will be "up and running" by September, and will consist of "appropriately skilled multi-disciplinary surgeons, coordinators, nurses".
While not commenting on individual cases, Plant said that some patients have already been at a joint clinic to learn more details about their situation, but "there are others who haven't".
A statement from Beaumont Hospital said that "all future pancreas transplants will take place in St. Vincent's University Hospital".
"This collaboration between the teams in both hospitals will ensure the continuity and development of a sustainable pancreas transplant programme into the future," the statement continued. Anyone waiting on a transplant who was not involved in this month's assessment will be assessed in September.
The hospital added that it is "continuing to work particularly in the international sphere to identify and recruit suitable candidates" for three vacant positions.
Notwithstanding the difficulties in recruiting additional transplant surgeons, the existing four transplant surgeons in Beaumont have maintained an active kidney transplant programme. In the past month alone some 20 kidney transplants have taken place.
- With reporting by Rónán Duffy