Image: Shutterstock/Krystal Grimm
Image: Shutterstock/Krystal Grimm
IRELAND'S YOUNGEST BEEKEEPER grabbed headlines this week.
Rian Somers, from Rathcormac in Co Cork, spoke to RTÉ News about his colony of thousands of bees.
There has been renewed interest in beekeeping in recent decades, after being seen as a dying tradition throughout the 20th century.
This is also at a time when there is huge concern over whether bees – both wild and domesticated – can survive in a modern world where their existence is threatened by a loss of habitat, disease, and use of pesticides.
Schemes like the All Ireland Pollinator Plan go a long way to help make their future more certain.
But now, back to the bees: How much do you know about them? Let's find out.
#Open journalism No news is bad news Support The Journal

Your contributions will help us continue to deliver the stories that are important to you

Support us now
Okay, so what's a bee?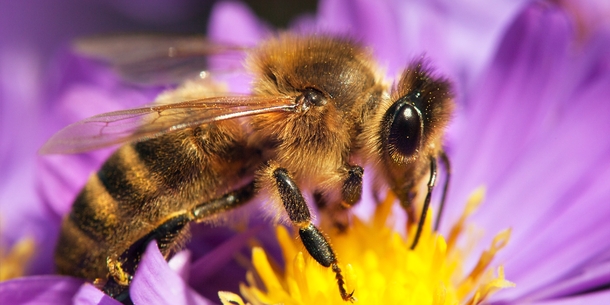 Shutterstock
Technically an arachnid, but commonly classed as an insect


Does every species of bee live in colonies or hives?
Shutterstock


Do all bees make honey?
Yes, although the honey produced by solitary bees is near impossible to harvest.
No, only honey bees, and some bumblebees, who make a very small amount of honey for their queen.


We have 21 different species of bumblebee in Ireland, and some are endangered. Do any build their nests underground?
Shutterstock
What? No, of course they don't.
Yes, of course, they all do.
Some do. Others can be found at the surface, and some will nest above ground level.
Yes, but they hate it, and are all eager to move into co-living accommodation, which is why so much of it is being built in Dublin (there are a lot of bumblebees).


What do honey bees use to make honey?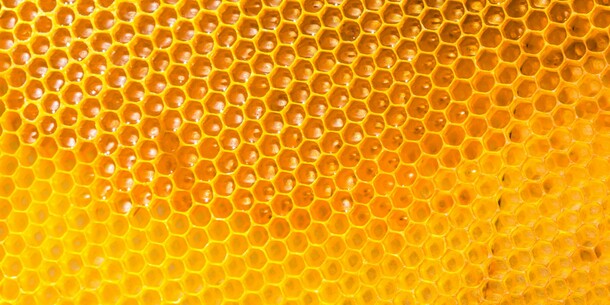 Shutterstock


The interaction bees have with pollen is very important for us, as their movement between different plants facilitates - you guessed it - pollination. But what is plant pollen used for in a honey bee hive?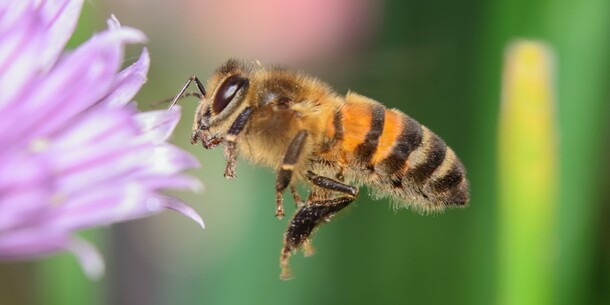 Shutterstock
Creating wax structures to store honey.
They make it into bee bread, which is used to feed the baby bees.
They don't use it for anything - it's dumped outside the hive.
They mix it with bee water to form a tiny alcoholic bee drink, and sell it at a little bee pub in the beehive.


Every colony of honey bees has a queen bee. How does a bee become a queen bee?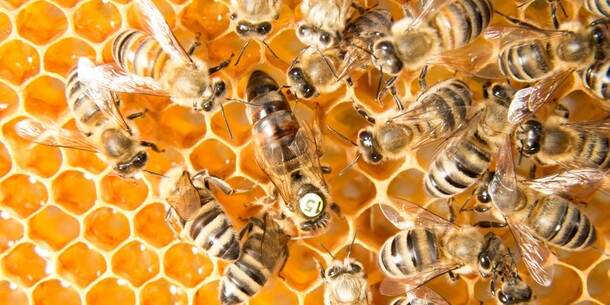 Shutterstock
The bees pick a larva and feed it solely 'royal jelly', a secretion from the heads of worker bees. This larva then grows up to be a sexually mature bee, known as the queen.
It's complete chance. Most larvae don't become queens, but a very small number do.
Queen bees are actually a particular species of honey bee. They are rarely found in their own colonies, instead they take over the nests of other bees.
Despite the name, the bee that gets to be queen is not decided by royal succession. The hive votes yearly through a system of proportional representation with a single transferable vote.


Bees are an important linchpin in ecosystems across the world, including Ireland, but pesticide use, habitat loss, disease, and a host of other reasons means they're facing an uphill battle for survival. How many honeybee colonies were lost in the US during winter 2018?
Shutterstock


We have 99 native species of bee in Ireland - one busy honeybee, 21 bumbling bumblebees, and 77 lonely solitary bees. How many are threatened with extinction?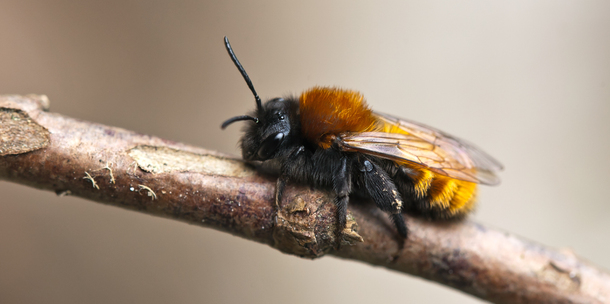 Shutterstock
0% - no problems here, no sirree, it's all fine, not a problem! No problems at all.


You'll often find hybrid species in cultivated hives. Which of these is the name of a hybrid species you might find in Ireland?
Shutterstock


What is varroa destructor?
A parasitic mite that can decimate honey bee colonies.
A death metal band that bees absolutely love. They will produce more honey when they're played on a loop near the hive.
A subspecies of bee that is now banned because it was too dominant, and was driving many other species to extinction.
Honey made from plants which are poisonous - bees deliberately isolate it in the hive but it can be inadvertently harvested by beekeepers.


Finally, what do worker honey bees spend all winter doing?
Shutterstock
Shivering and eating honey.
They sneak into your house and sleep under the bed, which is what inspired the famous nursery rhyme 'What Are All These Bees Doing Under My Bed?'. Answer all the questions to see your result!
Shutterstock
You scored out of !
You are the queen bee
You know it all. Fair play.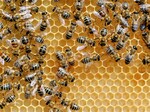 Shutterstock
You scored out of !
You are a worker bee
You're not the queen so you're not privy to all bee secrets, but you're the powerhouse of the hive and so know more than enough to get by.
Shutterstock
You scored out of !
You are a solitary bee
You keep to yourself but don't get all the bee gossip, but know the bee basics.
Shutterstock
You scored out of !
You are a baby bee
As part of the brood, you're not 100% up to speed on everything there is to know about bees, so we'll forgive your result.
Shutterstock
You scored out of !
You are a wasp
Despite your equally valuable role in the ecosystem, you are not well regarded, and are jealous of your popular rival, bees. Your poor result reflects that jealousy.