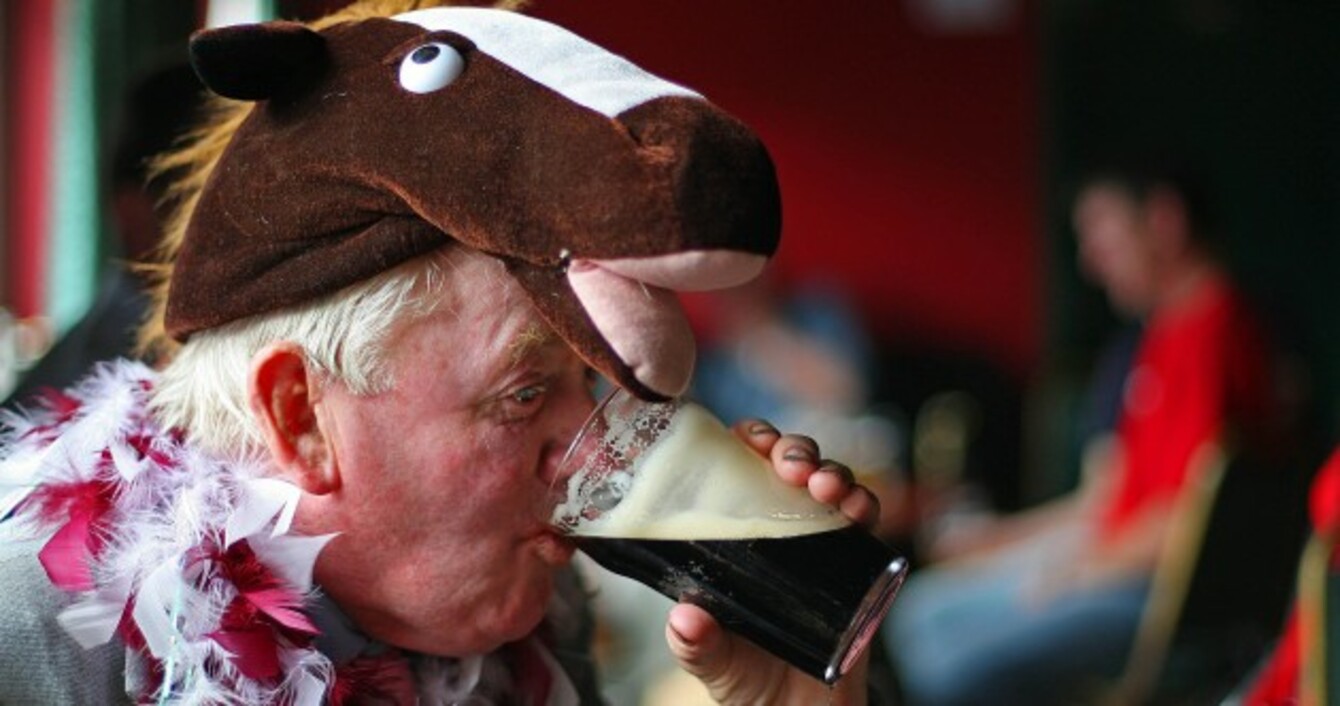 Image: Julien Behal/PA Archive
Image: Julien Behal/PA Archive
BEER REMAINS FAR and away Ireland's favourite alcoholic beverage, but overseas drinkers are losing their taste for our brews.
The total amount of beer produced in Ireland last year dropped to about 7.3 million hectolitres – down from over 8 million in 2013 and nearly 8.2 million during 2012.
That 9% fall came despite local consumption ticking up for the first time in nearly a decade on the back of a major recovery in the tourism industry.
The Irish Brewers Association's latest beer report showed there had been a significant drop in beer exports, which accounted for only 43% of total production last year compared to half in 2013.
The association's head, Jonathan McDade, told TheJournal.ie there had been a decline in beer consumption in international markets in a change that had mainly affected the major brewers.
"Different markets go through their peaks and troughs in terms of consumption," he said.
There are a lot of opportunities internationally as our member companies open up into other markets like Asia. The domestic market has improved slightly and that's mostly down to an increase in activity in the tourism and hospitality sectors."
The total volume of Guinness, Ireland's most-popular alcoholic drink with 34% of the market, sold last year went down 5%, according to figures from brewer Diageo.
Very crafty
Craft brewers, however, have been having a much better time of it with output from smaller producers estimated at 71,000 hectolitres last year.
That was nearly double the total from the sector in 2012. Some 40% of all microbreweries were exporting their products, the report said.
Employment in the beer industry was also up from an estimated 1,934 workers in 2013 to 2,119 in 2014. 
A lot of that is down to product development," McDade said. "All of the major and the smaller brewers are creating more brands and products – there has never been more choice for the Irish consumer."
However the association called on the government to follow the UK's lead and cut beer excise to create more jobs both in production and the hospitality sector.
The per-hectolitre tax rate in Ireland is the third-highest across Europe and last year it netted €425 million for the exchequer.