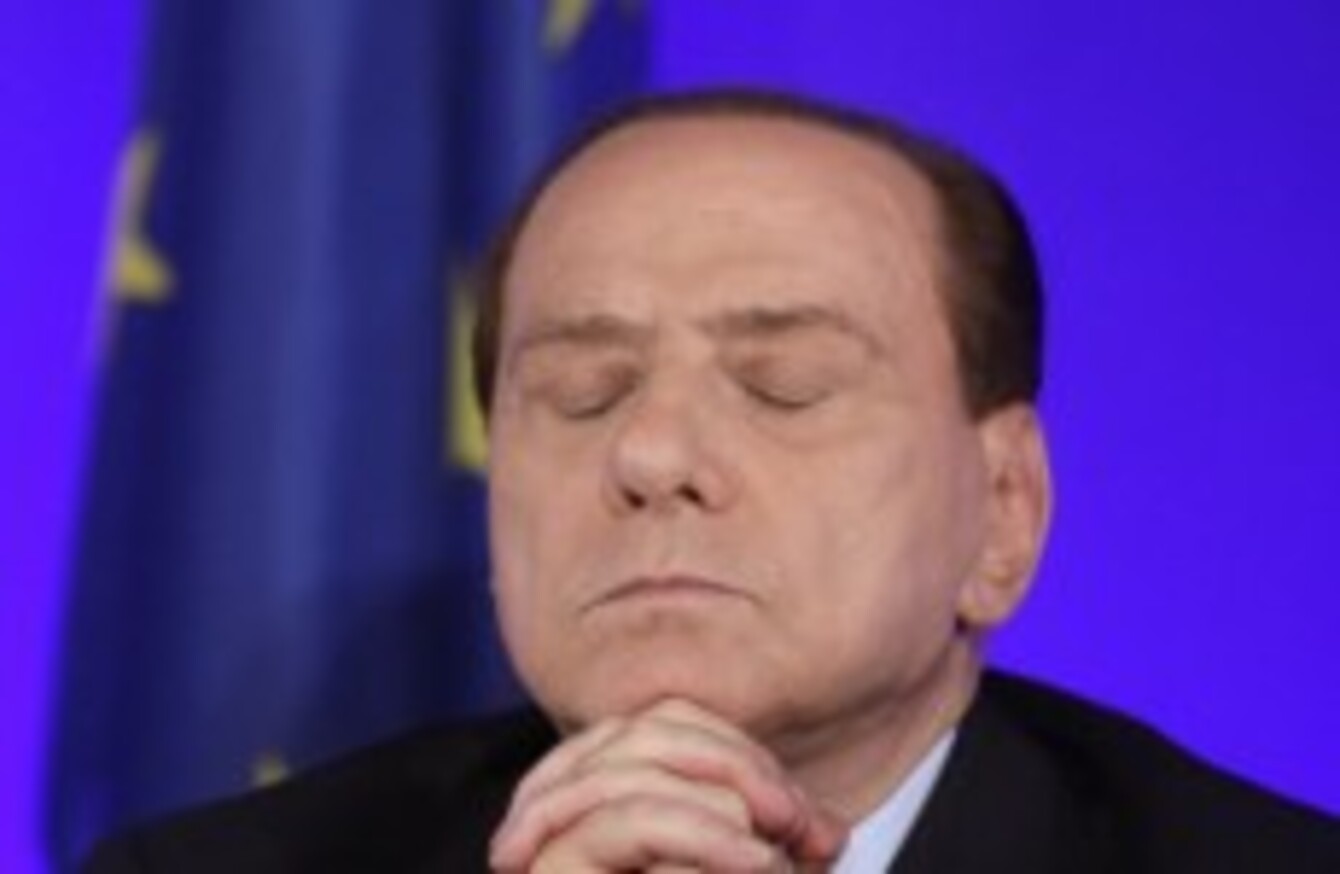 Image: Michel Euler/AP/Press Association Images
Image: Michel Euler/AP/Press Association Images
SILVIO BERLUSCONI FACES a crucial vote on the budget in the Italian parliament today as his government and the economic stability of his country teeters on the brink.
Yesterday borrowing costs for Italy hit euro-era highs prompting fears that it would be the fourth nation to become a victim of the eurozone debt crisis with debts of some €1.9 trillion.
Markets rallied on news that Berlusconi could be stepping down but those rumours were denied by the charismatic premier on his Facebook.
The yield on a 10-year Italian bond finished at 6.63 per cent yesterday, close to levels which required Greece, Ireland and Portugal to seek international assistance in the form of a bailout from the EU and International Monetary Fund (IMF).
Lawmakers in Italy will gather at 2pm (GMT) today to vote on the state financing bill which is usually a procedural vote but which has taken on added significance given the uncertainty across Europe, BBC News reports.
EU finance ministers are also continuing to meet in Brussels today.
The Italian budget will need 316 votes to pass but it is reported that at least nine deputies from Berlusconi's own party have defected and as many as 20 will vote against the bill.
One of the deserters includes Gabriella Carlucci, a former TV showgirl who said she was leaving Berlusconi's PDL party to join the conservative Christian Democrats, the Guardian reports.
After the vote, Berlusconi will make a decision on his next step according to Italian media although a defeat would not automatically trigger the collapse of the government as it is not a confidence vote. Berlusconi survived such a vote on 14 October.
BBC Radio 4 reported this morning that if Berlusconi were to step down, it could lead to the imposition of a technocratic government temporarily put in power to bring stability or early elections which could drag on for a number of weeks and add to eurozone uncertainty.