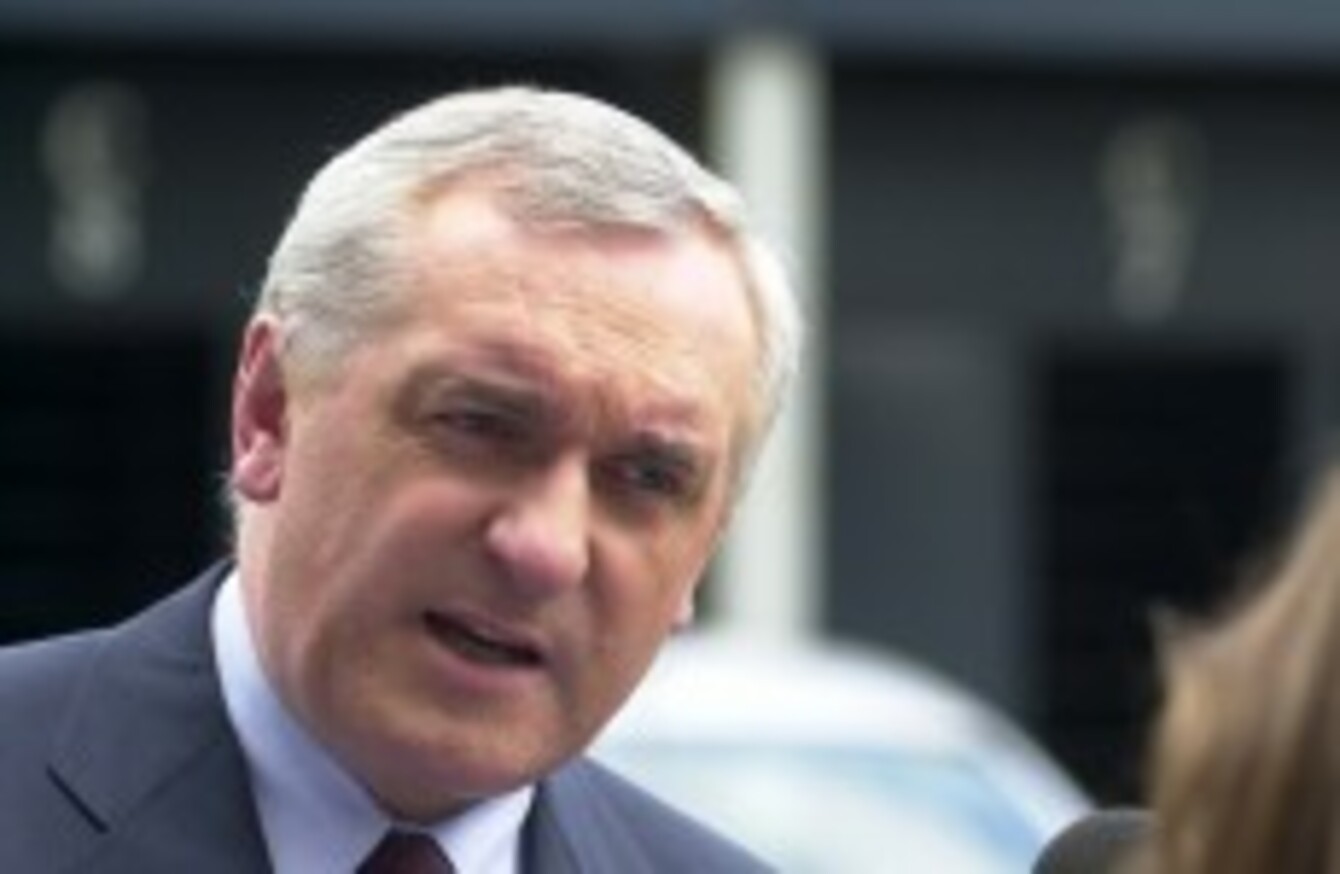 Bertie Ahern: called members of his party 'useless'
Image: Mark Stedman/Photocall Ireland
Bertie Ahern: called members of his party 'useless'
Image: Mark Stedman/Photocall Ireland
BERTIE AHERN HAS branded some grassroots members of Fianna Fáil "useless good-for-nothings" – but defended his own record as party leader.
The former Taoiseach made the comments about the party membership while being interviewed for a new documentary. He also hit out at suggestions that big personalities ran "personal militias" – such as his own so-called 'Drumcondra mafia' – to hold down votes in their own constituencies. Referring to local cumainn members, he said:
A lot of people (cumainn members) had tea parties in the Seventies and Eighties and met to discuss the state of the world, including Ireland. But as far as building up the Fianna Fáil vote in these areas, they were useless.
Ahern particularly singled out the members of the Seán McDermott Street cumainn in north Dublin city, who he branded "a bunch of useless good-for-nothings".
Current Fianna Fáil leader Micheál Martin this morning said he was "appalled" at Ahern's comments. "I think it was a very unfair attack on party members," he told Newstalk. "Members of cumainn are the lifeblood of politics, and we should be encouraging people." He suggested that "Bertie, like any other politician, may have gone into an area, built up their own support, and then had difficulty with supporters of another TD or politician in the constituency."
The three-part TV3 documentary, called The Rise And Fall of Fianna Fáil, also features an interview with Ahern's former partner Celia Larkin. She said he saw power as being like "notches on a bedpost" – and that she told him to quit after a term and a half for the good of the country, but he refused.
However Larkin insisted Ahern, who stepped down in 2008 amid a flurry of allegations over his financial dealings, was not corrupt. She said:
I never believed he was corrupt – never. If I thought he was corrupt, I would never have stayed with him as long as I did. I don't think the Bertie that I know would ever have set himself up to be a puppet politician or beholden to anybody.
The documentary will be broadcast on TV3 in three parts from this coming Monday, September 5.