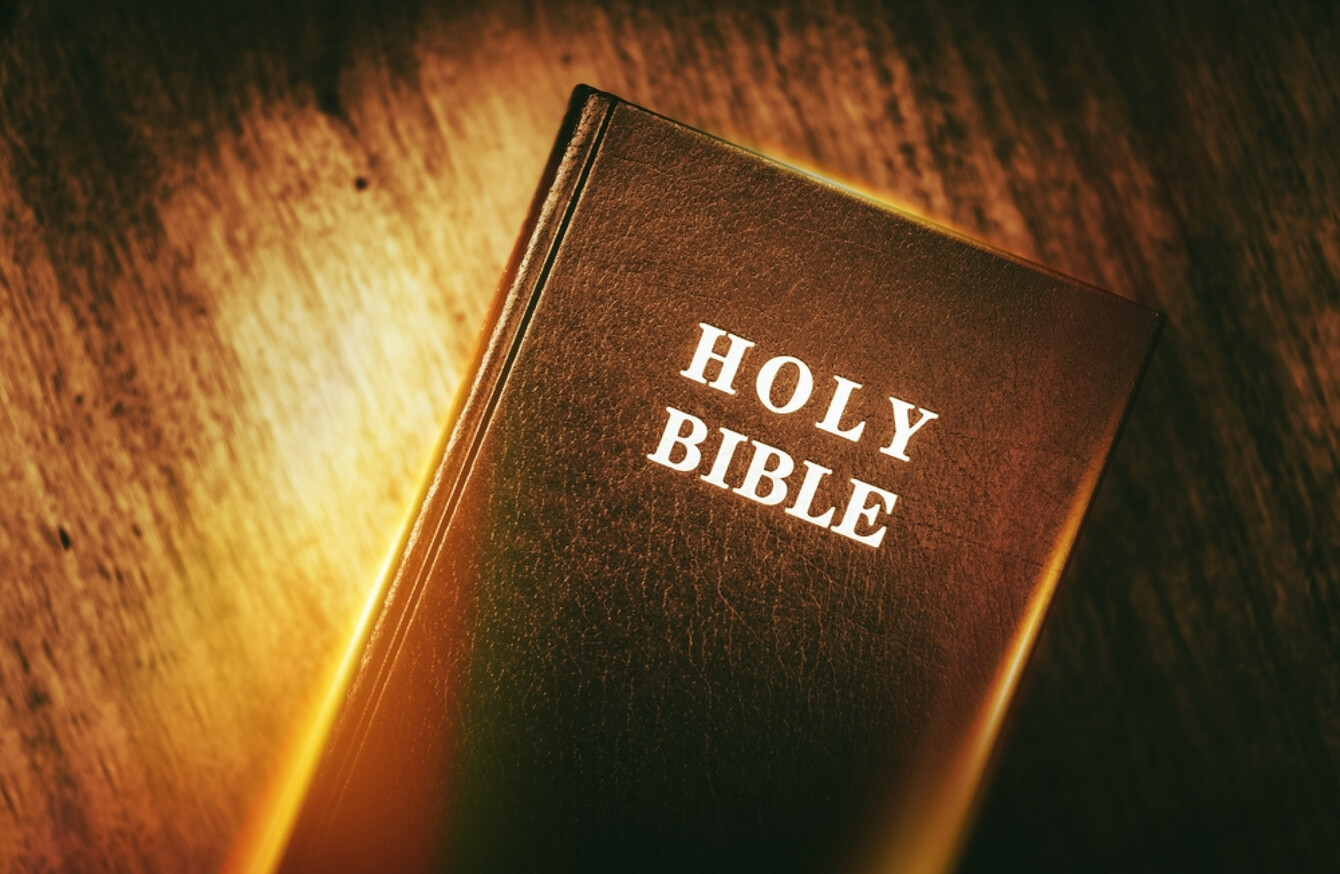 Atheist Ireland says there is no legal requirement that bibles be there.
Image: Shutterstock/welcomia
Atheist Ireland says there is no legal requirement that bibles be there.
Image: Shutterstock/welcomia
THERE HAS BEEN a call for bibles at polling stations to be removed and voting to be held at non-religious venues.
The Citizens' Assembly is meeting this weekend to discuss the manner in which referenda are held and Atheist Ireland made the call in a submission in advance of the meeting.
The submission cites research from Stanford University which found that the venue where voters cast their ballot can influence how they vote.
Michael Nugent and Jane Donnelly of Atheist Ireland argue that votes should be cast "in a secular environment".
"Referendums should take place in a secular environment that is neutral between religious and atheistic beliefs. There should be no symbols or practices in polling stations that endorse either religion or atheism, and all voters should be treated equally," the submission states.
The submission also takes issue with the presence of Christian bibles at polling stations, stating that it could "influence the outcome of a close referendum".
This issue was raised on the day of the marriage equality referendum in 2015 when people queried the presence of bibles at polling stations.
At the time, the Referendum Commission attempted to explain the reason for the presence of bibles, tweeting:
Re queries on why bibles are at polling stations. In all elections and referendums they are for people to swear confirmation of identity. The Department of the Environment says bibles are there because they are the most commonly used and are not intended to offend anyone.
As Atheist Ireland points out in its submission, however,  while there is an oath for people to swear to affirm their identity, there is no requirement that they swear on a bible.
The law in this area is contained in Section 111 of the Electoral Act 1992 and makes no reference to a bible or any other book.
#Open journalism No news is bad news Support The Journal

Your contributions will help us continue to deliver the stories that are important to you

Support us now
The oath voters may have to swear is:
I swear by Almighty God (or — do solemnly, sincerely and truly declare and affirm — as the case may be) that I am the same person as the person whose name appears as AB on the register of Dáil electors now in force for the constitutency of….
While there is an option for voters to swear the oath without saying "Almighty God", Atheist Ireland also wants a single standardised oath that does not require voters to reveal their religious or nonreligious beliefs.
The submission calls the labels the currents system "a religiously discriminatory oath process".
This weekend's meeting on the Citizens Assembly will discuss various issues surrounding how referendums are held including how campaigns are regulated.
All of the public sessions of the assembly are streamed on citizensassembly.ie.