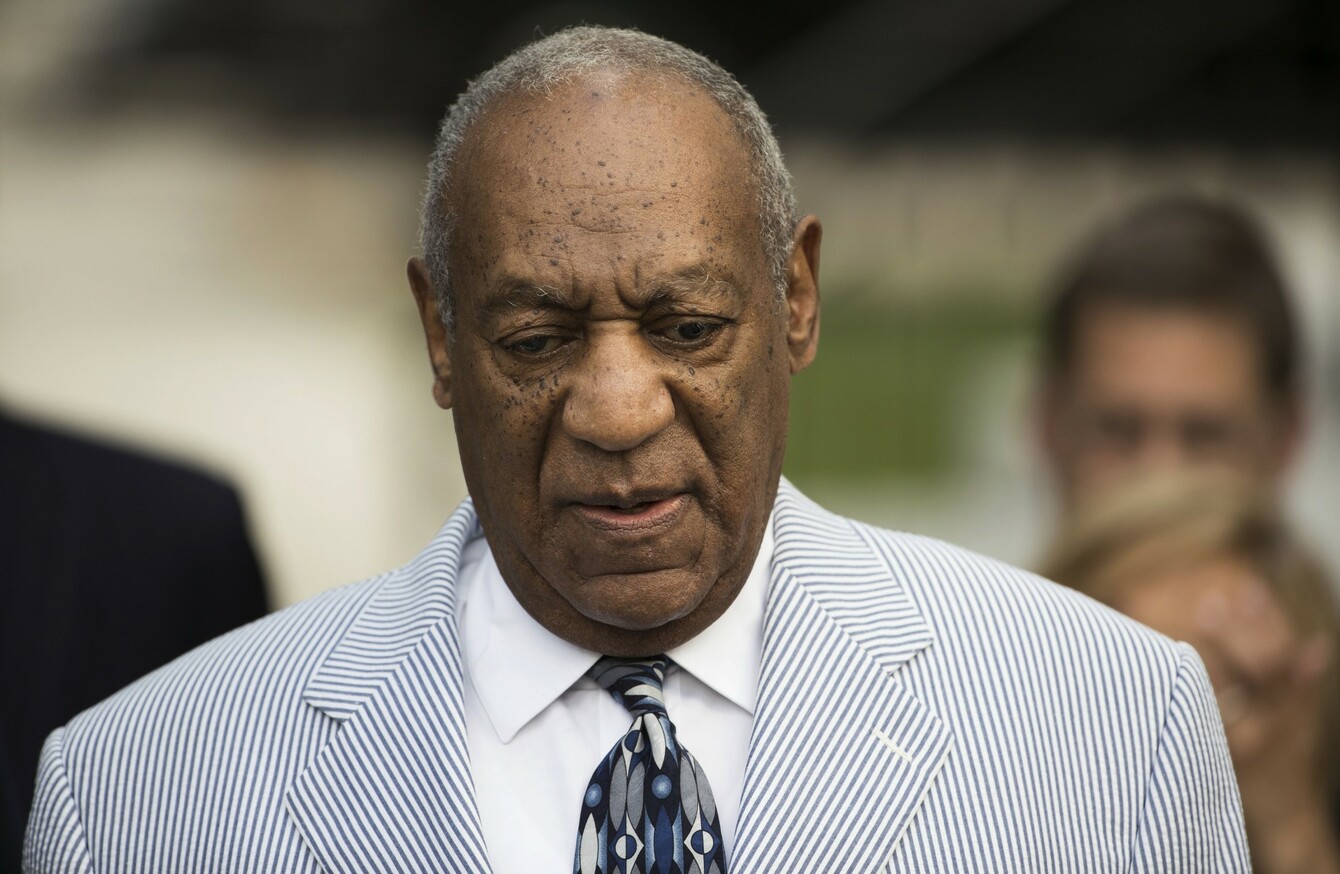 Image: Matt Rourke
Image: Matt Rourke
A JUDGE IN Pennsylvania said today that he wants Bill Cosby's felony sexual assault case to go to trial no later than 5 June next year.
Lead defence lawyer Brian McMonagle of Philadelphia says he has other trials scheduled through the spring.
Prosecutors say they hope to have 13 Cosby accusers testify at the trial. The accusers say they were intoxicated by drugs or alcohol that Cosby gave them before they were sexually assaulted.
Cosby is charged with drugging and molesting Andrea Constand in 2004 at his Philadelphia-area home.
Montgomery County Judge Steven O'Neill did not rule today on whether the other accusers could testify or whether prosecutors could use Cosby's deposition or a phone call recorded by Constand's mother in 2005.
The judge says he'll rule on the phone call within a week.
Prosecutors say 13 women accusing Bill Cosby of drugging and sexually assaulting them over a four-decade span are willing to testify at his sex assault trial.
They include aspiring actresses, a flight attendant, a waitress and a masseuse who say Cosby used his celebrity to win their trust before drugging and assaulting them.
Prosecutors asked the judge today to allow the women to testify as witnesses to a pattern of criminal behaviour they say began in 1964. They're among 50 women who have come forward with allegations against the 79-year-old entertainer.
Cosby has only been charged criminally in the case in Pennsylvania involving Constand.
Special accommodations
The judge also said today that Bill Cosby is blind and might need special accommodations at his upcoming sexual assault trial.
Judge Steven O'Neill said Cosby's lawyer disclosed the 79-year-old comedian's condition in a letter before today's pretrial conference.
Cosby was arrested last December on charges he drugged and assaulted a woman at his suburban Philadelphia home in 2004.
Comments have been closed for legal reasons.